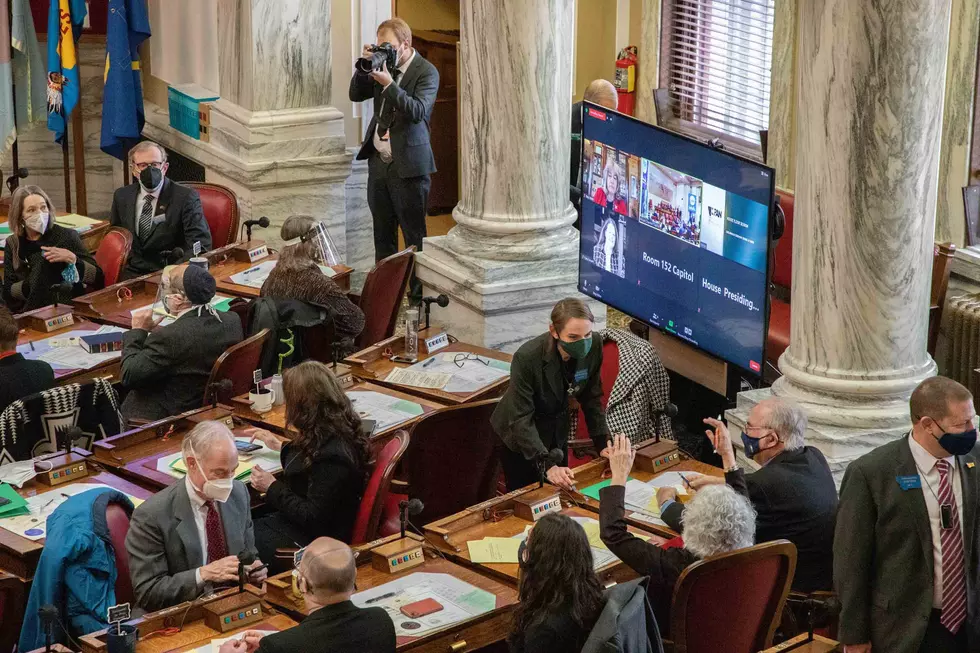 2021 Legislature: Committee considers solar tax credit bill
Some legislators in the House of Representatives appeared remotely at the swearing-in ceremony Monday. Most Republican representatives did not wear masks; most Democratic representatives did. (Austin Amestoy/Legislative News Service)
HELENA - Lawmakers on the House Taxation committee took their first look at a bill Thursday that would change the way Montana's renewable energy tax credit works. 
Under current law, people who put solar panels on their roofs get a $500 income tax credit. House Bill 17, sponsored by Rep. Jim Hamilton, D-Bozeman, would turn that tax credit into a tax refund, which he said would be a boon for local communities. 
Hamilton joined the committee via Zoom.
"I know a little bit about creating wealth and wealth comes from a couple sources," Hamilton said. "It comes from saving, which your constituents will be able to do with the use of this tax credit." 
The change would allow people who do not pay income tax to receive up to $500 for renewable energy projects. Proponents for the bill said that change would make renewable energy an option for lower income people. 
No public opponents spoke at the hearing, but some lawmakers raised concerns over whether or not Montanans could take advantage of the tax refund to essentially force the government to pay for solar panels.
Rep. Scot Kerns, R-Great Falls, asked whether someone could purchase a $500 solar panel and have the state to pay for it.
By the letter of House Bill 17, that would be possible. However, Nicola Laverack, communications director for OnSite Energy, a Montana solar panel installation company that supports the bill, said a $500 solar panel project was highly unlikely. 
Laverack pointed to a recent project in the Bozeman area that cost $16,000, and said that most installations were around that price.
James Bradley is a reporter with the UM Legislative News Service, a partnership of the University of Montana School of Journalism, the Montana Broadcasters Association, the Montana Newspaper Association and the Greater Montana Foundation.