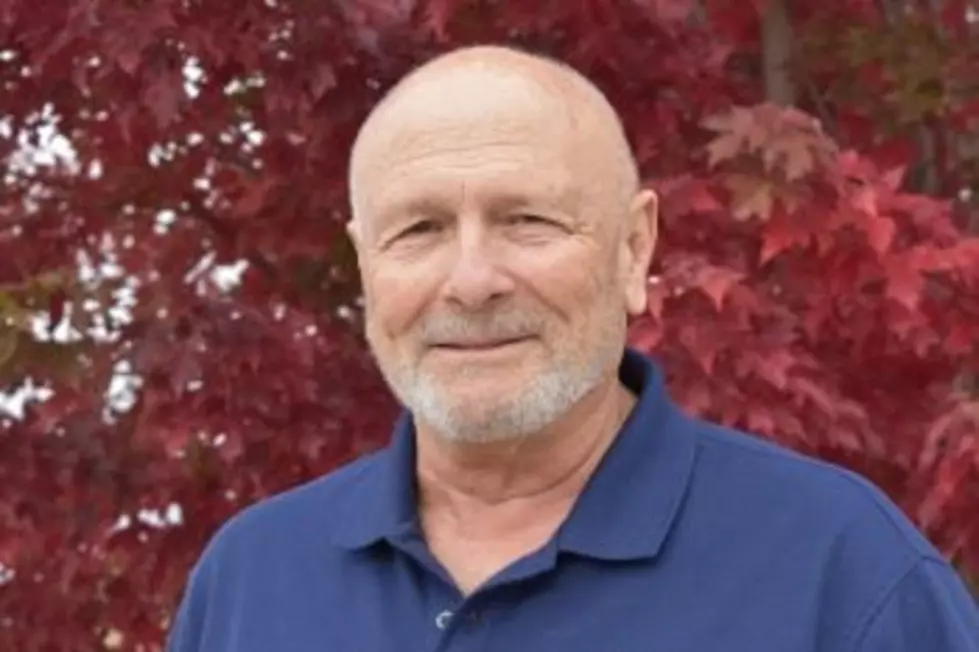 Harmon's Histories: Can Twain, Rogers help America put anger aside?
Jim Harmon is a longtime Missoula news broadcaster, now retired, who writes a weekly history column for Missoula Current. You can contact Jim at harmonshistories@gmail.com.
Normally, when a major news event occurs, I look to history to offer some thoughts on similar events from the past and what we have learned – or failed to learn – from them.
Given the past week's events in Washington, I just don't have it in me – I can't do it. Not this time.
Clearly, serious consequences must follow what happened in our nation's capital.
But as we move forward, it would be refreshing if politicians and the public could put anger in the rearview mirror and insert civility, along with some good old-fashioned humor, back into the serious work of government at all levels.
We have great sources from whom to draw inspiration – like Mark Twain and Will Rogers, a couple of the best political humorists this country has produced over the centuries. 
Rogers was most famous for saying, "I never met a man I didn't like." But he also said more than a few things about the high-and-mighty and about politicians, like "no man is great if he thinks he is," and "the more I see of politics ... the more I wonder what in the world any man would ever want to take it up for. Then some people wonder why the best men of a community are not the office holders."
Twain also regularly took aim at those same high-and-mighty types with quotes like, "It's easier to fool people than to convince them that they have been fooled," and "Politicians and diapers must be changed often, and for the same reason."
And he had much to say about courage – something not often seen in politics today, or any day. "Courage is resistance to fear, mastery of fear – not absence of fear," and "It is curious that physical courage should be so common in the world and moral courage so rare."
Rogers also repeated this theme. "Ain't it funny how many hundreds of thousands of soldiers we can recruit with nerve. But we can't find one politician in a million with backbone." And there was this: "If we could just send the same bunch of men to Washington for the good of the nation and not for political reasons, we could have the most perfect government in the world."
Both men had much to say about how all of us should live our lives.
Twain, for example, reminded us, "If you tell the truth, you don't have to remember anything," and "A lie can travel half way around the world while the truth is putting on its shoes." The bottom line: "Let us live so that when we come to die even the undertaker will be sorry."
Rogers simply said, "Live your life so that whenever you lose, you are ahead."
Of course, Twain also admonished us to, "Eat a live frog first thing in the morning and nothing worse will happen to you the rest of the day."
Another of my favorite writers, Jerome K. Jerome (1859-1927), in his book, "Idle Thoughts of an Idle Fellow," suggested eating and drinking as methods of bringing out the best in all of us.
"A man who has dined satisfactorily does not (momentarily) even hate his wife's relations. A good dinner brings out the softer side of a man. Under the genial influence of a fine meal the gloomy and morose become jovial and chatty. Serious men thaw and become mildly cheerful, and snobbish young men forget to make themselves objectionable."
Jerome even suggested that eating might be better than drinking on important occasions.
"Drinking is one of those subjects with which it is inadvisable to appear too well acquainted. ... We are forever drinking on one excuse or another. We drink before meals, with meals and after meals. We drink to the queen, and the army, and the ladies. But we never eat to anybody's health, always drink to it. Why should we not stand up now and then and eat a tart to somebody's success?"
Yes a little humor goes a long way in comforting us in trying times.
Even one of today's leading humorists, Dave Barry, has said we need a good laugh to navigate today's world: "A sense of humor is a measurement of the extent to which we realize that we are trapped in a world almost totally devoid of reason. Laughter is how we express the anxiety we feel at this knowledge."
So here's to 2021, whether it's a toast done with a drink or a tart: May we all attempt to use humor rather than anger as our filter in assessing the news events of the year ahead.
It's worth a try.
Jim Harmon is a longtime Missoula news broadcaster, now retired, who writes a weekly history column for Missoula Current. You can contact Jim at harmonshistories@gmail.com. His new book, "The Sneakin'est Man That Ever Was," a collection of 46 vignettes of Western Montana history, is now available at harmonshistories.com.