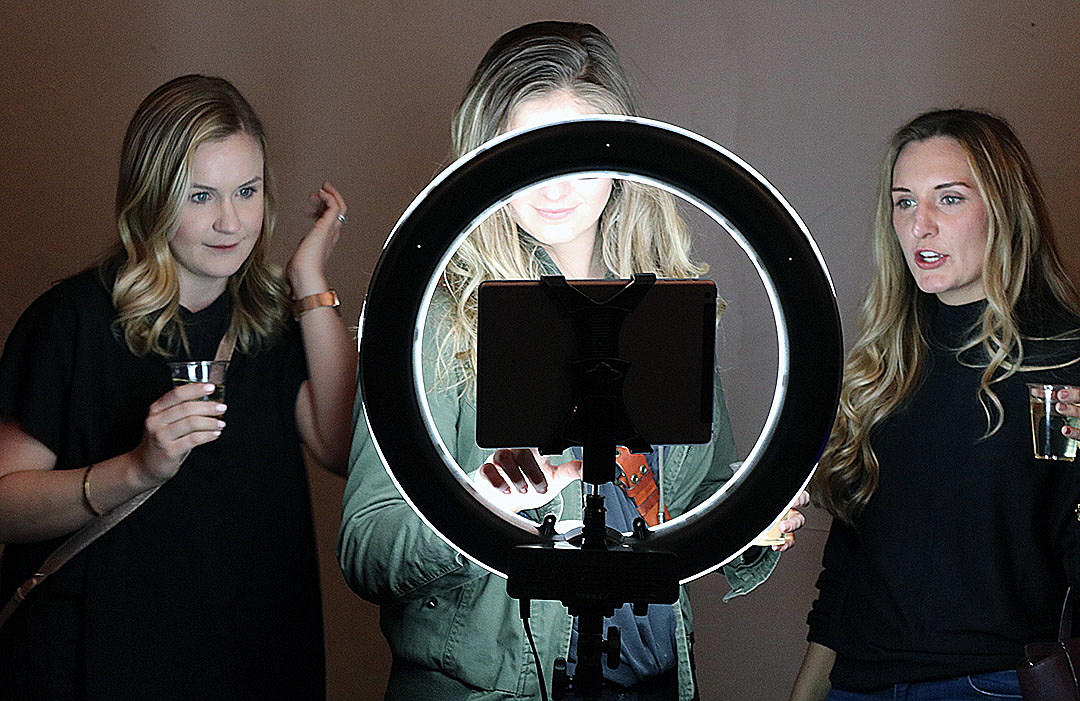 Recruiting an international tech company to Missoula would have appeared as a longshot just a few years ago, back when the city was searching for identity as it transitioned from a long reliance on resource-based extraction industries.
But on Wednesday night, as Missoula's economic and business leaders gathered in downtown Missoula to celebrate the arrival of ClassPass, that new identity emerged fully formed, signaling to other companies that the city's burgeoning reputation as a tech hub is worth considering.
"For a company like ClassPass to choose Missoula really helps put us on the map and tell other startup entrepreneurs that they're doing the right thing," said Paul Gladen. "It's a great validation for a lot of the work people have put into building our entrepreneurial ecosystem and tech community."
Gladen, an entrepreneur and director of the Blackstone LaunchPad at the University of Montana, joined dozens of other business leaders and job seekers in welcoming ClassPass – and its jobs – to Missoula.
After a nationwide search and several months of vetting, the New York- and San Francisco-based tech company selected Missoula for the location of its third North American office. The announcement, made in late December, brought with it a new wave of energy and optimism.
"ClassPass is sort of a dream client of ours," said Ken Fichtler, the chief business development officer with the Governor's Office of Economic Development. "We have an outstanding tech community here that's quietly growing. To have ClassPass added to the mix really elevates the national perception of our startup community and tech community."
When Fichtler joined the Governor's Office of Economic Development one year ago, he identified companies like ClassPass that he wanted to attract to Montana. The state office, along with the mayor's office, the University of Montana and the Missoula Economic Partnership, helped sell the city as a logical place to lay down roots.
ClassPass agreed and the company has since opened its downtown office, where it plans to grow its local workforce to roughly 50 employees. As the company expands, it will also bring an opportunity for additional jobs.
"These knowledge-based businesses are driving a lot of the growth we're seeing in the state," said Fichtler. "Montana is an outstanding place to live and raise a family and build a business. This is an opportunity for Montana to tell its story on a national stage to other large, venture-backed, high-tech businesses that are currently located on the coasts."
ClassPass CEO Fritz Lanman said Missoula's quality of life, active culture and progressive values fit the company's image and helped entice it to select the city for its new location.
During that vetting process, the College of Business at the University of Montana played a leading role in showcasing Missoula's offerings, particularly the talent of its students and their desire to land good-paying jobs in Montana.
As Dean Christopher Shook put it, the company's executive team gave heavy consideration to the school's student placement rates and internships.
"We have great faculty that are able to teach students the fundamentals of business and cutting-edge applications," said Shook. "Our employers tell us they have that Grizzly grit, because they'll work hard and do whatever they ask them to do and they don't have attitudes. Our students are a good investment for them because they'll stay longer."
While the company arrived less than two weeks ago, it has already brought something of a metropolitan vibe to the local business scene. Wednesday's unveiling included dance tracks and beer, hors d'oeuvres and a tech-based presentation.
And while that alone may not be unique, even in Missoula, the energy that came with it was rare.
"If you were in Seattle or San Francisco, you would see events like this all the time," said James Grunke, president and CEO of MEP. "We're going to see it in Missoula for perhaps the first time, and we hope it's going to be one of many."
As MEP works with other companies looking at Missoula, landing ClassPass may help elevate the city's standing. If nothing else, many agreed, it suggests that Missoula's quality of life and educated workforce are worth considering.
"It just shows the energy and expertise that exists in Missoula, and it's exciting," Grunke said. "I've gotten to work in other big communities before, and this is the first time I've felt the same level of energy in Missoula."
To Gladen, it also signals to local entrepreneurs that anything is possible from anywhere.
"In the tech world, you can start and build and grow any kind of business anywhere," he said. "When you have that choice, building it in a place that has all the amazing community resources and natural environment like we have here, it's going to be a good reference."