City leaders and investors are eyeing a new tool included in the federal tax plan as a way to boost the city's affordable housing stock and Class A office space, though doing so will require planning and community input, members of a panel discussion said Tuesday.
Exactly what comes with the 25 opportunity zones established across Montana remains in flux, but local leaders believe the new investment tool could fund needed projects in Missoula, including improvements along the Broadway corridor.
"Looking at the corridor of Broadway, we have opportunities there and strengths," said Jason Rice of Territorial Landworks. "We have Russell Street being reconstructed and the bridge will no longer be a bottleneck onto West Broadway. That'll be a strength, I believe, for that district."
The annual Innovate UM conference – a coming together of civic leaders and the University of Montana – focused a portion of this year's event on opportunity zones and innovative thinking.
Rachel Reilly, director of Impact Strategy with the Economic Innovation Group, said more than two dozen communities have already written an Opportunity Zone Investment Prospectus, expressing their interest in attracting outside investment by identifying ready projects.
They range from teachers' housing in Newark, New Jersey, to workforce housing in Cleveland and Birmingham. Getting the right leadership at the table will be key to moving similar efforts forward in Missoula, she said.
"How are you bringing that money out of Wall Street and back into the community to fund the things the community needs?" Reilly said. "And how is local government leveraging their assets so their land and property get investors to the table in a way that best serves the community?"
In Missoula, at least, the need for affordable housing and Class A office space have been identified as needs. Equally, the Broadway corridor and other areas of the zone are already suited to accommodate such investment.
One housing project in Missoula is now coming together and will likely be the first created under the new program. Other projects could follow, according to Eran Pehan, director of the city's Office of Housing and Community Development.
"The city specifically nominated the Broadway corridor, seeing it as an area that was unlikely to redevelop at a pace matching other areas without this investment," she said. "Opportunity zone funding is an incredible tool that can be layered on top of other funding sources."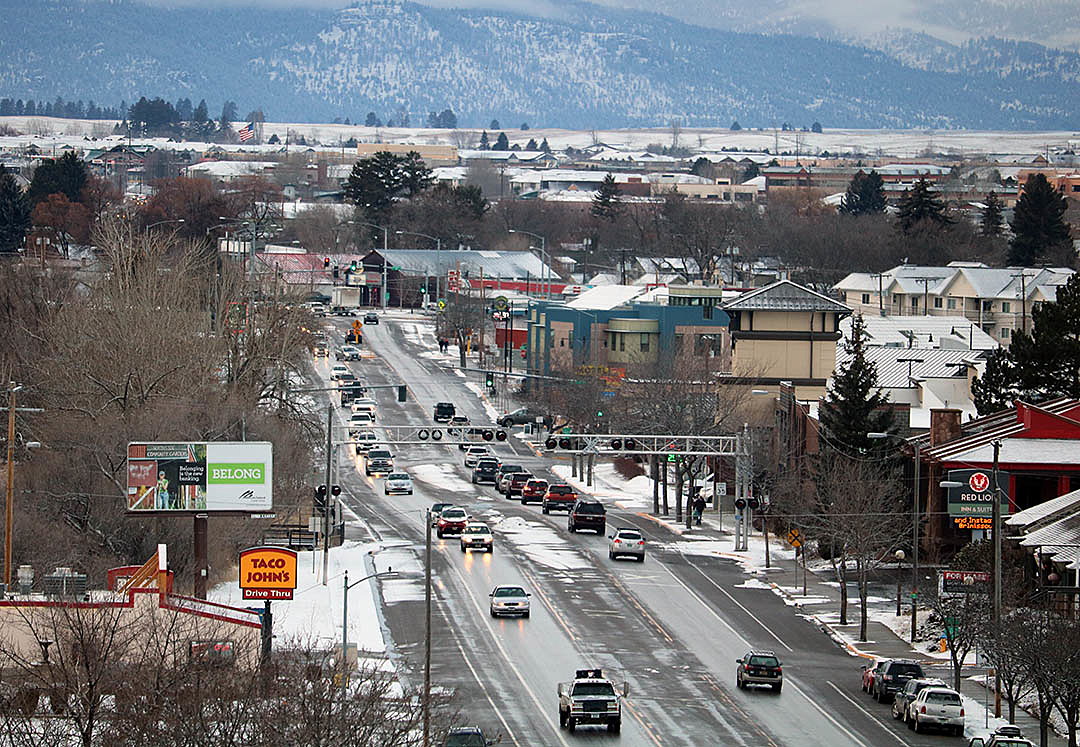 While the program can bring new opportunities to areas that traditionally lack them, Pehan also believes that it comes with inherent risks, such as gentrification or bringing rapid changes to a neighborhood.
Creating ambassadors who fully understand the program could help reduce such concerns, along with strong community planning.
"There's inherent risk in opportunity zones, and that's the other side of the coin we're hearing about with local grassroots advocates and people who feel very passionate about vision, the goals and character of their neighborhood," Pehan said. "I think it's going to be really important that we have a collaborative approach to this process."
City Council member Bryan von Lossberg agreed, saying he's already heard from some constituents who are skeptical of the program.
But he also feels that measures can be taken to ensure a positive outcome. Community plans already in place should be used to help inform any project that takes place under the investment tool.
"We're in this period of profound and rapid change in development. There's wonderful optimism around that, and there's also a sense of anxiety," he said. "We have plans that have had a lot of public process, buy in and participation, and we need to ensure that those plans are heard and they intersect these projects in a meaningful, substantive way."
While community dialogue should play a role in the program, Rice said, Missoula's habit of engaging in protracted debate could give some investors pause. And that could send precious funding for needed projects, including housing, to other cities.
Whatever route the city takes will need to come with education, he said. Not only would it help inform the public on how the program actual works, but it could also belay some skeptics and move projects along without jeopardizing the investment.
"Just seeing how our community administers its growth and the speed to delivery could be a challenge if we don't get the community educated," he said. "If this is looked at in a negative light, whether it be from the affordable housing standpoint or use of the fund in general, that will be a roadblock."
Reilly noted that other cities have faced similar challenges. Some have overcome them and are now landing investment while others have not.
"Opportunity zones in and of itself has attracted a lot of attention, but private investment into communities happens every single day," she said. "Investment in communities in and of itself is not a bad thing. It's what happens during the planning process that matters."
City eyes "opportunity zone" investments to redevelop West Broadway corridor
Opportunity zones provide investors with incentives to redevelop West Broadway