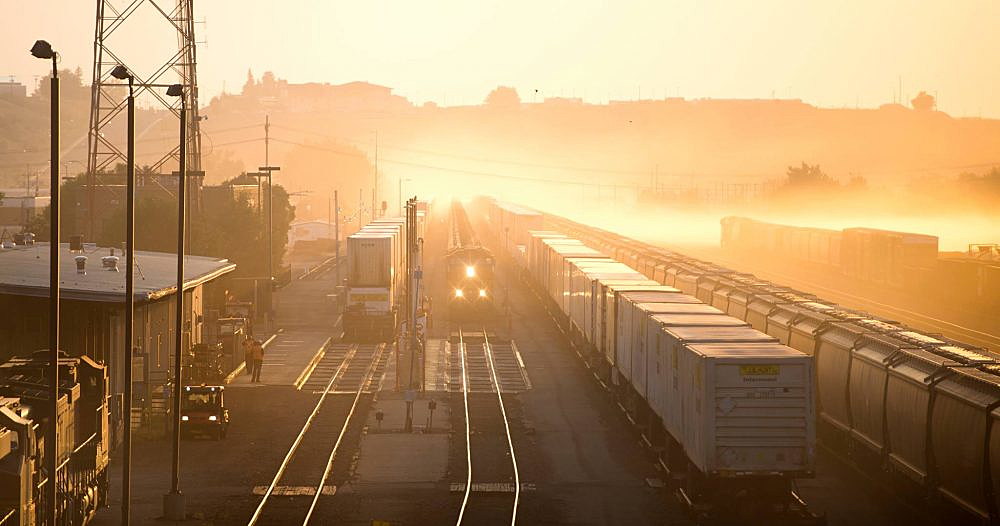 Most of Montana's congressional delegation signaled their support for the Big Sky Passenger Rail Authority and its push to recommence service across the state's southern tier.
In a video message delivered during the Big Sky Passenger Rail Summit in Missoula on Thursday, both Sens. Jon Tester and Steve Daines offered their support for restored service, as did Rep. Greg Gianforte and Gov. Steve Bullock.
Tester described passenger rail as critical to the state's economy, connectivity and infrastructure. He said he supports the commission's mission to restore service across southern Montana, along with efforts to preserve the Empire Builder across the Hi-Line to the north.
"The Empire Builder is the gateway to the West for hundreds of thousands of Americans each year, and thousands of Montanans rely on it to travel, stimulate small-town economies and bring tourism into our Treasure State," Tester said. "It's absolutely critical that we defend our existing passenger rail lines as we discuss expanding our surface transportation infrastructure, because our whole state needs to be connected in order for us all to be able to succeed."
Tester said existing passenger rail service has been under "near constant attack" in recent years. And while the Empire Builder is a "Montana success story," he said the Trump administration continues to chip away at the route and its funding sources.
The Empire Builder currently offers service between Chicago and Seattle five days a week, but will reduce to just three days this October.
"I will be pushing to lay the groundwork for your priorities as the Senate discusses the future of the surface transportation measure," Tester told summit attendees.
The current surface transportation bill expires in September, and congressional watchdogs on Thursday said it was unlikely that Congress would renew the bill by its expiration date. It will likely get a one-year extension as talks continue.
But advocates who believe passenger rail should get more funding, including advocates behind the Southern Rail Commission in Louisiana, Alabama and Mississippi, said the delay gives them more time to lobby Congress, saying passenger rail provides a clean, equitable and efficient way of travel.
Daines said he'd work to ensure the state's transportation needs are met while seeking solutions to boost the nation's transportation infrastructure.
"As our economy begins to reopen, it's important that we have the critical transportation infrastructure in place to help better connect our rural communities and improve transportation across Montana," Daines said. "It's also important that we have alternative modes of transportation and services for Montana travelers, as well as travelers coming to explore what the great state of Montana has to offer."
Gianforte didn't offer clear support for a restored southern route in Montana, though he said it was important to provide residents across the state the tools they needed to "thrive and achieve the American dream."
"One way to achieve that is to ensure infrastructure is in place to support every community, from Missoula to Sydney and everywhere in between," he said. "In June, I urged the president and the CEO of Amtrak to reverse cuts in service that impact Montana. I'll keep you posted with any updates."
Gov. Steve Bullock praised the efforts of the Big Sky Passenger Rail Authority, its mission and the diverse coalition it has pulled together.
"This diverse group has a common interest at heart and that interest is the well-being of Montana and Montanans," Bullock said. "Safe, reliable, inner-city transport can help bolster small businesses, can help address climate change concerns, encourage community connections and so much more."