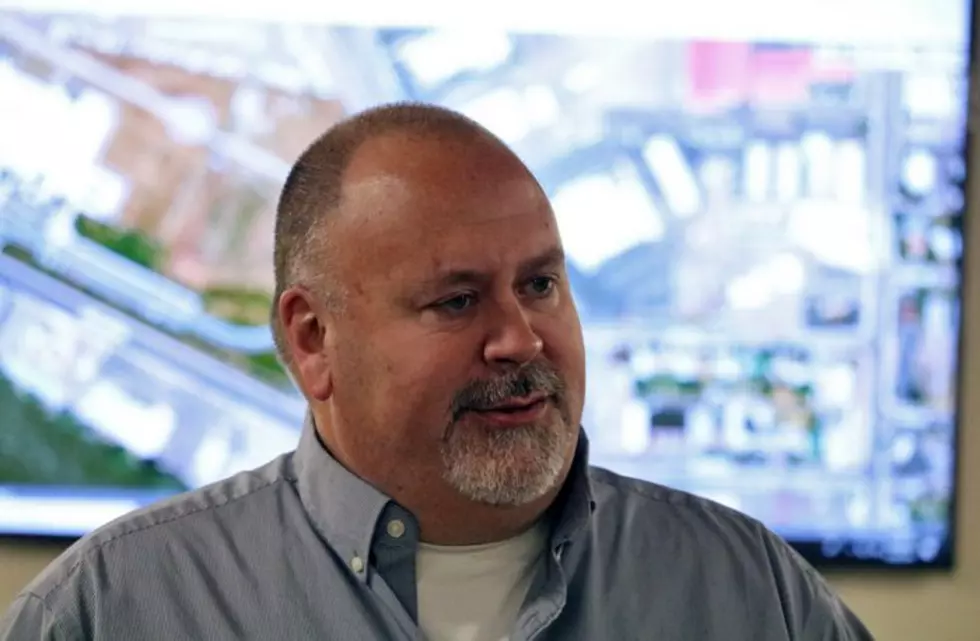 City, Missoula County team up on major affordable housing project
Missoula Major John Engen. (Martin Kidston/Missoula Current)
Pairing with a private developer and local nonprofits, the city of Missoula and Missoula County plan to build 202 units of permanently affordable housing on two parcels, and open a resource center for supportive housing needs.
The project, announced at a press conference on Tuesday, will likely begin construction next summer at the hands of Blueline Development, which recently completed a similar site in Denver.
Construction will include 130 homes on four acres of land to be donated by the county off Mullan Road and 70 units on land acquired by Homeword at the former Skyview Mobile Home Park.
"It turns out the solution to being homeless is being housed, and this is a big step in that direction," said Missoula Mayor John Engen. "I can't think of a better use of land next to a jail than land that will provide housing and opportunity. This is a fantastic piece of business."
The county's planned donation of 4 acres next to the Missoula County Detention Center marks the only public expense, one estimated between $1.2 million and $2 million, according to city and county officials.
Of the 130 homes planned for the parcel, 30 will be reserved for individuals in the Coordinated Entry System. The remaining 100 units will go to those earning less than 60 percent of the area median income, or roughly $30,800 a year.
"There's a level of cooperation to this that's absolutely necessary to solving these problems," said Commissioner Josh Slotnick. "This doesn't eradicate poverty or create a seamless safety net. What this actually does is catch people who are falling through that net in a way we've never done before."
A portion of the project also includes permanently supportive housing that combines housing assistance with voluntary support services. The approach has been identified as a national best practice in reaching the chronically homeless.
A so-called navigation center will also play a key role in the project, according to Commissioner Cola Rowley.
"It will provide low-barrier access to harm-reduction programming, health care, behavioral and mental heath services, housing support and support for those reentering our community post incarceration," she said. "Further partnerships will develop as this project moves forward."
While the city and local nonprofits have taken incremental steps in providing affordable housing over the years, the cost of land has served as a major barrier to making deeper inroads.
Operational funding will come in part from 30 housing vouchers committed to the project by the Missoula Housing Authority. The vouchers provide income to help manage and operate the development and its support programs.
"The county land donation is absolutely critical," said Lori Davidson, executive director of the Missoula Housing Authority. "Land is one of the tallest barriers that we face in housing development, and it's a very critical piece."
The project also provides what Andrea Davis, executive director of Homeword, described as economy of scale. The Missoula-based nonprofit added the former Skyview property to the project to make it large enough to qualify for various federal programs.
That includes the "4 percent tax credit" and access to the state bond cap.
"When we have a project of this scale, we can utilize what's called the 4 percent tax credit," she said. "We're also able to access our state bond cap, which is basically tax-exempt financing. That exemption is really what helps us keep these homes affordable in perpetuity."
Eran Pehan, director of the city's office of Housing and Community Development, said the project also meets several goals included in the city's policy on ending homeless and the jail diversion plan. Both look to provide permanent supportive housing and make homelessness "rare, brief and a one-time occurrence."
"It's rare that one development alone can achieve key goals in two adopted plans and one proposed policy," said Pehan. "This project does just that."
The development will coincide with a separate project planned off Scott Street, which includes 200 units of permanently affordable housing. The two projects combined will bring roughly 402 units onto the market in coming years.
"The recently released housing policy strategy calls for the creation of nearly 600 affordable homes over the next five years," said Pehan. "This new development, combined with the Villagio – also being built by Blueline – will get us 60 percent toward that five-year goal."
https://missoulacurrent.com/business/2019/05/missoula-housing-policy-6/