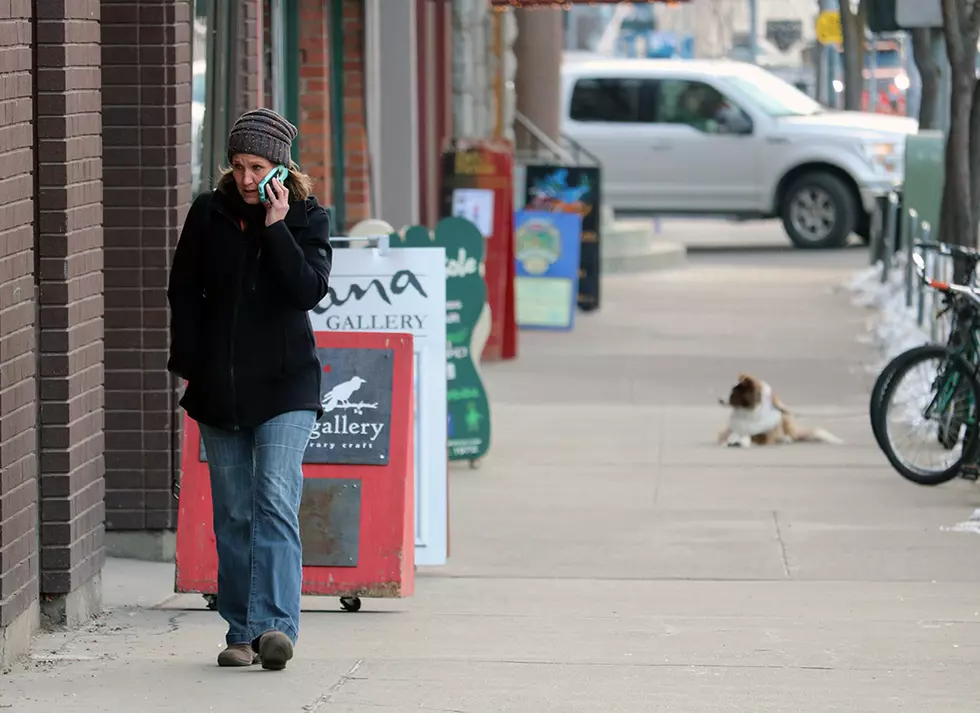 Downtown Missoula retail study finds demand for more restaurants and shops
A retail study advancing alongside the new Downtown Master Plan has found that downtown retailers could enhance sales. It also found that downtown Missoula could support more stores and restaurants. (Martin Kidston/Missoula Current)
As planners set out to study Missoula's downtown landscape to develop an urban vision for the next 20 years, Bob Gibbs and his team will turn its focus on the district's retail market.
Gibbs, a Harvard professor and retail specialist with Gibbs Planning Group, said his preliminary research suggests downtown Missoula's retailers are performing on average. But with a little guidance, they could enjoy increased visitation and sales.
The district also has the capacity to support additional retail outlets and restaurants, he said.
"Overall, we're finding a strong demand for additional restaurants and more retail in the downtown area over the next five years," Gibbs said Tuesday. "We're pretty accurate. We usually get within 10 percent."
To gather its findings, the planning team has purchased third-party data on shoppers – how much they spend, their lifestyles and where they travel on vacation. That translates into how much a person spends while out on the town.
They also have purchased sales data on local retailers, from restaurants to shoe stores. The results net a calculus between spending and supply. It covers visitors, residents and workers, Gibbs said.
"We're still in the preliminary stage, but we found a moderately strong demand for five to eight new restaurants," Gibbs said. "Probably eight to 10 quick service places and some more specialty places like a bakery, an ice cream shop or – believe it or not – an additional coffee shop or two."
The retail study is taking place alongside a rewrite of the Downtown Master Plan under the guidance of Dover, Kohl & Partners. The team, which is now in Missoula, represents a collection of national experts in "new urbanism" and community planning.
When Gibbs looks at the downtown landscape, his early research suggests a demand for more retail. That includes men's apparel, which is missing, and a hardware store.
"We haven't found a demand for a grocery store yet, but I think there will be a demand for a small market," he said. "There isn't one downtown."
Gibbs said most downtown retailers are selling below the industry average.
"There's a lot of opportunity for increasing sales," he said. "Some are doing pretty well, but on average they're at the average or a little below. The restaurants seem on average to be doing pretty well. Some are not, and some are doing extremely well."
The demand for more retail could be met with the addition of new businesses, Gibbs said. It also could be met with the expansion of existing retailers.
His planning team will offer recommendations. In the past, some cities have acted on the advice while others have not.
"We're going to tell the city what is supportable and help them go through the decision process of whether they want that," he said. "A lot of cities say that's great, but they don't want any more retail downtown. We just told a city they could support a 10-screen cinema and the next month, they passed an ordinance prohibiting any cinema larger than one screen."
The results of the retail study will help inform the new Downtown Master Plan, which is set for completion and adoption this fall. If Missoula wants more restaurants and retail offerings downtown, planners will include that potential in new buildings.
If the city doesn't, then new buildings would be oriented toward office use.
"It's a broad tool to help the community accomplish its vision," Gibbs said. "We can help dial it either way. There are ways here you can increase sales."
Gibbs Planning Group also has been engaged to conduct a "shopability study." In the process, the firm is studying the nuances of the downtown landscape from a shopper's point of view.
That includes parking kiosks, signage, sign codes, the width of sidewalks and lighting, among other factors. The results could enhance the success of downtown businesses by boosting visitation and spending.
"We're looking at every aspect from a shopper's point a view," Gibbs said. "We're going to make a detailed report on 30 to 50 things the city can do to increase the shopper's experience and increase more people coming downtown, staying longer and spending more money."