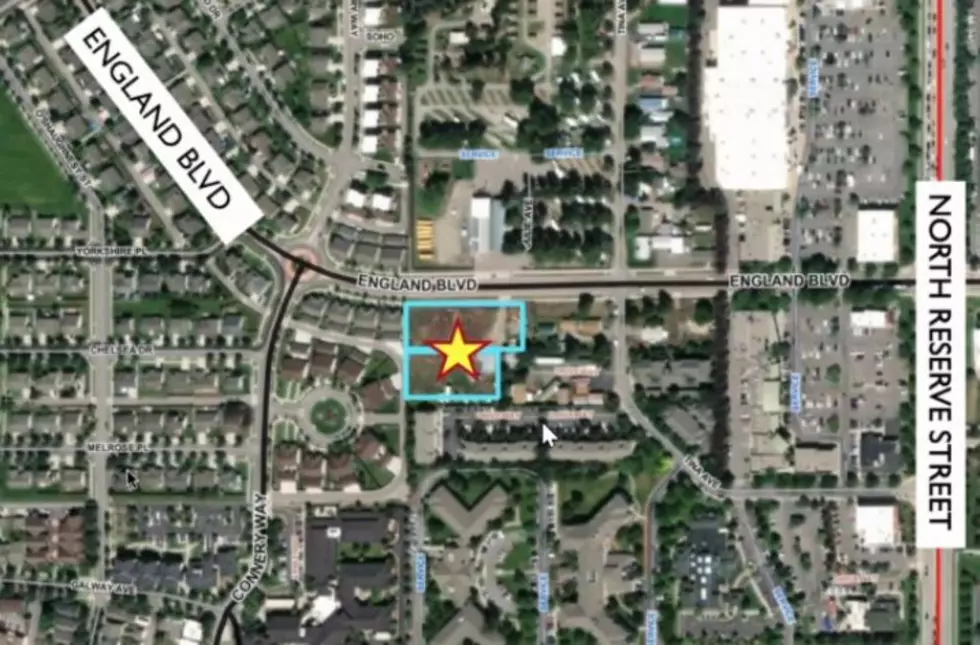 England Boulevard property seeks annexation, rezone for multi-family housing
The new owners of a Mullan-area property are asking the city to approve its annexation and rezone the two adjoining parcels in a way that permits higher levels of residential development.
The request, submitted by Hoffman Morgan and Associates on behalf of property owner Albert Osellame, would bring the two parcels totaling nearly 2 acres into the city. The zoning change would allow for multi-family residential development.
"There's a lot of residential development around all sides of this property," said city planner Kaitlin McCafferty. "Their request complies with the city's growth policy."
The property is fronted by England Boulevard and not far from its intersection with Reserve Street.
While no development plan has been submitted, early schematics for the site include two buildings containing around 76 dwelling units. The apartments would include a mix of one and two bedrooms.
"The development approval isn't part of the annexation request," McCafferty said.
The annexation request comes nearly three years after the city annexed around 3,200 acres of land west of Reserve Street.
Doing so marked the first step in master planning future growth, and it launched a community effort to chase a federal BUILD grant to begin the infrastructure work needed to accommodate that future growth.
The parcel now owned by Osellame was excluded in the annexation process and now sits as a doughnut hole, fully surrounded by the city.
"They just became the owners of the property," said representative Mike Morgan. "The new owners of the property wish to develop the property now."
The city's annexation policy was adopted in 2019 to help provide for "orderly development, including the efficient delivery of municipal services to developed and developing areas."
The City Council will consider the request next week.