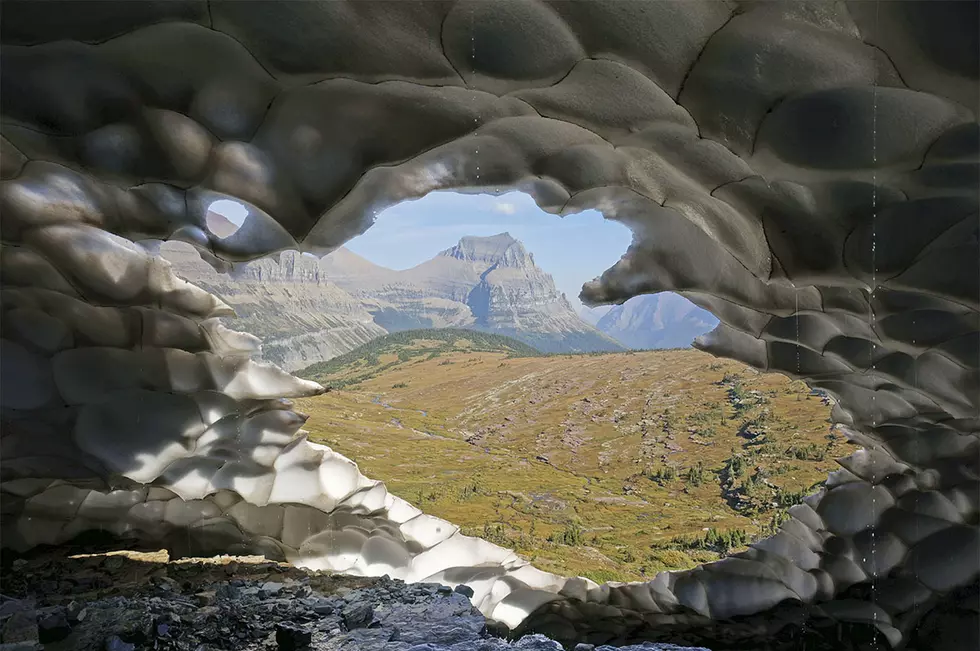 Glacier won't implement ticketed entry, but warns closures still possible due to crowds
A view of Going-to-the-Sun Mountain through melting snow and ice at the origin of Reynolds Creek near Logan Pass in Glacier National Park, Montana. (Joe Giersch/USGS)
Since opening in June, Glacier National Park has seen high levels of congestion on the west side, primarily due to the Blackfeet Reservation closure on the east side due to COVID-19.
Over the past three weeks, Superintendent Jeff Mow has engaged more than 100 businesses around the park to hear their questions and comments about implementing a ticketed entry system. Mow also met with park officials at other parks that have implemented reservation type services and discussed at length their experiences.
Mow said that after gathering input from staff and local businesses, Glacier has decided not to implement the proposed temporary ticketed entry system.
"We heard support for a reservation system from community constituents because they know the park is at maximum capacity," said Mow. "But there were serious concerns about implementing such a system with such short notice and midway through the visitor season."
Visitors are reminded that the park is very busy and can be very congested throughout the summer months. The park may still have to implement visitor use restrictions to protect public health and safety and to provide for social distancing opportunities.
"This continues to be a summer like no other. It is uncertain if visitation will continue to increase or how COVID-19 may require us to change how the park is managed for visitors," said Mow. "As we have for the last several weeks, our goal is to provide the best visitor experience under these challenging and uncertain conditions."