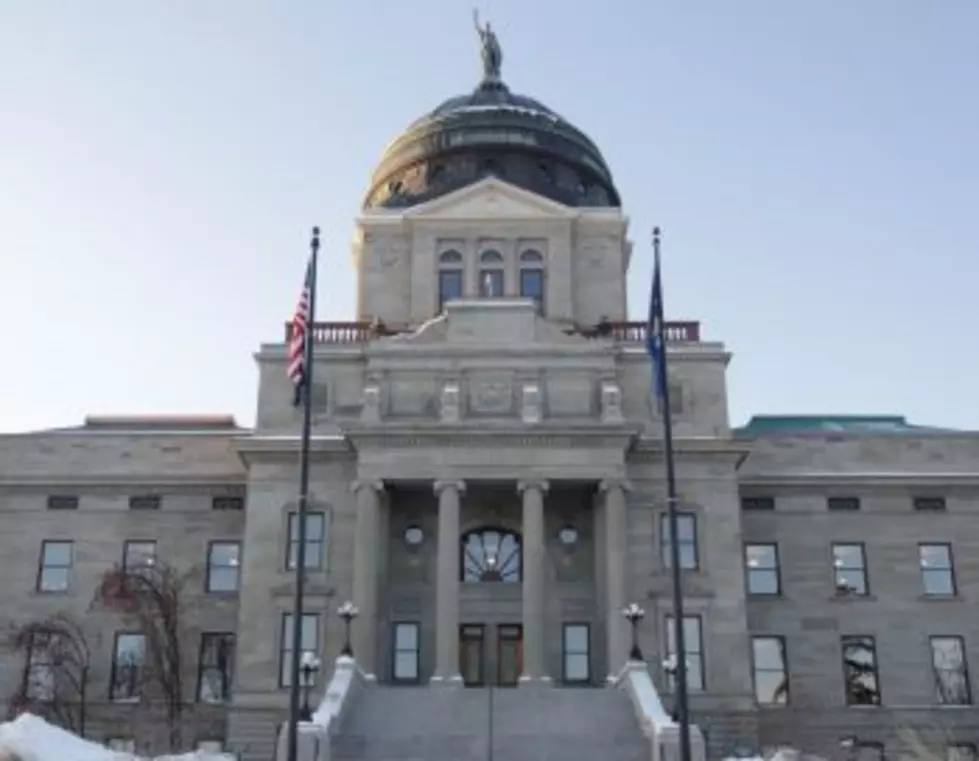 MT Legislature choses 2021 leaders; already feuding over face masks
(KPAX) Newly elected Montana state lawmakers on Wednesday chose their leaders for their 2021 Legislature – and minority Democrats blasted Republicans for largely refusing to wear face-masks during caucus meetings at the Capitol.
"What I saw on video of the House chambers was reckless," said Rep. Kim Abbott of Helena, the incoming Democratic House minority leader. "We cannot participate in that kind of recklessness."
Republican leaders weren't immediately available for comment on Abbott's remarks, made to reporters Wednesday after some of the caucuses had concluded.
Republicans, who control a 67-33 majority in the House and a 31-19 majority in the state Senate, met in their respective chambers at the Capitol Wednesday to hold elections to choose their 2021 legislative leaders.
Nearly all elected Republicans attended the meetings in-person and most did not wear face-masks or follow social-distance guidelines, often chatting in close proximity with their colleagues.
Members of the public entering the Capitol are required to wear masks during the Covid-19 pandemic, but legislative officials have said the mandate may not apply to legislators while they're in legislative quarters.
Democrats also held their leadership caucuses in the Capitol, but only a few attended in-person – and nearly all of them wore masks. The rest of their caucuses attended remotely, via Zoom conferencing.
Legislative leaders and Gov.-elect Greg Gianforte, a Republican, have not decided yet how the 2021 Legislature will operate, with or without pandemic restrictions. This week, Gov. Steve Bullock, a Democrat, said gatherings of 25 or more people will be prohibited as of Friday, if social-distancing can't be maintained.
Another 1,200 new cases of Covid-19 were reported Wednesday in Montana, continuing a huge surge in the past several weeks.
House Republicans chose Rep. Wylie Galt of Martinsdale as speaker of the House, over Rep. Matt Regier of Kalispell. Sen. Mark Blasdel, R-Kalispell, ran unopposed for Senate president.
Rep. Sue Vinton of Billings won the contest for House Republican majority leader, while Sen. Cary Smith, R-Billings, will be majority leader in the Senate.
Sen. Jill Cohenour, D-East Helena, will be the Senate minority leader.
In his speech before the vote for speaker, Galt said the GOP's priorities will be to "hold the line" on state spending, protect fundamental rights and hold the state bureaucracy accountable.
He called the 2021 Legislature a "new era" for Republicans, because they now have a Republican in the governor's chair, and said it's "time for us to change how Helena does business" – an oft-repeated refrain from Gianforte's campaign.
Galt, a rancher from a prominent political family, said Republicans will pass a "conservative agenda" and promised "openness and transparency" in developing that agenda, with ideas coming from members. Galt is the grandson of the late Jack Galt, a former state senator and Senate president