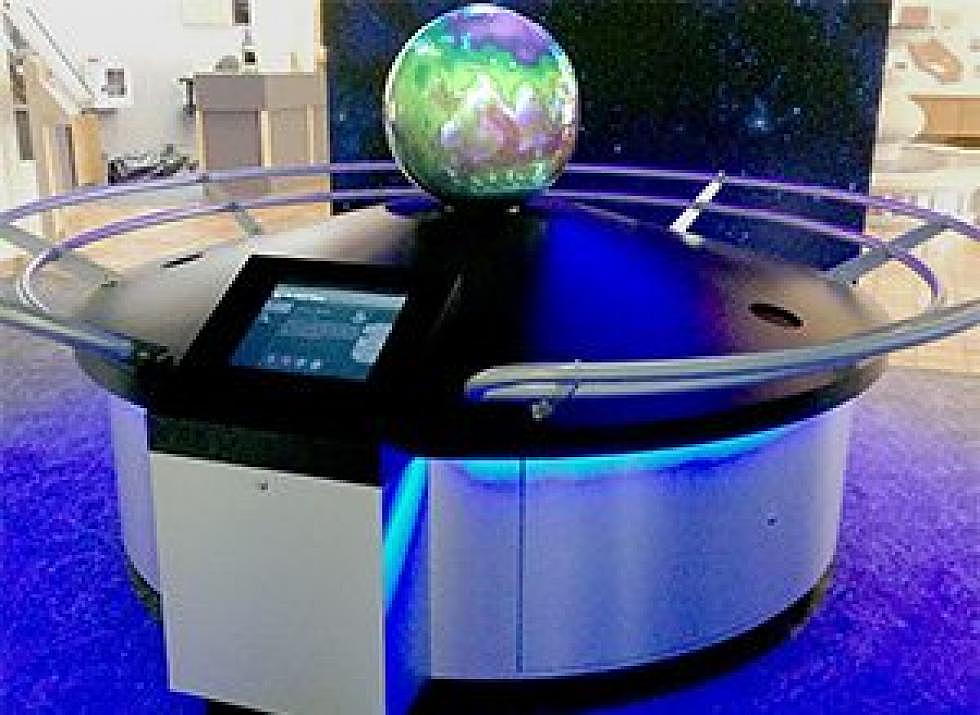 Montana Natural History Center unveils 'Magic Planet' at Thursday event
The Montana Natural History Center will unveil its latest exhibit, the Magic Planet, at an event from 5-7 p.m. Thursday, May 10, featuring climatologist Steve Running.
Magic Planet is a digital video globe that provides stunning visuals of the Earth and other planets. Essentially, it's a powerful computer with a spherical screen.
It can take students to any planet in the solar system or it can display important global phenomena, such as climate change, plate tectonics, earthquakes and weather.
Running, a former University of Montana professor who was part of the team that received the 2007 Nobel Peace Prize for its work on climate change, will be featured at Thursday evening's unveiling. He'll use the Magic Planet to describe the impacts of a warming climate.
"When I was a student there were no satellites, and no global datasets. All we could do was look at paper road maps," Running said. "Now there are so many datasets following many different Earth System attributes; atmospheric gases, cloud cover, hurricanes, lightning, night-lights, ocean temperature, sea-ice extent, glacier movement, land cover, plant photosynthesis (my favorite), the list goes on endlessly. And to view these datasets on an actual sphere makes the proportions and distances more realistic."
The Magic Planet was developed by Global Imagination and was the subject of a yearlong study to gauge its effectiveness as a teaching tool. Testing 1,400 students, educators found that use of the Magic Planet raised comprehension an average of 16 percent across a wide range of K-12 subjects, while substantially increasing student participation.
The Montana Natural History Center provides nature education — getting kids outside, connecting with the natural world — to thousands of kids and adults each year across Montana.
Thursday's event is open to the public at the history center's headquarters, 120 Hickory St. in Missoula.