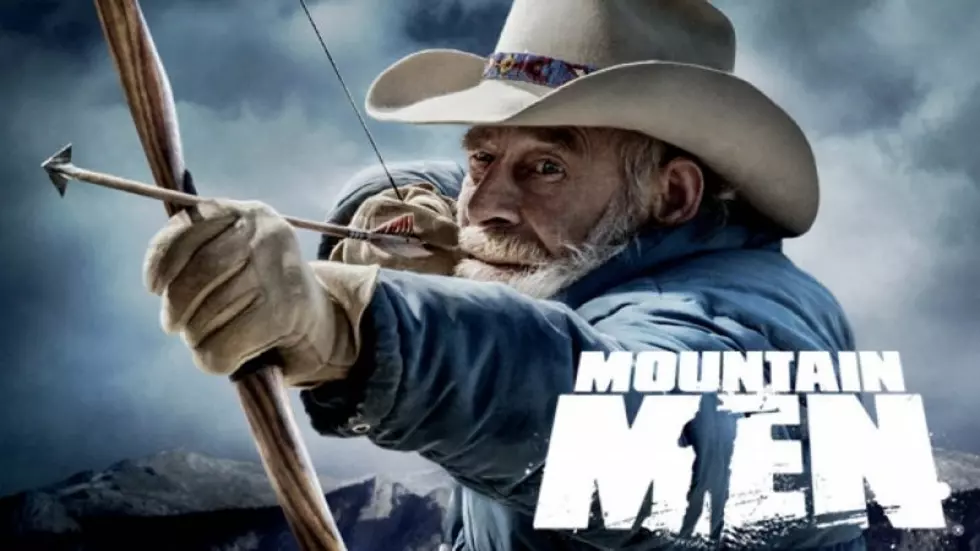 Group looks to position Missoula as media-arts hub
Mountain Men is one of several programs produced by the Missoula-based Warm Springs Productions.
By Martin Kidston/MISSOULA CURRENT
When Deny Staggs considers Montana's film industry, Bozeman comes to mind as the state leader. It's home to the grip and lighting industry, and it's where the state's major commercials and films are made.
But when Staggs thinks about Missoula, he sees the potential for a media-support industry fed by the University of Montana and bolstered by the entrepreneurial spirit of several local startups now setting trends in the field.
"This could be the media-manufacturing hub," said Staggs, the film commissioner with the Montana Film Office. "It could be the place for startups, a place for content, digital-education tools, app makers, designers and coders. You could build Missoula to be the Austin of Montana – the startup tech center. Nobody is serving this industry."
Gathered in a small room at City Hall last week, a team of entrepreneurs in the media arts joined Staggs and Missoula Mayor John Engen to brainstorm the city's potential as a media-manufacturing hub.
Missoula already has a jump on the industry. It's home to The Audience Awards, EcoGeek and Warm Springs Productions, among others using media technology to reach a national audience.
But despite the success, hurdles remain – from the cost of airfare to the lack of affordable space equipped with the technology needed to grow. The local industry isn't yet united in its cause, and the state doesn't recognize the creative industries as a key sector.
Engen and those in the business are looking to lower the barriers and help the city's burgeoning media industry realize its full potential.
"As I look around Missoula, it occurs to me there's a ton of media arts and energy around this industry, both in terms of education and profession," Engen said. "I don't know what the needs are, or what the program might look like. But we have to figure out a way to tell our story."
While the talks are still young, early concepts envision something of a guild – a place where those in the industry can network around a common practice. Engen also envisions a funding arm to help startups tackle the financial challenges of competing on a regional, if not national stage.
Paige Williams, founder and CEO of The Audience Awards, said the cost of air service to and from Missoula remains a problem. While she's creating a women's film challenge with Luna Bar and Kodak serving as partners, getting sponsors and participants into the city has been cost-prohibitive.
Finding the space to grow has also been a challenge, she said.
"We're out of space at MonTech and we need to grow, but The Audience Awards can't go anywhere in Missoula right now because the prices are too high, or the technology infrastructure isn't there," Williams said. "When I go out, I feel like I have one leg cut off a little bit, doing things from Missoula."
The Missoula Economic Partnership is currently working to establish a revenue guarantee to help grow the city's air service. And while MonTech is at capacity, efforts are underway to create a second startup incubator.
Organizing in Missoula may also encourage the state to recognize the creative industries as a key sector. While the industry issued a payroll of $135 million in 2014 and employed roughly 3,070 people, it gets overlooked by state leaders, and that has implications for funding.
"The state doesn't know this is a key industry," said Staggs. "Getting people together as a coalition to get people recognized as a sector is really engaging. The state would be very blown away by how many people are doing this work."
Staggs said Portland and Seattle have recognized the creative industries as a key sector. He urged city leaders and local entrepreneurs to lobby for similar recognition in Montana.
"This is a great industry for Montana because you can be anywhere and do it," he said. "I want to see Missoula go after this industry and own it. All of the fertilization is here – the core is here. You have a program that's feeding it at UM. You have the businesses, the entertainment and good startups already in place."
Jenn Ewan, vice president of Missoula Economic Partnership, said interest in Missoula by outside media companies is strong. In the last month, she has fielded three separate film inquiries, two from Los Angeles and one local.
"One is a Nation Park television network, and there's a reality TV show that wants to put a production facility with two sound stages in Missoula," Ewan said. "There's a lot happening in this space. It would be great if you all were organized."