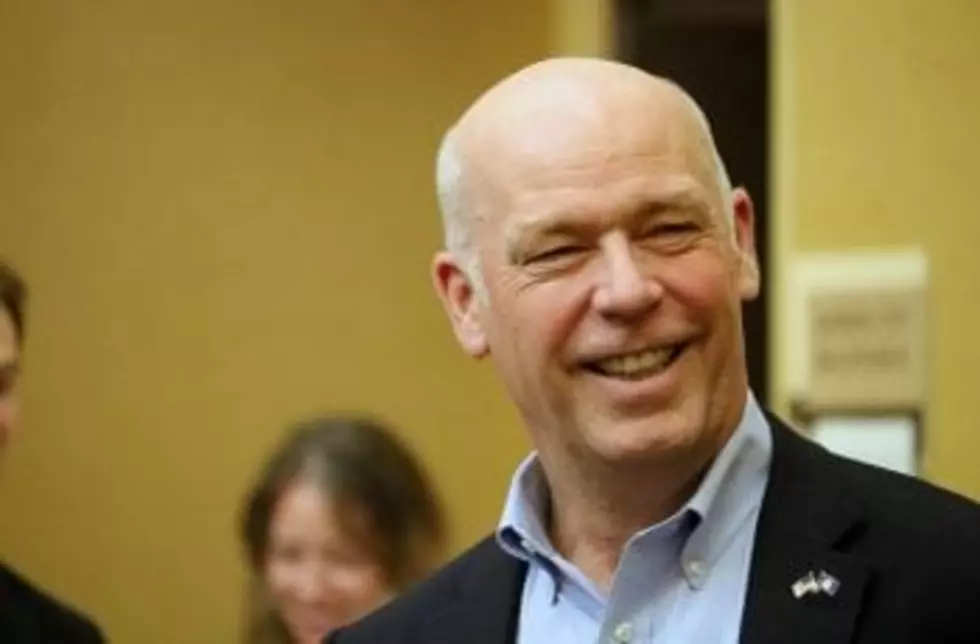 A second U.S. representative? Missoula County to help promote Census count
Montana's turnout in the Census and the resulting population count could qualify it for a second member of the U.S. House of Representatives. Montana's single member, Rep. Greg Ganforte, has three state offices, though he has placed all of them east of the Continental Divide. (Martin Kidston/Missoula Current file photo)
Most of Missoula County's 120,000 residents aren't thinking about the U.S Census poised to take place next April, but their elected officials are.
County commissioners on Wednesday met with Karen Murphy, a staff member of the U.S. Census Bureau-Denver Region, to get ahead of next year's tally.
"Your help will be helpful in getting us going in Missoula," Murphy told commissioners. "It's good to have the backing of a governmental entity, because it gives the push validity and gives us momentum."
Earlier this month, key Missoula stakeholders gathered to begin forming a Complete Count Committee. Its members will be tasked with drumming up the participation needed to get a full and accurate count of Missoula County's population.
That includes hard-to-reach demographics such as children under the age of 5, the elderly, low-income residents and immigrants.
"I have a framework in mind of who the committee might be comprised of," said Anne Hughes, the county's communications director. "It's really going to be leveraging the communication channels that large organizations and specific groups use to connect with their stakeholders."
The count determines a number of factors tied to the federal funding received by local governments. It also impacts programs from Pell Grants to food assistance and funding for local highways.
Several cities across Montana are also pushing for a total count, including Bozeman, which could cross the milestone of 50,000 residents.
"Bozeman is a bit ahead because they've got that big push to hit the 50,000 population point, which qualifies them for additional federal funding," said Murphy. "They're fully engaged with the university, and we'll get there."
Montana's turnout in the Census and the resulting population count could qualify it for a second member of the U.S. House of Representatives. Montana's single member, Rep. Greg Ganforte, has three state offices, though he has placed all of them east of the Continental Divide.
While Bozeman looks to hit a population threshold, Missoula area residents are looking for equal representation in Congress, and they see the Census as their best opportunity.
"We have a similar goal in that we in western Montana would have some representation we don't have right now," said Commissioner Josh Slotnick.
"Maybe we communicate that message. It would really mean a huge amount if we had one more representative and a great potential increase in the diversity of our (representation)."
While nobody is thinking about the Census, Murphy said, the Complete Count Committee must organize and begin its education and outreach efforts.
The county offered Murphy and the future committee space to conduct meetings and other resources as needed. It's expected that city and county communication directors will help spearhead the effort.
"There's a whole educational component to this we can spread out to the general public through this committee that encourages people to participate, the importance of participating and the means to participate," said Murphy. "Getting the groundwork laid to do that is important."