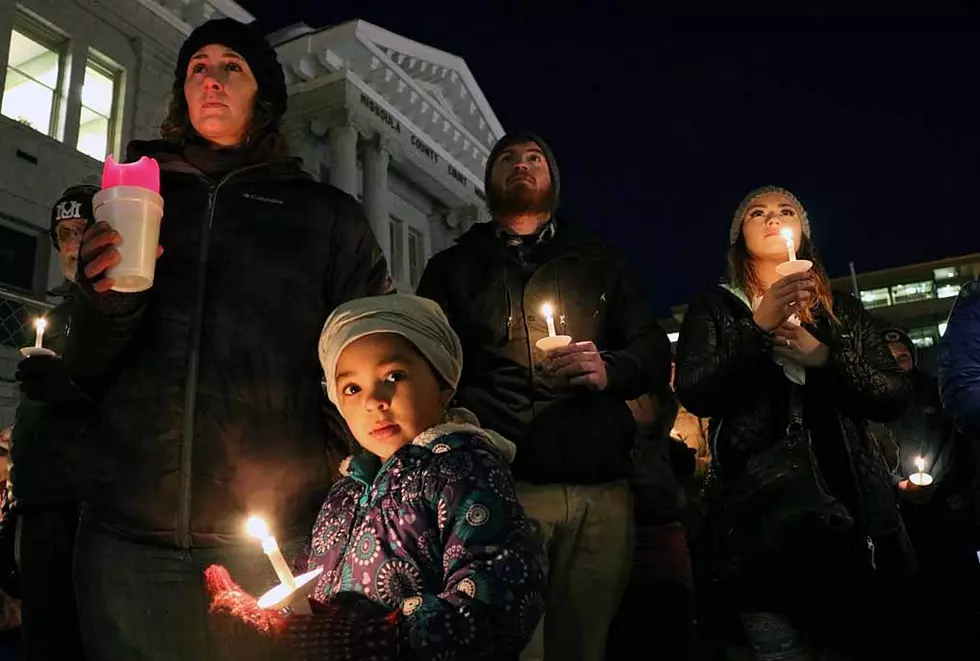 Missoula Gives fundraising drive sets new record at $308K
Missoula residents celebrate "the longest night" in memory of homeless residents who have succumbed to the winter weather. (Martin Kidston/Missoula Current file)
By Martin Kidston/Missoula Current
One year removed from a technical glitch that hurt donations, the Missoula Gives nonprofit drive rebounded sharply this year, with more than 2,400 people donating a combined $308,000.
That makes this year's fundraiser the most successful campaign yet, helping local nonprofits complete their missions, be that food security or climate change.
"It does seem to be true that when people feel more economically secure, they feel like they can give more," Meredith Printz, executive director of Missoula Gives, said on Friday. "But it's also true that those who don't have as much give the most."
Since the effort began in 2014, Missoula donors have given more than $920,000 to the local campaign, which supports area nonprofits. Last year's drive, which raised $234,000 for 132 nonprofits, was disrupted by a technical glitch that interrupted the campaign.
But aided by a new provider, the portal functioned well this year and donors responded, giving $308,000 to 155 local nonprofits. That, Printz said, goes far in making Missoula a stronger community.
"I like to think about what the community would be like with no nonprofits," Printz said. "We wouldn't like our community if we didn't have those nonprofits that support our lives."
This year's efforts saw the Poverello Center raise the most money – $20,327.32 to be exact. The Buffalo Field Campaign saw the most donors at 183, bolstering its efforts to adopt new public policy geared toward the nation's last strain of wild bison.
Soft Landing Missoula saw the greatest increase in donations over last year, aiding its efforts to help refugees resettle in Missoula. The Harriet Anderson Memorial Foundation received the most donors as a new participant.
The largest single donor contributed $34,000 to several organizations, Printz said.
"We want everyone to feel like they're a philanthropist," said Printz, saying they're already planning for next year's campaign. "I'd like to see more donors participating. I want to figure out how we can maximize participation."