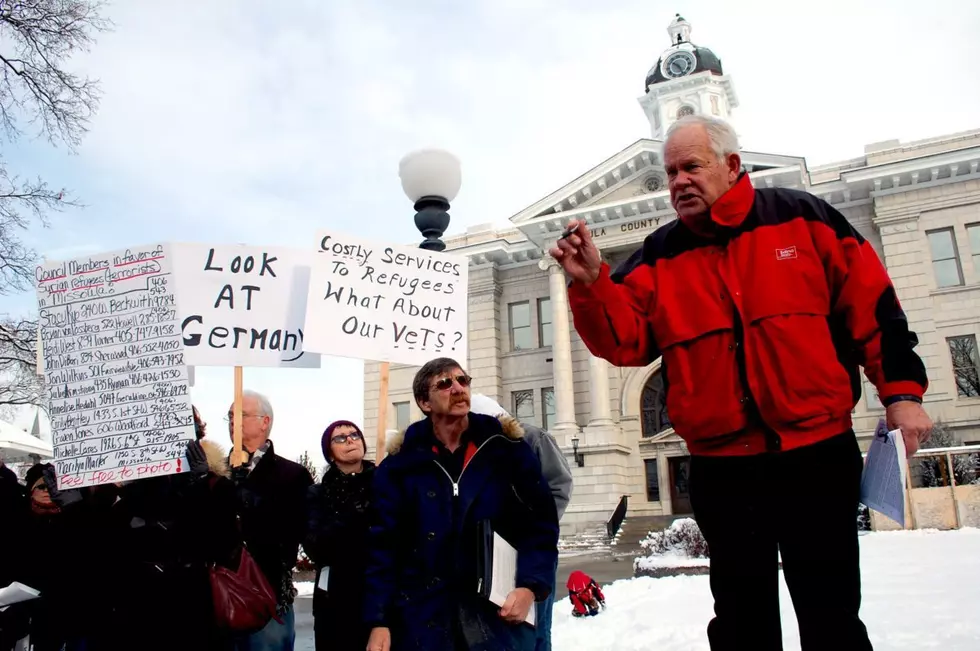 Missoula health department lands $10K in refugee funding
By Martin Kidston/Missoula Current
The City-County Health Department will receive $10,000 from the Montana Department of Health and Human Services to manage costs associated with Missoula's growing refugee population.
Missoula County commissioners signed off on the $10,062 budget amendment on Tuesday, a move that taps into federal funding to assist the local health department in its resettlement activities.
"The state office of resettlement gets some funds from the federal Office of (Refugee) Resettlement to help local counties with their resettlement efforts," said Vicki Dundas, the nursing supervisor at the health department. "This helps pay for some administrative and supervisory time for helping with various elements of their resettlement."
A new family of refugees was expected to arrive in Missoula this week from Eritrea. According to members of the welcoming committee at First United Methodist Church, the family includes a mother, father and three children.
More than 70 refugees from seven countries have arrived since the International Rescue Committee agreed last year to open a resettlement office in Missoula. According to the organization, as many as 150 total refugees should be in place in Missoula by the end of this year.
"They're pretty overwhelmed when they get here, with a lot of different appointments and requirements," said Dundas. "Our home visitors are helping them sort through all that."
In a collaboration between the local health department and the Partnership Health Center, each family is assigned one home visitor, Dundas said. By working with the family, the manager can build targeted case management to meet the family's needs.
Dundas said the funding approved on Tuesday goes to cover administrative and supervisory costs associated with the program.
"It won't be above $10,000 this fiscal year, and it won't be more than that next fiscal year," she said. "They (DPHHS) weren't sure about funding next fiscal year from the federal government, though they had some funding for us this year."
Dundas said the Partnership Health Center would also be seeking some funding assistance.
"They're applying for these funds as well, so you'll probably see them," she told the commissioners. "They're hoping to hire a dedicated staff member, just because they've been so overwhelmed with the medical aspect."
Contact reporter Martin Kidston at info@missoulacurrent.com