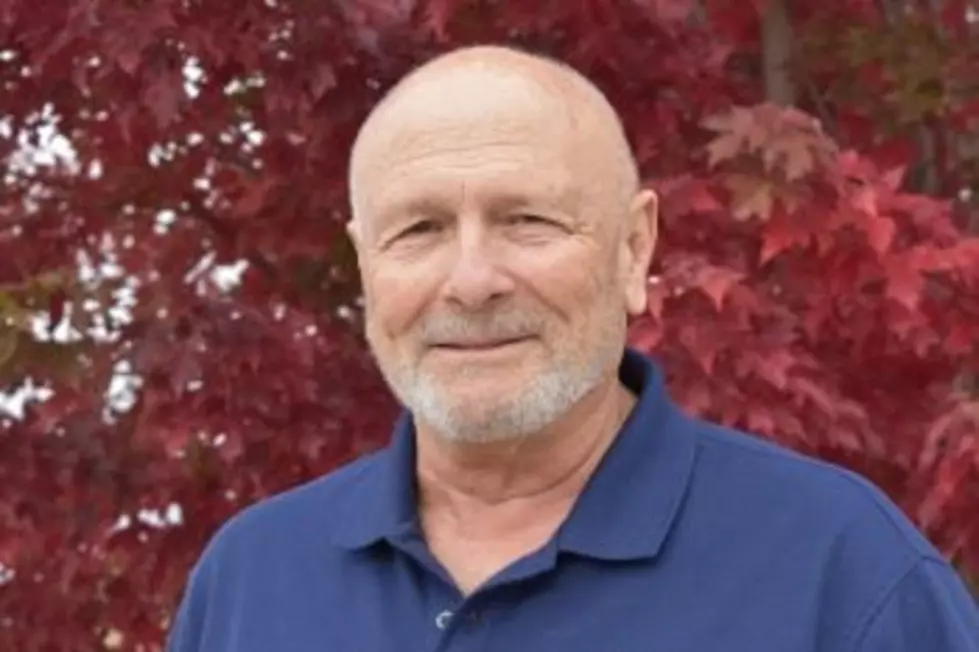 Harmon's Histories: Are the times a-changin' for rail service in Missoula?
Jim Harmon is a longtime Missoula news broadcaster, now retired, who writes a weekly history column for Missoula Current. You can contact Jim at harmonshistories@gmail.com.
A "virtual" statewide meeting is planned for Thursday, September 17, called the Montana Passenger Rail Summit – another step in the attempt to resurrect the old North Coast Hiawatha Route operated by Amtrak until 1979.
Missoula Current readers have reacted widely to the proposal, from "Never going to happen," to "I would LUV this to happen."
Here's some historical context.
Missoula became a railroad town at 4:50 p.m. on Saturday, June 23, 1883, when the first Northern Pacific engine arrived in town (where the red XXXXs are today).
What's now referred to as the "Hiawatha Route" links back to July 18, 1909, when The Chicago, Milwaukee and Puget Sound railway (C.M.&P.S.) began daily train service in Missoula.
They chose "Knowles Park," at the southwest end of the Higgins Avenue Bridge for the depot. The C.M.&P.S. line operated just four years before being absorbed into the Chicago, Milwaukee & St. Paul Railway.
Back then, being a railroad town was a huge deal. After the arrival of the N.P.R.R., Missoula's population jumped from 2,500 in the 1880s to 14,427 in 1900.
And the announcement of plans by the C.M.&P.S. line to come to Missoula actually created a new town!
East Missoula was specifically created and marketed, back in 1908, based on the coming of the Milwaukee Railroad, plus the expected completion of Marcus Daly's streetcar system between Bonner and Missoula.
"In one year from now you won't know Missoula; she will have grown entirely out of recognition. The time to invest is ripe. Get in now," proclaimed the advertising for choice building lots in the new community.
Today, the town of East Missoula has a population of 2,157. (Technically, it's not a town. It's a census-designated place (CDP), part of the Missoula, Montana Metropolitan Statistical Area.)
That CDP began when B.M. Francis of Missoula partnered with R.E. Glass from Spokane to create the East Missoula Land Company on August 1, 1908, with offices in the Florence Hotel building.
Francis was a well-established local real estate broker who had spent many years with the firm Francis & Rhoades. Glass had just finished marketing Spokane's "Kokomo and Mazuma additions," each with well over a thousand lots.
"One year from today," said the pair, the new "railway will be running lots of trains through Missoula," and "the Clark Street Railway from Bonner to Missoula" will be completed.
Their marketing plan was simple: 175 acres, divided into 766 lots – everything selling for $70.
"We are selling every house and lot, every acre tract and every lot for one and the same price of $70 each, on terms of $10 down and $10 a month for six months," read their advertising, adding, "The method of lot distribution will be explained on request."
The pair of real estate men claimed to have sold half the lots in two weeks and nearly 500 of the 766 platted lots by the end of August, "a marvelous showing, and fully justifies the wisdom of our plan (selling) more lots than are sold in most additions in two years."
By October 1908, the East Missoula Land Company was advertising that "The Milwaukee is one of the direct reasons why Missoula will become quickly a town of 25,000 people (and) East Missoula will show the greatest percentage of the increase!"
Missoula (and East Missoula) continued to grow over the years, but as we entered the second half of the 20th century, railroads faced increasing competition from the airlines, the auto industry and the interstate highway system.
With passenger counts down and financial losses up, in August 1979, Amtrak's board of directors "voted to eliminate the Hiawatha" passenger service.
Montana's congressional delegation tried to save the Hiawatha, but – as the saying goes – times were a-changin'.
Many of us still have fond memories of train travel to visit relatives or enjoy shopping or entertainment in a larger city.
The question now is – is passenger rail service to remain just a memory? Or are the times a-changin' again?
Which Missoula Current reader will prove to be right: "Never going to happen," or "I would LUV this to happen"?
Jim Harmon is a longtime Missoula news broadcaster, now retired, who writes a weekly history column for Missoula Current. You can contact Jim at harmonshistories@gmail.com.