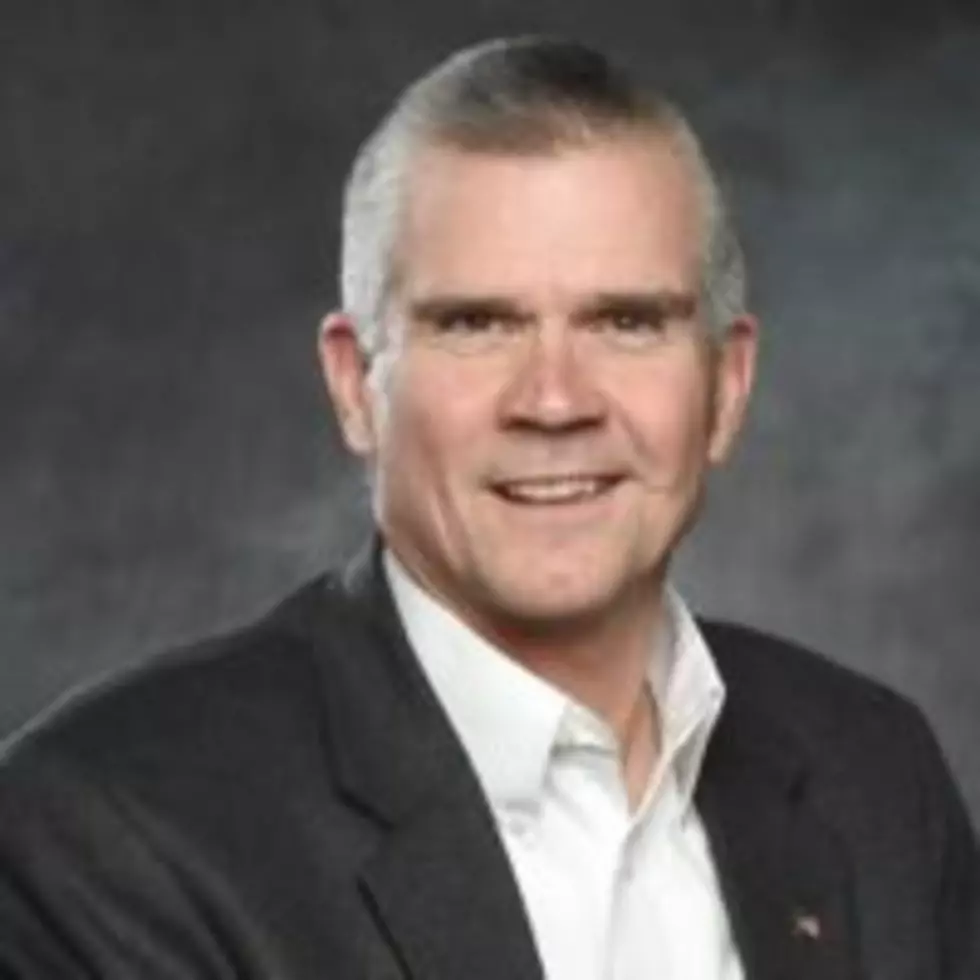 Missoula County sends invoice to Trump for President, Inc., for Rosendale costs
Matt Rosendale
Missoula County commissioners on Thursday finalized and signed a letter to Donald J. Trump for President, Inc., seeking payment for $12,922 in costs incurred by local taxpayers during Matt Rosendale's campaign rally with the president.
The letter, directed to treasurer Bradley Crate, includes an invoice for costs related to overtime in both the Missoula County Sheriff's Department, Disaster and Emergency Services and the 911 dispatch center.
Commissioners placed the likelihood of recovering the money at "extremely low."
"Nonetheless, I think this is an important thing to do," said Commissioner Dave Strohmaier.
Commissioners agreed last week to send a letter, citing costs to taxpayers relating to Trump's stop on behalf of Rosendale.
The event, which drew thousands to Missoula from other parts of the region, cost the sheriff's department $11,169 in overtime, while the 911 dispatch center incurred $1,059 in unexpected costs for 25 hours of overtime.
Emergency services saw 15 hours of overtime for $693.
"With this, we're working on a policy that will memorialize in writing and address these sorts of situations, which will hopefully address some concerns that we're merely, as three Democrats, taking this on as a political ploy," Strohmaier said. "The consensus is this should be blind to political party affiliation."
The president's stop in Billings on behalf of Rosendale cost taxpayers $59,000, according to the Billings Gazette, while his stop in Great Falls rang up nearly $80,000 in expenses, the Tribune reported.
Neither city has been reimbursed.
"Events hosted by political campaigns are becoming more common and currently local property taxpayers shoulder the burden of these costs," Missoula County's letter reads. "Please assist us in covering these costs and limiting the burden on our property owners."
The president plans on visiting Bozeman this Saturday, while a number of other high-profile visitors, including Vice President Mike Pence, and Sens. Rand Paul and Lindsey Graham, have also stopped in Montana to prop up Rosendale's campaign for the U.S. Senate.
Rosendale is challenging Sen. Jon Tester for his seat in a nationally watched race.
"Cascade County sent a similar type invoice, and they have two Republicans and one Democrat," said Commissioner Jean Curtiss. "It's not political. It's called local government pocketbooks."
Earlier this week, Missoula International Airport said it incurred $7,500 in additional costs related to Rosendale's campaign rally.
Airport director Cris Jensen said the additional fees went to wages.
"It included overtime, plus regular time for people who may not normally be here – out directing traffic or doing things beyond their normal job," Jensen said. "There was some expense related to it. The staff did an amazing job and parking was truly a challenge. They took it on when it really wasn't their task to take on."
Jensen said Bozeman Yellowstone International Airport has consulted with Missoula International Airport as it gears up for Trump's fourth stop in Montana on behalf of Rosendale.
"We told them parking was our biggest challenge," Jensen said. "The airport said it had 2,000 parking spaces ready for the event."
"Not even close," came the reply from Missoula.
Bozeman said it also had 17 acres it could use for parking. Missoula had 34 acres, which wasn't enough.
"I think they're getting an eye-opening experience, just like we did," Jensen said.