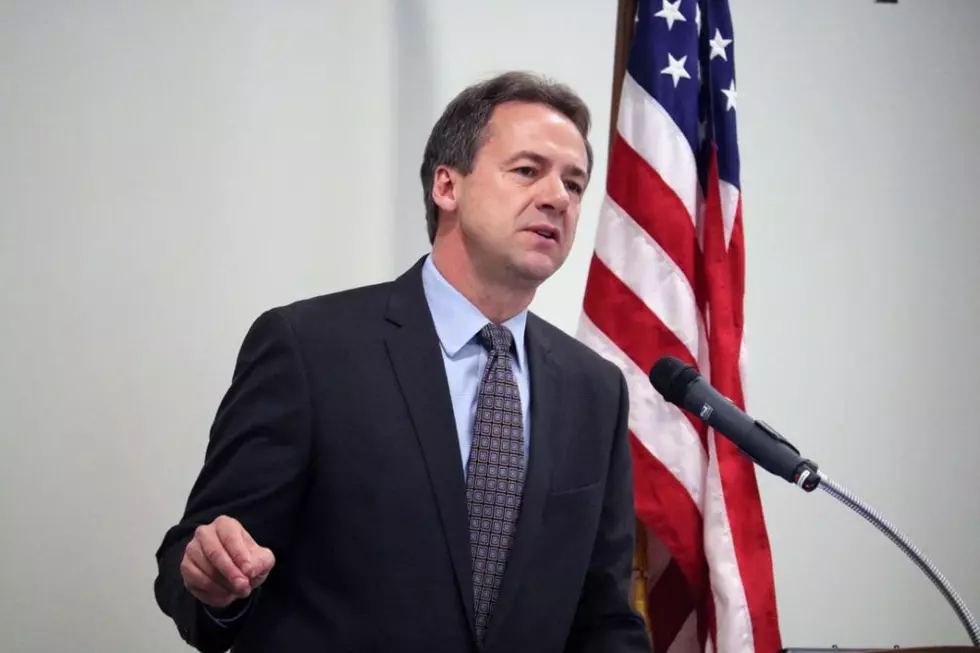 Montana political leaders denounce Gianforte's alleged actions
Gov. Steve Bullock
By Martin Kidston/Missoula Current
Montana's top political leaders, including Republican Sen. Steve Daines, condemned congressional candidate Greg Gianforte on Thursday for his alleged actions at a campaign event the night before, during which he allegedly assaulted a reporter.
In an interview with NBC News, Daines said Gianforte - his former business partner - should apologize.
"I've known Greg for 20 years," Daines said. "I was very surprised last night. I don't condone violence of any kind. I've got confidence in my local law enforcement back home to investigate the matter. I think Greg should apologize. That's warranted."
Daines said he still had faith in Gianforte. "I think he will serve our country well," he said. "I think what happened last night is unacceptable. Don't condone it but I think knowing Greg for 20 years, and in the context of that relationship, he'll do a good job."
After the Gallatin County Sheriff's Office charged Gianforte with misdemeanor assault, Gov. Steve Bullock issued a statement, saying the candidate's actions "do not reflect the values of Montana or its people."
"It is unsettling on many levels that Greg Gianforte physically assaulted a journalist and then lied, refusing to take responsibility for his actions," Bullock said. "Yesterday's events serve as another wake-up call to all Montanans and Americans that we must restore civility in politics and governing, and demand more from people who hold the public's trust."
The Gallatin County Sheriff's Office charged Gianforte with misdemeanor assault late Wednesday after the candidate allegedly attacked a Guardian reporter who was asking questions regarding the Republican health care bill.
After Gianforte was charged, the Montana Democratic Party called on voters, asking them to hold the candidate responsible.
"Greg Gianforte's actions, and the charge against him, are very troublesome," said party director Nancy Keenan. "Violence has no place in our political discourse, and the people of Montana demand better from those who seek to serve our great state."
Sen. Jon Tester said answering questions is part of the job.
"This is in the hands of law enforcement," Tester said. "But part of the job representing the people of Montana is answering basic questions on important topics, topics such as how a dangerous health-care plan could impact the very people you are trying to represent. It's part of the job."
The Democratic Congressional Campaign Committee also issued a statement, blasting Gianforte for continuing to run ads claiming the endorsement of several Montana newspapers, including the Billings Gazette and the Missoulian.
Both papers teamed up in supporting the Republican, praising him little more than a week ago. On Thursday, however, they attempted to backpeddle by withdrawing their earlier endorsement.
"Greg Gianforte doesn't deserve to be in Congress after being charged with assault following his violent attack on a journalist," said Tyler Law of the DCCC.
"But if Gianforte lacks the decency to drop out of the race, the very least he can do is to stop lying to Montana voters by claiming to be endorsed by the state's leading newspapers. He should take these ads down immediately and apologize to Montana voters for this brazen deception."
Contact reporter Martin Kidston at info@missoulacurrent.com