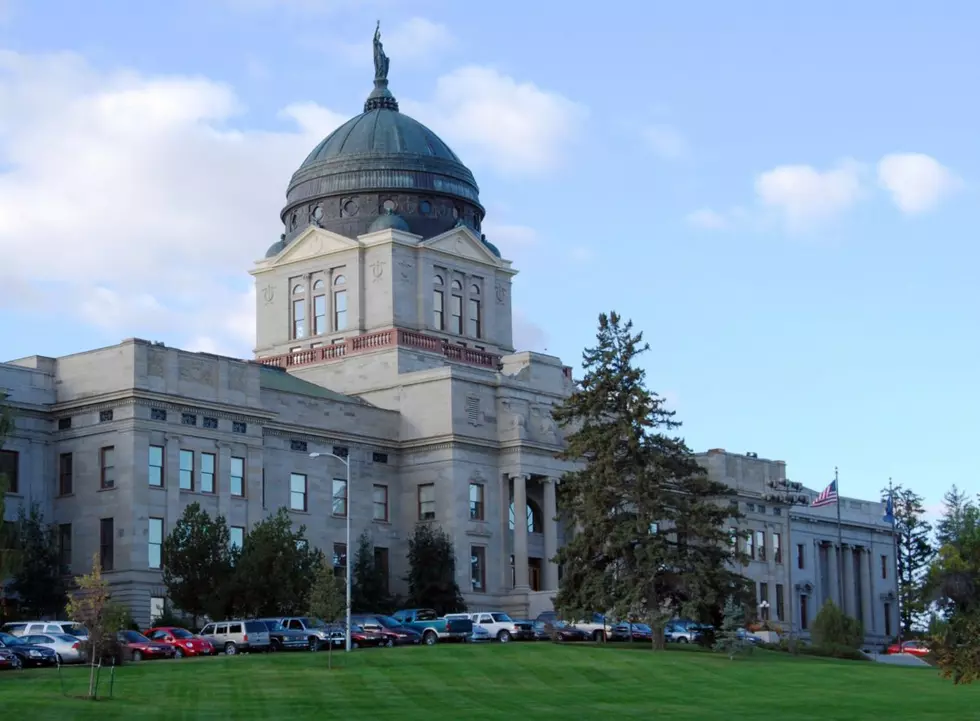 Montana Legislature Week 16: Billions in spending, campaign finance, health-care transparency
By Michael Siebert, Cole Grant, Freddy Monares/UM Community News Service
HELENA - It's been a long and arduous journey, but the $10.3 billion Montana state budget is now on its way to Democratic Governor Steve Bullock's desk.
On Friday, the Republican-majority House of Representatives passed Senate amendments to the budget 58-41.
Republican Rep. Ballance of Hamilton chairs the House Appropriations Committee, and is sponsoring House Bill 2. She said the budget cuts as deeply as it could without impacting essential services like education, healthcare and corrections.
"Now some say we didn't spend enough, others are saying we didn't cut enough," Ballance said.
Governor Bullock says he thinks there's been constructive conversations between both Democrats and Republicans about how to make a budget that funds essential services, doesn't spend more than it brings in, "And leaves me with a degree of flexibility so I'm not picking up the pieces and calling them back into session."
Controversial bill raising cap on campaign money passes
By Cole Grant/UM Legislative News Service
The Montana House has passed a controversial bill that could raise campaign contribution limits last week.
Senate Bill 368, introduced by Sen. Tom Richmond, R-Billings, would make several significant changes to campaign practice law. The bill increases maximum allowable donations from both individuals and political action committees. It also places the office of the Commissioner of Political Practices under the jurisdiction of the state Attorney General, and requires the office to give candidates who have been found in violation of laws time to correct their mistakes.
"We take an oath to uphold the constitution," said Rep. Theresa Manzella, R-Hamilton, who carried the bill in the House. "This bill fixes two things that are out of compliance with our state and our federal constitution."
District Judge Charles Lovell struck down Montana's contribution limits in May of last year due to the federal Supreme Court's ruling that corporations are protected under the First Amendment. Manzella said Montana's contribution limits are unconstitutionally low because of this, and that the legislature should raise them accordingly. Montana's contribution limits are currently being challenged in a federal appeals court case making a similar argument.
Democrats strongly opposed the bill when it was first heard last Wednesday.
"We should be thinking about how this is going to affect the voters and how this is going to affect our democracy as a whole," said Rep. Bryce Bennett, D-Missoula.
Rep. Virginia Court, D-Billings, said raising contribution limits would hinder lower-income candidates, and would allow for more interference from special interest groups in elections.
"Contribution limits are really one of the last tools that we have to keep in Montana our elections corruption free," Court said.
Some Republicans disagreed, arguing Montana has the lowest contribution limits in the country, and that this inhibits fair elections.
"If you want fair campaigns, if you want to be on a level playing field, we need to pass this bill," said Rep. Forrest Mandeville, R-Columbus.
SB 368 initially failed the House on a 50-50 vote, but Rep. Manzella moved to have it reconsidered the following day. The bill then passed the House on a vote of 54-46.
House passes statewide capital infrastructure bill
By Michael Siebert/UM Legislative News Service
The House gave final approval Friday to amendments on a bill that would appropriate roughly $157 million for capital projects with state special revenue funds, grants and donations.
The Senate passed House Bill 5 last week, but amended it to allow authority money to fund three more projects, including a veterans' home in Butte. Authority money is grants and donations the Legislature needs to approve for spending.
The bill will now go to Gov. Steve Bullock.
This was one of several bills this session dealing with infrastructure, which has been a goal of both parties to fund. Gov. Steve Bullock has also pressed the Legislature the whole session to get a bill funding construction projects across the state to his desk.
"House Bill 5 was amended in the Senate. I think they became a little concerned that we weren't moving fast enough on bonding," said Rep. Jim Keane, D-Butte, who is the sponsor of the bill.  
Bonding, which is essentially borrowing, has also been an issue the parties have yet to come to an agreement on. Since day one of the legislative session, Republicans have said that just like a family's budget, the state needs to live within its means and not borrow any money.
House Bill 5 does not use any general fund money, or borrow any. Rep. Mike Cuffe, R-Eureka, supported the bill.
"There are four columns: state, federal, authority and total," Cuffe said. "As you go across to the other pages, some had questions there, the things that (Rep. Keane) referred to are covered in authority."
Rep. Rae Peppers, D-Lame Deer, supported the bill during debate in the House and is a member of the long-range planning committee that heard testimony on all the projects.
"In particularly the veterans, I've been here three sessions and every session they have come in and asked for this, and they are more than deserving," Peppers said.
Health care transparency bill passes House
By Freddy Monares/UM Legislative News Service
As lawmakers attempt to help drive down Montana's health care costs, the full Legislature has passed a bill that would increase pricing transparency for medical procedures.
Senate Bill 362, introduced by Sen. Ed Buttrey, R-Great Falls, would require providers to list prices for procedures, as well as maintain a "transparency tool" that would allow consumers to compare prices throughout the state.
Buttrey said the bill would help encourage competition between providers, a market-based approach.
"We have to lower the cost of care at the providers," Buttrey said. "Without competition I don't really know how you'd do that."
SB 362 initially provided a monetary incentive for patients who chose to shop for health care around the state. The Senate removed that from the bill after backlash from insurance companies, who said it would only incentivize patients to seek out lower quality health care.
The bill was carried in the House by Rep. Rob Cook, R-Conrad.
The original bill also required providers to warn patients if the cost would increase should they choose a service from an out-of-network provider. Rep. Kathy Kelker, D-Billings, introduced an amendment that places that burden on insurance companies instead. The amendment ultimately passed 79-21.
"Health-care providers … probably have no idea who is out of network and who is in network under certain insurance policies," Kelker said.
The bill passed on a vote of 88-11. The Senate agreed with the House's amendments 42-8 and sent the bill to the governor.
Michael Siebert, Freddy Monares and Cole Grant are reporters with the UM Community and Legislative News Services, a partnership of the University of Montana School of Journalism,  the Montana Newspaper Association, the Montana Broadcasters Association and the Greater Montana Foundation.