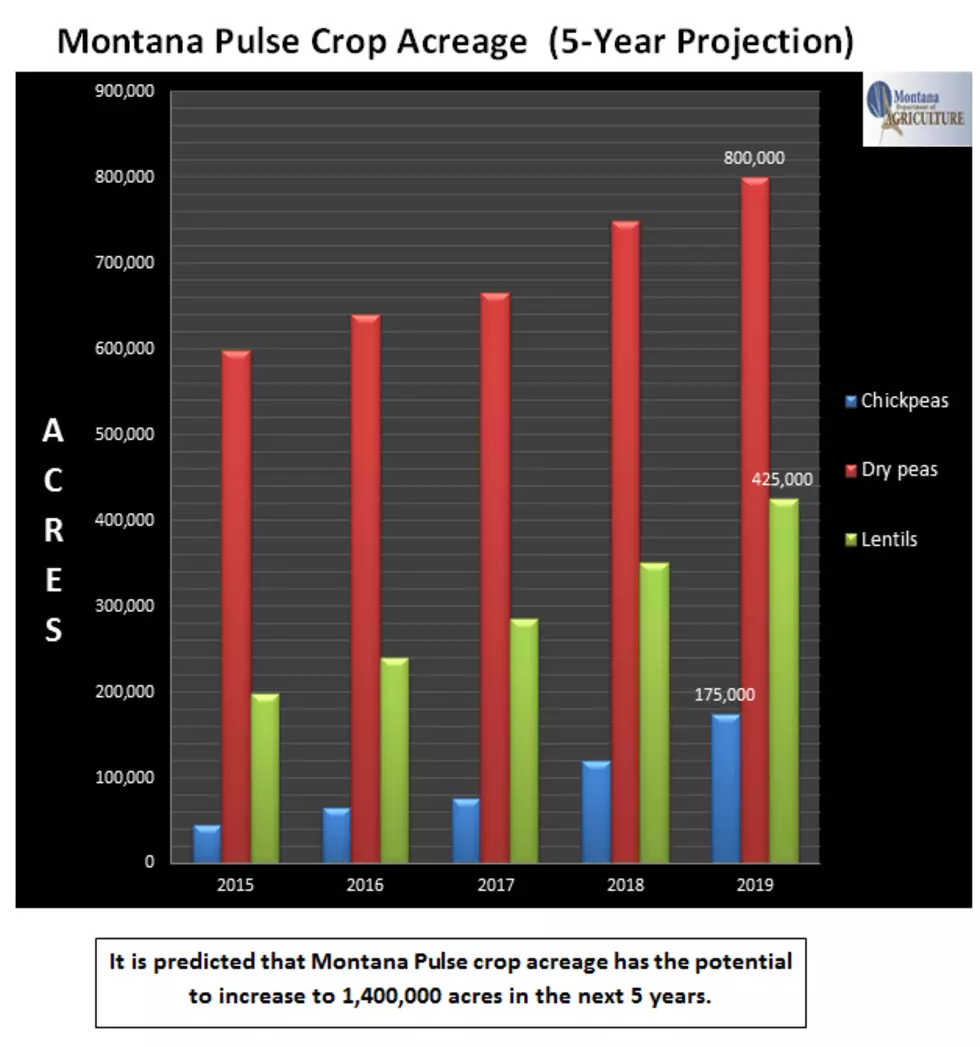 Bill creates committee to research, promote pulse crops
By Freddy Monares/UM Legislative News Service
HELENA - Lawmakers are hoping to better understand pulse crops, like lentils, peas and chickpeas, with a bill that would create the Montana Pulse Crop Committee, and has gained wide support at the Legislature.
Senate Bill 285  would draw funds from an assessment on pulse crops sold in the state of at least one percent, but no more than two percent. Those funds would be deposited in a state special revenue account and used by the committee for research and promotion.
The bill passed the Senate in March on a 48-1 vote, and passed a preliminary vote of 99-1 in the House Monday. It needs one final vote before being sent to Gov. Steve Bullock.
"Farmers can raise anything, but they have to be able to sell it - and that's what this committee will do," said Mike Lang, R-Malta, who's carrying the bill.
During a hearing on the bill Tuesday, Rep. Jim Keane, D-Butte, asked if money would be used to pay for trips to foreign countries.
Lang said that's a possibility, but money would be budgeted for research and, as for the excess, "That money would be set aside in case you have a crop failure, so that you can do long-term research."
The bill would also make it so that Gov. Bullock would appoint two members from an eastern district, one member from a western district and two at-large members from either district.
During debate in the House, Rep. Andrea Olsen, D-Missoula, was the only "no" vote on the bill. She took issue with the makeup of the committee.
"I would like to think it's more fair for us to actually extend the membership on this board more evenly distributed," Olsen said.
Olsen proposed an amendment to change the makeup to one member from western, central and eastern Montana, and still keep the two at-large members from either district. The amendment failed on a 39-61 vote.
Freddy Monares is a reporter with the UM Legislative News Service, a partnership of the University of Montana School of Journalism, the Montana Broadcasters Association and the Greater Montana Foundation.