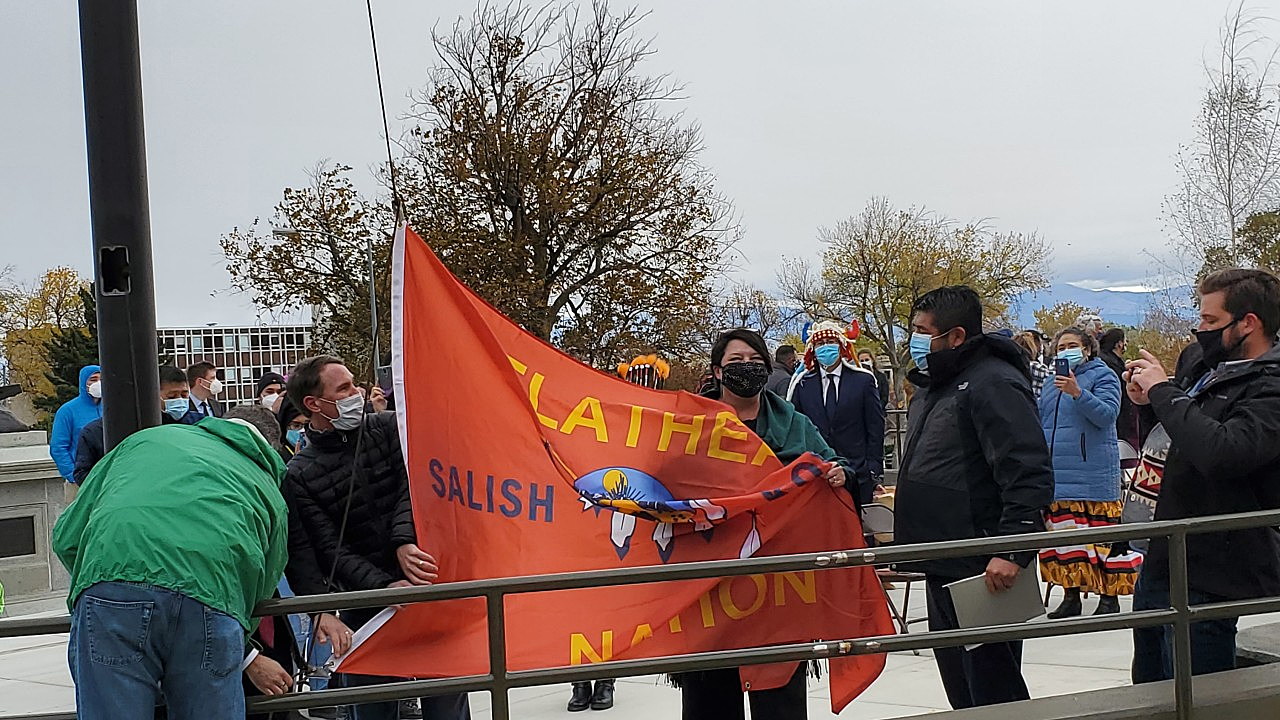 (KPAX) Members of the eight tribal nations in Montana met in front of the State Capitol Wednesday afternoon for a permanent flag raising on the newly constructed Tribal Flag Plaza.
The plaza was approved with strong bipartisan support from the 2019 Montana State Legislature with the passage of H-B 524.
One member of the Blackfeet Tribe is proud to share the moment with his son.
"It's very hopeful for my son who sang with me today," says Patrick Armstrong. "To actually have him bear witness to something like this and to be involved with it, you know, it takes his mind off things, but it also pushes him to tomorrow, to a better future."
Governor Steve Bullock and Lieutenant Governor Mike Cooney spent the day meeting all eight tribal nations individually for a brief 'thank you' of government-to-government relations.