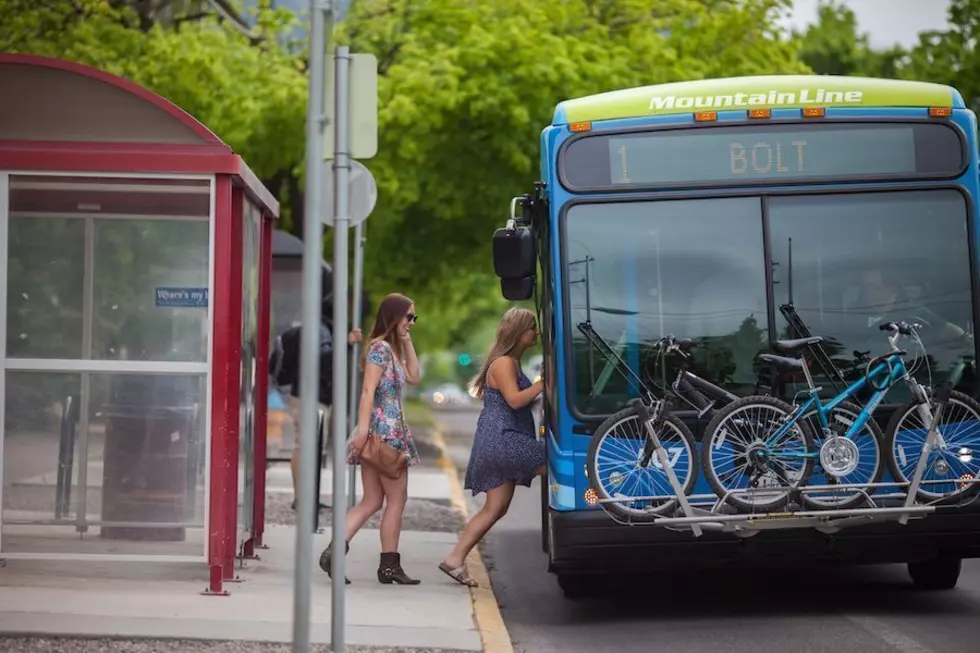 Mountain Line to Keep Momentum in 2016
Mountain Line set new passenger records in 2015, with nearly 300,000 additional rides.
MISSOULA CURRENT
When Bill Pfeiffer joined the Missoula Urban Transportation District as Mountain Line's new community outreach coordinator, zero fare service was seven months old, but the agency had already smashed its passenger records.
That monument didn't slow as 2015 ran its course.
"We're closing out the first year of zero fare and it's been incredible," said Pfeiffer. "Anything we can do to get more people riding the bus is a great thing. It's an exciting time to be at Mountain Line."
Last year, more than 300,000 people caught a ride on the blue buses, marking a 38-percent increase over the previous year. Mountain Line also set a series of milestones in 2015, including 100,000 monthly passengers for all but two months.
By July, it had already offered 1 million rides – the most in the agency's history.
"When we decided to implement zero fare, our goal was 400,000 and 45 percent over three years," said Pfeiffer. "To see most of that growth already in the first year is really incredible."
Pfeiffer, a self-described "stressed out driver," replaced Topher Williams as Mountain Line's community outreach coordinator last year.
He attended law school but opted not to pursue a career as a lawyer. Since leaving law school, Pfeiffer has focused his attention on the non-profit industry.
"It's important to me to feel like I have a purpose that's helping the world," he said. "I really like working at Mountain Line. It's a big happy family and a really cool community organization."
This coming year, Mountain Line plans to grow its 14 community partners and play a larger role in the city's planning efforts, including those taking place along the Brooks Street corridor.
Southgate Mall is moving forward with the first phase of a $70 million redevelopment project, including a new movie theater and market. Housing is expected to land on vacant property south of the mall in the near future.
With Midtown primed for new infill and development, Mountain Line would like to launch 15-minute Bolt! service along the Brooks Street corridor. But that will depend on efficiency, Pfeiffer said, and good planning.
"We're trying to make sure we're present at any kind of planning meeting so transit is thought of early in the process," said Pfeiffer. "It's often a secondary thought. After the fact, it's really tough for us to change a whole bus route to service something."