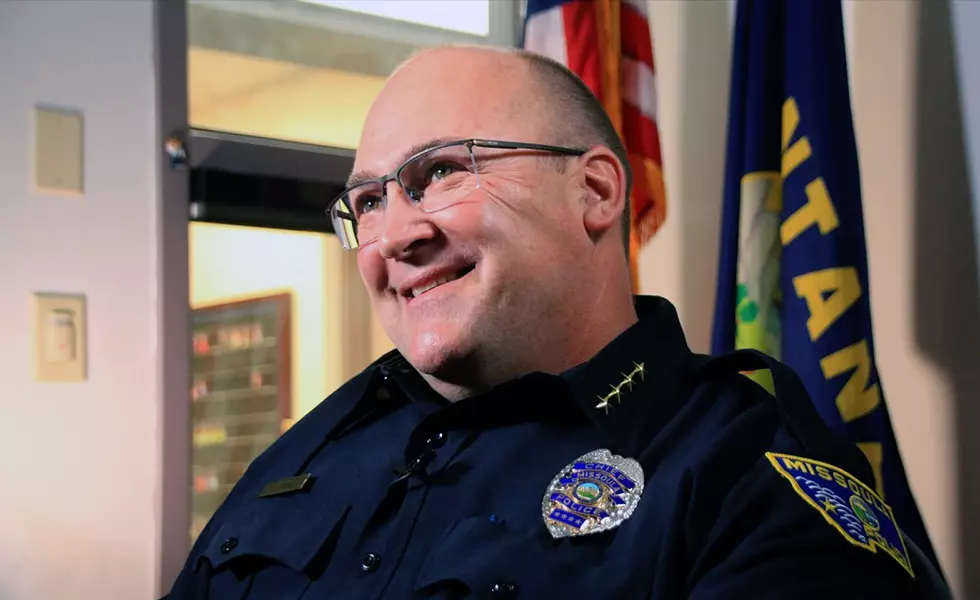 MPD: Victim of police shooting was armed with knife, charged officers
Missoula Police Chief Jaeson White. (Photo courtesy of the City of Missoula)
(KPAX) Missoula Police Chief Jaeson White addressed questions on Thursday regarding a recent fatal shooting incident involving an MPD officer.
White said that on Saturday, Nov. 7, at around 5:30 p.m., MPD was dispatched to a call that Jesse Kale Brown was actively assaulting two victims and also had a knife. When police arrived at the front door of the residence off the 2300 block of Sherwood Lane, Brown immediately confronted officers still wielding a knife.
After ordering Brown to drop his knife multiple times, Brown threw a chair at officers and then advanced towards the officer in an aggressive manner. Officers attempted to subdue Brown with a taser but those efforts failed, something White said MPD is reviewing.
"No use of force is one-hundred percent guaranteed, so when you are in a dynamic and critical incident, things don't always work right. We will be looking into this once we have all of the information regarding why the taser didn't work," White commented.
When the taser failed to stop Brown, one of the responding officers fired his gun four times at Brown.
MPD could not specify how many of the shots struck Brown or where due to the current Montana Department of Criminal Investigations (DCI) investigation into the shooting.
Officers attempted to perform life-saving measures but Brown died on the scene.
White said the officer who shot Brown has never been the recipient of any disciplinary actions or complaints and has never fired his weapon in a manner such as this.
"The officer involved in this incident has five-and-a-half years of law enforcement experience the officer has never been the recipient of any disciplinary actions or citizens complaints," White said about the officer.
"In his time with the Missoula Police Department, the officer has received compliments from the public for his professionalism and has been awarded a lifesaving award," he added.
White also says that the officer is on administrative leave as per standard department procedure.
A new mobile crisis unit that starts next week most likely would not have responded to the incident immediately but could have at some point, according to White.
"This call to service was not somebody in crisis. The call to service that went to 911 was for an active partner family member assault. So, this is not a call that would have gone straight to the mobile crisis intervention team," Chief White explained.
"If officers were able to get to the scene and render it safe and determine that there was someone in crisis who needed assistance then officer have the ability to call the mobile crisis team in to provide assistance and take over when necessary when there is not an ongoing public safety threat to people on the scene," he added.
DCI is currently investigating the matter at the behest of White and is reviewing bodycam footage of the incident. DCI said there is no estimated timeline for the current investigation.