Harmon's Histories: Russell Street Bridge began as a 'bridge to nowhere'
Missoula's Russell Street Bridge just opened its new eastern span, allowing crews to begin construction of the western stretch. It's a huge, multi-year $29 million project that will change local traffic patterns and business development for years to come.
To appreciate all of this, let's go back in time.
It's June 5, 1908. Both the Clark Fork and Bla
ckfoot rivers are out of their banks. The Higgins Avenue Bridge collapses. Two days later, the entire south span of the bridge is washed away, cutting off downtown Missoula from south-side homes and businesses.
A short time, later the "County Bridge" at California Street opens to traffic and serves as the north-south crossing until plans can be made to replace the Higgins bridge.
The "County Bridge" (known these days as the California Street Bridge) remained in service for nearly 50 years, until October 8, 1957.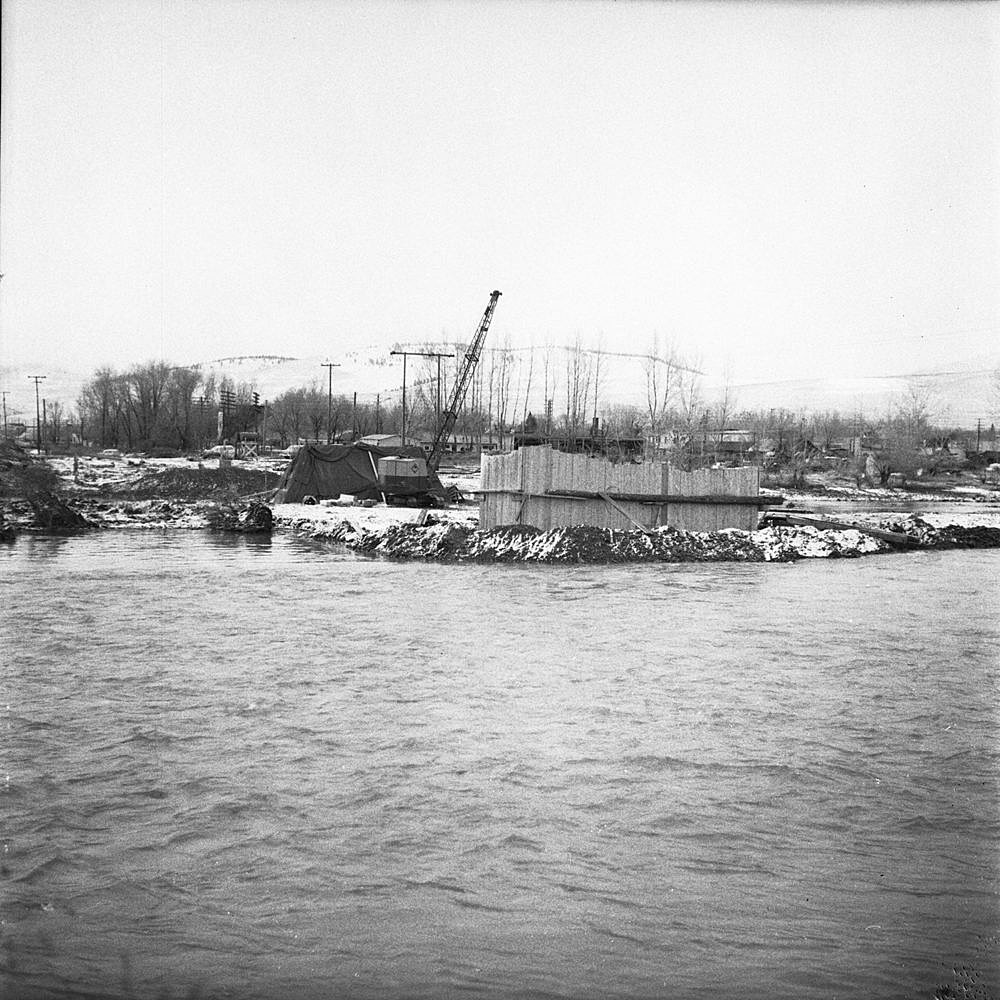 That's when Missoula's shiny new replacement span (the current Russell Street Bridge) opened to traffic. County Commission Chairman R. G. Ostergren cut the ribbon as the Missoula County High School band played.
The official name of the new bridge was "Lincoln-Russell," reflecting the fact that it connected Lincoln Street on the north to Russell Street on the south side of the Clark Fork River. Eventually, the roadway just became Russell.
But it was a bridge "to nowhere."
South of the new crossing, the road was only paved for a block, then turned to gravel and abruptly ended at the Milwaukee railroad tracks.
Beyond that point, wrote Missoulian reporter/photographer Stan Healy, "It peters out altogether, after going for a little ways as a trail. A ditch finally cuts off the trail, and if you want to get to 3rd from 2nd, you'll have to swim the ditch."
Of course, it wasn't designed to be a bridge to nowhere. It's just that the bridge work was completed well in advance of the planned improvements on Russell Street.
The span was financed solely by the county (voters overwhelmingly approved a bond issue of $275,000 in 1956) and the county commissioners wanted taxpayers to be able to use it, straight away.
At the time, Russell Street only existed between South 3rd and South 7th streets. It wasn't until the summer of 1958 that bids were solicited to finish the road between the bridge and 3rd Street, and even longer before the section from 3rd to Mount would be addressed.
Until then, motorists had to detour over to California Street in order to head south.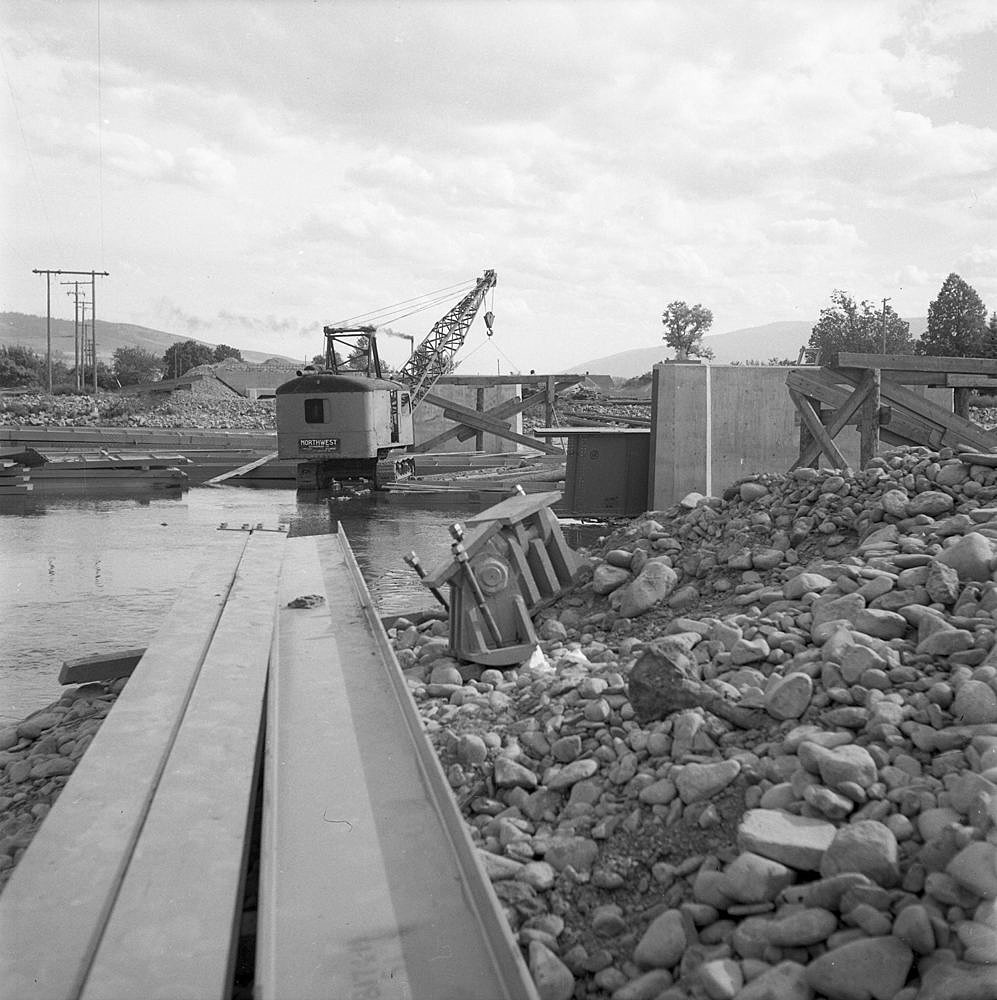 In July 1958, the asphalt approaches to the bridge were laid down. County surveyor Vern Peterson told reporters the contractor had to wait about a year to do the work to allow the roadway to settle. Otherwise the pavement "might have been damaged in the settling process."
Later, contracts were let for cutting the road through to 3rd street and dealing with the Milwaukee railroad crossing. Eventually, work began on sections of Russell Street farther south, but that had its challenges, too.
Reporter Healy noted: "Russell Street winds quite a bit after it gets into the Daly-Lows-Knowles additions area. … Sometimes it is difficult to find Russell Street in this section."
Today, Russell Street is far from "a road to nowhere." It's become a major north-south traffic route in Missoula, deserving of a fine new bridge. Perhaps knowing its past – its evolution – will make the construction delays more appreciated.
Jim Harmon is a longtime Missoula news broadcaster, now retired, who writes a weekly history column for Missoula Current. You can contact Jim at harmonshistories@gmail.com.