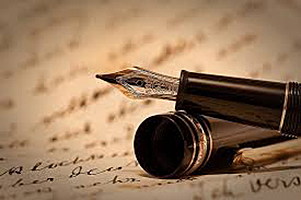 Many of us are mourning the recent and tragic loss of John Prine, among the musical casualties of the coronavirus. I don't know Mr. Prine's music well, but I can tell from the many Instagram posts of my favorite modern singer-songwriters (Shovels and Rope, Waxahatchee, Mandolin Orange, Jim James, Wilco, etc…) that he was esteemed in the music community.
Here is a video of "In spite of ourselves," his duet with Iris Dement. Amy and I saw Ms. Dement perform the song several years ago in Missoula. We liked it.
With all due respect to Mr. Prine, I can't get over the many great songs of Adam Schlesinger, who passed away in New York on April 1 at age 52 (also due to the coronavirus). Schlesinger was a founding member of Fountains of Wayne, including this witty song about a horrible job, "Hey Julie."
While Mr. Prine was greatly appreciated in the singer-songwriter crowd, Adam Schlesinger seems to have been lost in the shuffle between the genres of folk and pop-punk, possibly due to his many contributions to television and movie soundtracks, such as the song, "Settle for Me," that he produced with his collaborators for My Crazy Ex-Girlfriend.
In addition to more than 150 songs for that show over the years, Schlesinger also wrote songs for many other shows (e.g., Dana Carvey Show, Saturday Night Live, Howard Stern, and Crank Yankers). He wrote memorable songs for the grammy-award winning special A Colbert Christmas, including "There are Much Worse Things to Believe in." Evan Lattanzi on YouTube comments, "this is deadass the best Christmas song [sic]."
Schlesinger also wrote amazing music for movies, including two of my favorites over the years. His headlining song for Music and Lyrics establishes the denouement of the movie, propelling the viewer to the finale. His contributions to Tom Hanks' movie, That Thing You Do, earned him an oscar nomination for best song in a motion picture. The cast of "That Thing You Do" reunited to perform some of Schlesinger's songs on April 17.
Mr. Schlesinger graduated in 1989 from Williams College in western Massachusetts with his close friend, Chris Collingwood. After graduation, Schlesinger and Collingwood eventually formed Fountains of Wayne which produced many albums of moderate success. While bands like Wilco, R.E.M., the Strokes, Weezer, among others, went on to MTV fame, Fountains of Wayne (FOW) was "lost in the middle", as they so eloquently wrote in their fun song about dolphins, "Sink to the Bottom."
I very much enjoyed their music and listened to all of their albums as they were delivered over the late 1990s and 2000s. While not as highly touted as some of their other records, I recommend listening to their 2011 album Sky Full of Holes. Collingwood called it their Abbey Road. I am not sure it is that good, but the album ranked #16 on the UK indie charts, as well as #6 on U.S Rock albums.
The song Cemetery guns is about the death of an American soldier from Elizabeth, New Jersey, in the Iraq war. Elizabeth is near where Schlesinger and co-writer Collingwood grew up in Montclair, N.J. Read the lyrics on Pandora or google…pretty good stuff. While Cemetery Guns stands out due to its contemporary poignancy, I would argue that many other songs on Sky Full of Holes are as good or better.
The somber tone of "Cemetery Guns" is not typical of Schlesinger's music, which is more comfortable in a utopian view of society. As in "Sink to the Bottom," where the band plays with dolphins, Schlesinger focused his songs mostly on hope and wonder of the world.
Given that he grew up in northern New Jersey, the fact that most of his songs are kind of harmless fun is a testament to his and FOW's optimistic point of view. I've known a lot of people from New Jersey and they seem to really like it, for what it's worth. Mr. Schlesinger wrote songs about highways in Long Island ("Utopia Parkway") and suburban moms (Stacy's Mom).
I totally understand the band's resentment of that song as their only top-40 hit. But, given that it is an ode to Ric Ocasek of the Cars, it is perfect…note the license plate of the car in the early scenes of the video "I love ric". Even one of the child actors in the opening sequence resembles a 13-year-old Ocasek. Ocasek himself thought that the opening of the song was a sample from the Cars' "Just what I needed." FOW also wrote songs tattoos at Coney Island (red dragon tattoo), and karate-loving, brownie-throwing hippies  (go, hippie).
Regrettably, I never saw Fountains of Wayne in concert. but then again I would never characterize FOW as a concert band. Given of the lyrics to the tattoo song, including lines like "Please stop pretending I've never been born, now I look a little more like that guy from Korn," I would imagine that they hated the proto-typical rock touring bands. But, perhaps FOW regrets not following their lead in touring more. Look at Dave Matthews Band now compared to Fountains of Wayne. What if?
This Rolling Stone interview with Chris Collingwood, after Schlesinger's death, is a great testament to Schlesinger's life. I like that Collingwood thought the song Stacy's Mom sucked, because it is ridiculous when compared to others written by Schlesinger, such as "Denise", an ode to Weezer. Watch and listen to that song, first, then listen to this song by the Hives "Hate to say I told you so."… I am pretty sure that the Hives stole Denise's opening for their song.
I like the Hives' version better and Schlesinger likely was flattered by the imitation, just as Ocasek was flattered by FOW's imitation in Stacy's Mom. I am not sure who movie soundtrack and television show producers are going to turn to now that Schlesinger has passed, but perhaps Caroline Rose can pick up the slack. Her song, "Bikini,"  exhudes the same pop-punk angst as Schlesinger's best.
I mourn Schlesinger's death more than Prine's for a lot reasons. Mostly it is because I like his music more than Prine's, but it is also because Schlesinger and I shared a similar life history: he was my age, grew up back east, attended a waspy eastern college, and was the father of two college-age kids.
I am always saddened more by the death of a contemporary, such as Schlesinger or Scott Hutchison (Frightened Rabbit), than of an elder statesman like Mr. Prine or Ocasek. I only hope that Schlesinger finds Hutchison and Prine to make a song with Ocasek or Joe Strummer in the ever after. Perhaps they could all get together and do Strummer's cover of Bob Marley's awesome Redemption Song.
I will leave this letter on a positive note, while you listen to another one of Fountain of Wayne's best songs, Valley Winter Song, which exemplifies Schlesinger's hopeful view of the world.
And late December
Can drag a man down
You feel it deep in your gut
Short days and afternoons spent puttering around
In a dark house with the windows painted shut
Remember New York
Staring outside
As reckless winter made its way
From Staten Island to the Upper West Side
Whiting out our streets along the way
And the snow is coming down
On our New England town
And it's been falling all day long
What else is new
What can I do
But sing this valley winter song
I wrote for you
Professor Doug MacDonald is the chair of the Anthropology Department at the University of Montana.