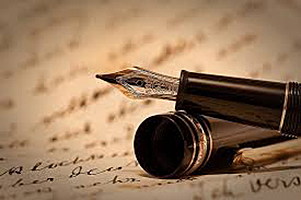 I am disappointed to see that the avoidance and misinformation of MT judges was given full voice in your recent article (Montana judges respond to ACLU lawsuit for release of more inmates), while the views of the ACLU and Disability Rights MT were not included.
I represent neither of those groups, but I am a member of Rent Strike Missoula, an organization whose list of demands includes the release of all non-violent, non-sexual offenders in the state. Our group was formed partly as a response to the willful ignorance of state leadership where the human rights of inmates are concerned, and with the expectation that their lives would be considered expendable in the space of this crisis.
I wish that we were wrong in that expectation, but the actions and statements of the court show the need for watchdog action from our communities if we wish to protect the most vulnerable and retain our claim to any dignity.
Many of the arguments in the article are ridiculous. The most obvious is the assertion by the judges that having individual cells guarantees self-isolation. Anyone who has ever seen a picture of a jail knows that this is absurd—these are open-air buildings with incredibly clear pathways for contaminants, airborne and otherwise.
We worry about contamination in hospitals and ships for many of the same reasons, and they have better washing facilities and sanitation protocols than the ad-hoc policies adopted for jails. This claim is an insult to our intelligence.
Additionally, if it weren't so infuriating, I would laugh at the idea that the state has done something productive by releasing just two of the 103 non-violent, non-sexual offenders it reviewed. I suppose I would feel comforted by that if I did not have recourse to basic math. I realize that it would be easier for these judges to maintain their variety of integrity if the rest of the population was stupid, but we are not, and I am aware of a growing number of people who are not impressed by the abstract, outdated, and clunky model of locking people up as the only means to justice.
The juxtaposition of safety and chaos is confusing and meaningless when we're talking about the effects of the prison system (which we should always remember is a lucrative industry) on our communities in general and is especially distasteful when we're experiencing a global pandemic.
We have a population in our jails and prisons that have been locked away from society due to crimes often attributed to poverty and addiction, their vulnerability exacerbated by the removal of visitations due to Covid-19. Do we continue to disavow these people because the state says that they are not wholly entitled to their rights? Or are we smarter and better than that?
Let's think for ourselves and call for the release of these prisoners, which is what the courts have been told to accomplish in the first place.