Letters: Cooney is the right choice to lead Montana as governor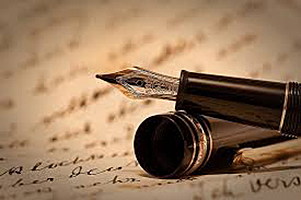 As Montanans from all across the Big Sky State, we know what is at stake in this election. Only one candidate for governor is a proven champion for Montana: Mike Cooney.
Born and raised in Butte, Cooney understands the challenges facing working families and will continue to protect working men and women's right to organize for fair wages and safe working conditions.
Recognizing that a good education leads to economic security, Cooney is a tireless advocate for public education and vocational training.
He helped bring health insurance to over 90,000 Montanans (including 12,000 children), while fighting to keep our rural hospitals running. As a legislator and as lieutenant governor, Mike Cooney worked to keep public lands in public hands, ensuring every Montanan has access to our state's natural heritage.
As governor, Cooney will continue to protect our public assets—like our lands and schools—from privatization, while supporting equal protection under the law and working for better paying jobs for all Montanans.
Mike Cooney is the only candidate who has the experience necessary to govern our state well. Please join us in voting for Mike Cooney for governor of Montana!
Adrienne Jarrett
Allison Smith Estelle
Amorette Allison
Amy Sowers
Amy Weels
Andrea Albery
Andrea Merrill-Maker
Andy Boyd
Anita Moon
Ann Danzer
Ann Waickman
Annabelle Villaraza Blade
Anne Sawyer Harris
Annie Cannata
Annie Dorshort Tague
Annie Shea
Arlyne Richert
Arnold & Lola Hanson
Barbara Watson
Bobbi Conrady
Cara Wilder
Carol Muir
Cassandra Mitchell
Cathi Hill Burgoyne
Cathie Olney Lang
Cathy Tutty
Catriona Janet Simms
Charles B. Miller
Connie Rudolph Ostrovsky
Daisy Sherman
Dana Morgan
Daniel Ryan
Darlene Sullivan
Darlene Binkoski
David Brewer
David Lehnherr
David Neil Oien
DeAndria Gutzmer
Deb Christensen
Deb Roberts Christensen
Debbie Momot Brown
Deborah Sampson Lewis
Deborah Talbot Frandsen
Debra Acebedo
Dennis Merrill Taylor
Diane L. Magone
Diane Trishe Evans
Dr. Margaret Bortko
Duran Caferro
Dwight Welch
Elin Hert
Ernie & Susan Meador
Fred Angel
Freda Wilkinson
George Jackson
Gerre Maillet
Heather McCulloch DeMarois
Heidi Kestrel
Jack & Mary Dykstra
Jamie Doggett
Jane Tremper East
Janet Rivera
Jean Wilkerson Woessner
Jeanne Forrester
Jeanne Korn
Jeanne Offerdahl
Jeannie Gracey
Jenna Caplette
Jennifer Craig Howe
Jennifer Robichard Shanks
Jessica Wilkerson
Jill Deppel
Joan Sanders
Jocelyn Franz Siler
Joelle Johnson
Judith Firehammer
Judy Frey
Julie K. Betts
Julie Quonemoen
June Doolittle
June Ellestad
Karen Olsen
Karen Renne
Karin Schalm
Katherine Hausrath
Kathleen Johnson
Kathleen Zeeck
Katie Vaughan
Katja Elias
Katy Osterloth
Kay Foster
Kaye Suzuki
Kendra Langford Shaw
Kerrie Ghenie
Kev Hamm
Kevin Canty
Kierstin Schmitt
Kierstin Schmitt
Kim Destiche
Kim R. Smarsh
Kimberly Kradolfer
Laura Ferguson
Lauren Cardneaux
Laurie Mohoney
Lei-Anna Bertelsen
Linda Corn
Linda Healow
Linda S. Buckingham
Lisa Addington
Lisa Heil
Liz Loveland
Lois A. Fitzpatrick
Lori Fay
Lory Morrow
M.K. Bogumile
Maggie Anderson
Marcia Armstrong
Marcia Brown
Marily M. Harwood
Mark Ibsen
Mary Ahmann Hibbard
Mary Bertagnolli
Mary Burnham Alhe
Mary Fahnestock-Thomas
Mary Morris
Meg Lowney-Bristol
Melissa Kaiser Synness
Merry Ann Peters
Mike & Gloria Edwards
Mike Jetty
Missy Newville Erickson
Molly McCabe
Monica Paoli
Nadine Neighbor
Nan Bovington
Nancy Kaumeyer
Nancy Seldin
Nancy Zadick
Niki Robinson
Novelene Martin
Pam White Nelson
Patsy Smith Buck
Patty Ferrington
Paula Salter
Peggy Probasco
Peter Fontana
Phyllis and Allen Lefohn
PL Dean
Priscilla Bode
Rebecca Norton
Rebecca Sandfel
Rhonda Shumway
Rita Pickering
Rita Rasmussen
Rob & Rita Wells
Robert Hawks
Robert Morgan
Roberta Crane
Roger Herrington
Rosemary Semmens
Rosie Ferguson
Roxy Burley
Ruth Sana
Ruth Sann
Sara Epp
Sara Walsh
Sarah Cooper
Sarah Reynolds Johnson
Saxon Holbrook
Sharon Aldredge
Shirley Juhl
Stephanie Tubbs
Sue Baker Hall
Sue Wirtala Solomon
Susan Bailey Anderson
Susan Carstensen
Susan Duncan
Susan M. (Elli) Elliot
Susan Gobbs
Susan Near
Susan Springer Butler
Suzanne J. Artley
Teresa and Perry Miller
Terry Lynn Minow
Traci Cully Duffin
Tracy Vivar
Trishia DeGroot Peterman
Uma Costanza
Vicki Knapp Hughes
Vickie Huerta
Victoria Scott