With their thoughts on the future of Missoula's trails and open space, Brian Williams and Ingrid Lovitt considered the valley's changing conditions and emerging trends.
Population growth, a shift in climate and an increasingly crowded trail system, among other concerns, have brought new appreciation to the city's past efforts to plan ahead and conserve prized cornerstones of the valley as open space.
"People get so much identity from open space, whether they realize it or not," said Lovitt. "People in Montana don't tout our structures and our fabulous interchanges and highways. It's very much about the types of open space here. Ultimately, it's important to me that Missoula looks and feels like an outdoor town."
Williams and Lovitt joined dozens of other Missoula residents this week at an open house to provide input as local experts draft a new master plan detailing the future of open space, trails and parks across the Missoula Valley.
With stations set about the room and questionnaires in hand, residents like Williams and Lovitt offered their vision for the region's future, and what they'd like to see included in the planning process. Most agreed that Missoula will continue to grow, and open space is key in maintaining the city's quality of life.
"The reason we're seeing this growth is because people want to be here," said Williams. "We have open space and easy access to it, and that feeling you can still get lost from your doorstep."
Set for release this spring, the new draft will replace the 2004 parks and recreation plan for the greater Missoula area, along with the open space plan first adopted in 1995 and updated in 2006.
While the old plans aren't necessarily outdated, changing conditions and emerging trends have prompted city and county officials to revisit the community's goals as the population grows and pressure on established parks, trails and open space increases.
"We've had a lot of population growth, a lot of development, a recession, new ecological factors, and we know more about how the climate impacts our weather in the summer," said Elizabeth Erickson, an open space acquisition attorney with the city's Department of Parks and Recreation.
"Open space is at the heart of what makes Missoula, Missoula," she added. "It's the character that many love about our place here."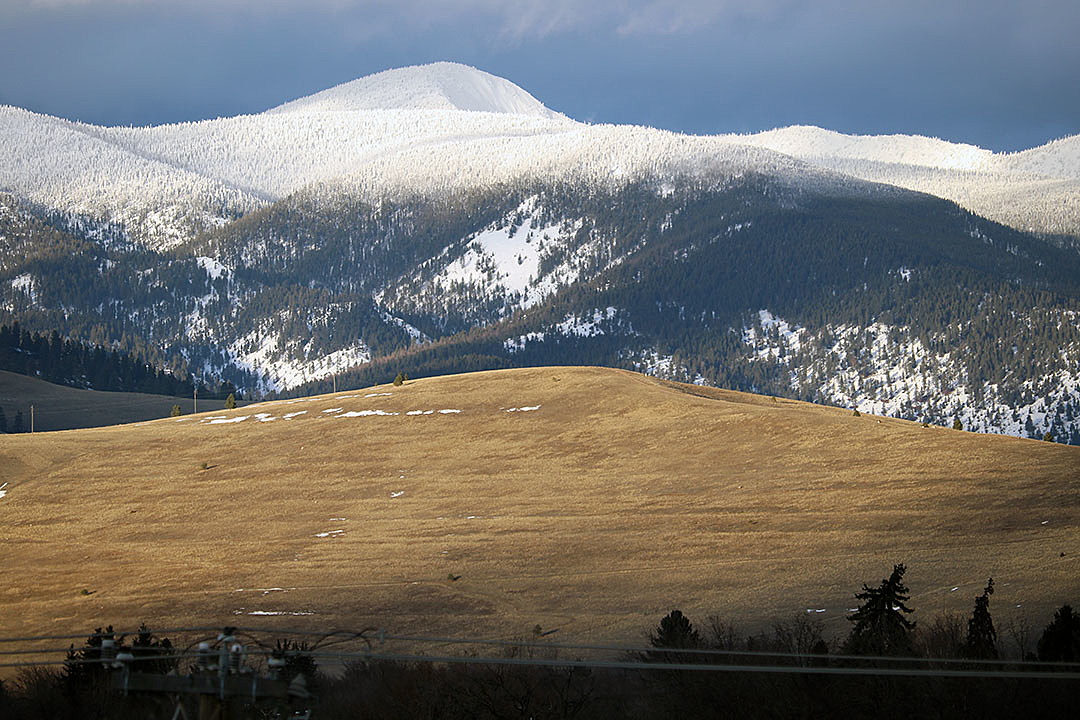 Donna Gaukler, director of the Parks and Recreation, said the community input gathered this month will help shape the draft of the Parks, Recreation, Open Space and Trails plan set for release in March.
As the process evolves, it will also decide future operating budgets and ways to fund what the community determines as its greatest needs. While much has been accomplished with the 2006 open space plan and its associated bond, the time has come to set a new course, Gaukler said.
"When I look at the trends, we've gone from growing outward to looking inward with our growth policy," she said. "We've adopted an energy conservation and climate change strategy. As a community, we're more aware of the importance of sustainability. So where where do we need the green space and how should it be preserved?"
The 2006 plan came with the passage of a $10 million bond, which has helped acquire open space in and around Missoula, including properties in the South Hills and agricultural land in the west valley.
But the bond is low on funding, and while Gaukler said the plan's rewrite remains in the early stages, talk of a new bond lingers as a legitimate opportunity as the community looks to the future and considers its needs.
"We're doing a planning process regardless of funding – funding on a continuum of nothing to a lot," Gaukler said. "It helps us think about what the community needs most rather than making those decisions based on what money is available. If we have a good solid plan, whether it's for a specific site or the whole valley in general, then citizens generally get behind that. It helps us all prioritize."
Missoula County voters first approved a $5 million open space bond in 1995, which purchased more than 3,300 acres during its 10-year life.
When that measure was approved, the county's population was listed at just 78,000 residents. Today, the city's population alone equals that amount, while the county's population has grown to 120,000 residents.
Facing continued growth, the city and county both have the opportunity to conserve several thousand acres on Mount Dean Stone – a project that carries similar values as Mount Sentinel and Mount Jumbo, both of which have been protected.
But conserving Dean Stone could run north of $1 million – funding that's no longer available in the 2006 open space bond.
"We've accomplished a lot with the 1995 and 2006 open space plans and their associated bonds," Gaukler said. "But I think it will change quite a bit on what people value most now, going forward, and how much more acquisition is opportunistic. Where are those opportunities and where are the most critical places?"
Whatever shape it takes and whatever priorities it sets, the new plan will also place greater emphasis on the maintenance of open space, Gaukler said. The issue has come up in recent years in meetings with the City Council, and as the use of open space and trails intensifies, maintenance will be key.
"As we update this plan, we need to look at how mitigation and restoration of those acquired lands, and the maintenance of them, fits in with acquiring additional lands," Gaukler said. "We're starting to feel that pressure a little bit in the community. We're doing pretty well and there's some other key things we need to do, but we need to make sure we maintain what we have."
Residents around Missoula are asking similar questions, and many have brought their own vision to the table.
"The most important thing to me is to be able to respond appropriately to changing climate conditions, and to preserve opportunities for people in the future to live here and enjoy living here," said Missoula resident Dorothy Crocker. "It means keeping sufficient space open for wildlife and agriculture, preserving our viewsheds, and keeping land open and accessible."