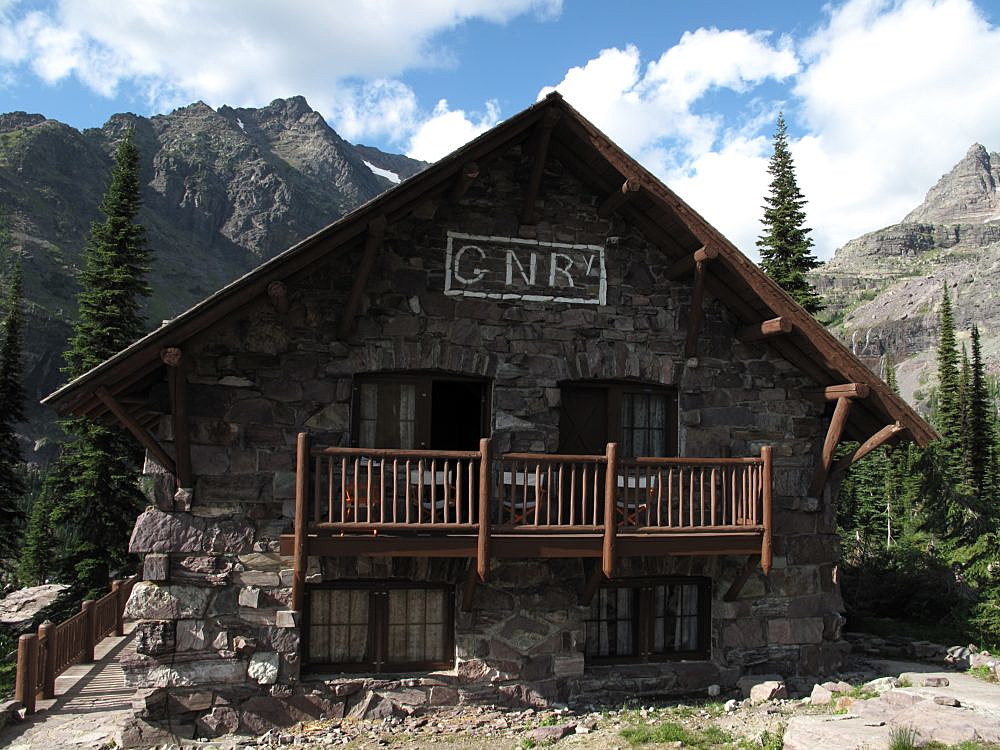 The National Park Service on Tuesday awarded a $4.08 million contract to Dick Anderson Construction of Great Falls to begin rebuilding the Sperry Chalet dormitory this summer.
Gutted by a wildfire last Aug. 31, the iconic stone-walled structure has provided refuge and memories for visitors to Glacier National Park's high country for more than a century.
In Tuesday's announcement, Park Service officials said construction will begin in early July and continue through mid-fall, as long as the weather permits.
Work will resume in the summer of 2019, presumably concluding by that season's end.
This summer's first phase of work will include permanent building stabilization, according to Sally Mayberry at the Denver Service Center, the National Park Service's central planning, design and construction management office. (The Denver office will also oversee the construction.)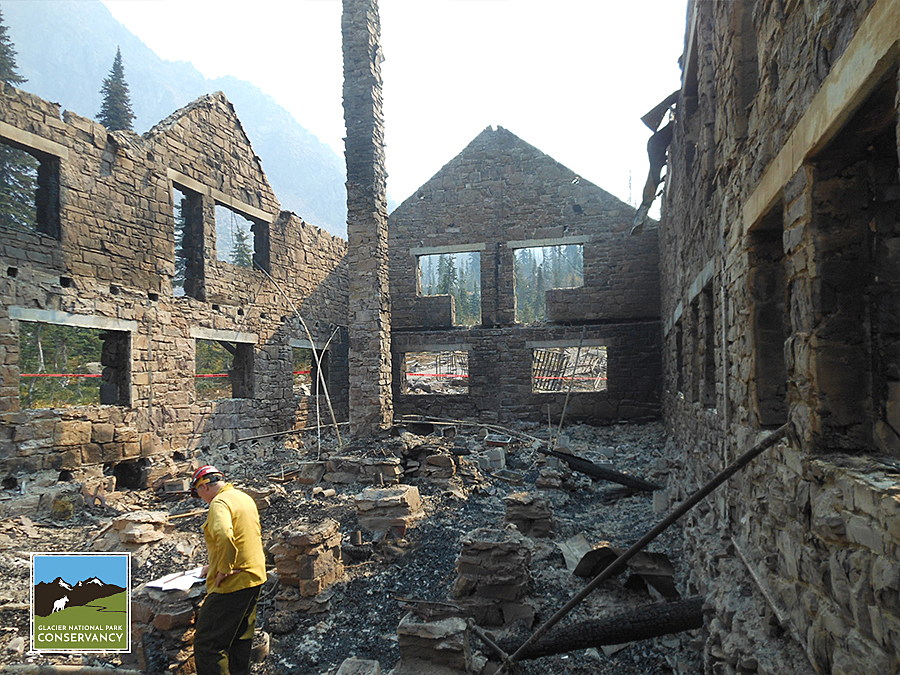 Temporary stabilization was completed last October, once the Sprague fire was extinguished and just as the first snow began to fall. That work was made possible by the Glacier National Park Conservancy, which solicited private donations to buy building materials and hire work crews.
Also on the to-do list for Phase One is roofing and interior seismic walls – the previous dormitory did not meet seismic standards.
Mayberry said this summer's work will provide added protection next winter when the chalet is once again billeted by heavy winds and snow in the high country above Lake McDonald.
Phase Two will bring the actual reconstruction of Sperry's interior rooms and exterior wooden features. Everything but the 2-foot-thick stone walls was consumed by ember storm that overtook the structure, igniting it from inside.
The Park Service announced that the initial contract awarded to Dick Anderson Construction will be funded primarily with federal dollars.
Last week, Interior Secretary Ryan Zinke requested a $12 million appropriation for Sperry's reconstruction, setting it as a high priority for the department.
Subsequent project phases will be funded with a $1.2 million property insurance reimbursement, and with privately solicited donations from the Glacier National Park Conservancy, and additional federal funds, the Park Service said Tuesday.
"The fact that we are here today to announce the award for Phase One of the Sperry rebuild speaks to the power of the Glacier community and partnership," said Glacier Park Superintendent Jeff Mow.
"Throughout our design process, we heard from visitors around the world about the significance of the Sperry Chalet visitor experience," he said. "I would like thank everyone who provided feedback and ideas about how we preserve that experience for the next 100 years. The award of the Phase I construction contract to Dick Anderson Construction puts us a long way towards that goal."
After an expedited environmental assessment and public comment period, Glacier Park officials announced last month that Sperry Chalet would be rebuilt atop its original site, using its remaining stone walls.
The rebuilt chalet's design will reflect its "period of significance" from 1914 to 1949 – and the visitor experience will be "very similar to what it has been for decades," according to the decision notice. Architects and builders will use "as much of the remaining historic fabric" as possible.
The reconstruction will incorporate several "critical updates," including meeting current building codes where applicable, and improvements to life safety features including seismic bracing and fire resistant materials.
On Tuesday, Mow and others emphasized that Sperry Chalet's reconstruction was made possible because of the quick response and financial support of the Glacier Conservancy immediately after the fire.
The conservancy raised $200,000 for a "Phase Zero" emergency stabilization and preservation of the chalet's stone masonry walls before winter set in. The response also reduced subsequent project costs, by preserving what remained on the site.
"The outpouring of support for this project has been inspiring," said Doug Mitchell, executive director of the conservancy. "We're honored to help provide private, philanthropic support for this historic project."
Thousands of park visitors – some of whom had previously made the six-mile trek into Sperry, some of whom had never been there – quickly called for the building's reconstruction.
Glacier National Park has created a Sperry Chalet webpage for visitors to read all documents related to the project and to watch for updates as construction begins.