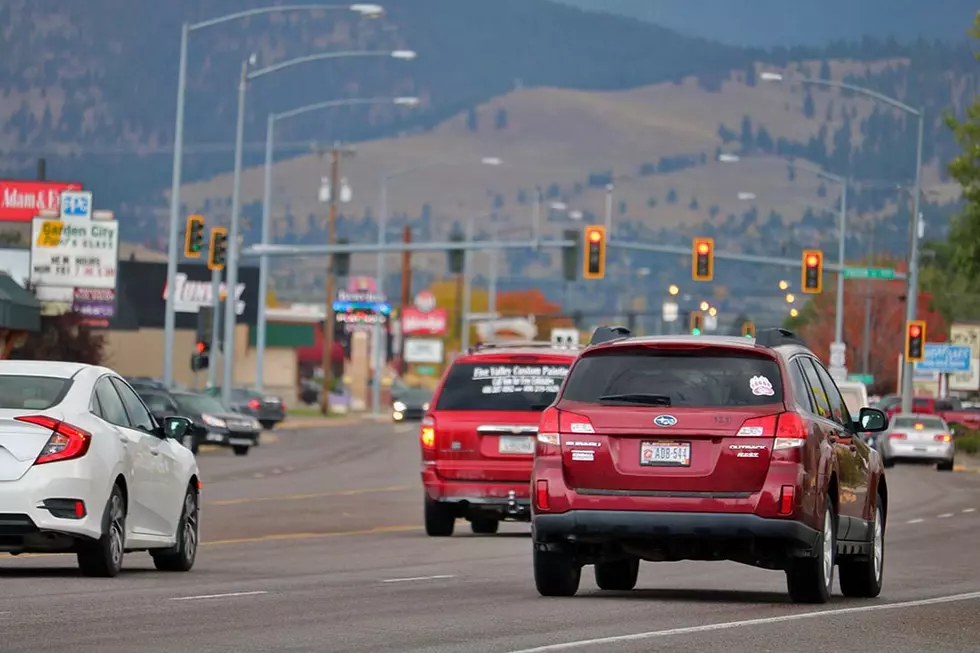 Missoula County voters lean toward passage of 2-cent fuel tax for roads
While not yet official, Missoula County voters backed a local option fuel tax, passing the measure by little more than 1% on Tuesday night.
Turnout was strong in the primary election, surging past 61% percent in Missoula County where the 2-cent local option fuel tax was on the ballot.
More than 19,230 voters supported the measure, or 50.6% of the tallied ballots. Around 18,740 voters disapproved it, representing 49.3% of the vote.
"If it passes, it's going to be a significant impact on Missoula County from the standpoint that right now, contrary to what some folks might think, we are tapped out on our ability to maintain additional miles of road in Missoula County," Commissioner Dave Strohmaier said Tuesday night.
Missoula County estimates the 2-cent tax would collect around $400,000 annually from tourists and net $1.1 million overall. Most of the money would go into a special account dedicated only to road construction and maintenance while 1% would be used to reimburse the retail fuel seller.
When used as a match for grants, every $1 million in fuel taxes could bring in as much as $7 million in state and federal highway grants.
"For those who are wanting improvements to Ninemile or to Deep Creek Road or any number of other roadways in Missoula County that might be eligible for federal dollars, most typically those federal dollars come with the requirement of a local match," Strohmaier said. "That's been the impediment in Missoula County."
In recent years, Strohmaier said, applying money to match a federal grant often meant taking money away from another pressing projects, such as dust abatement.
If the measure passes, Missoula County would be the first county in Montana to pass a local option fuel tax. The measure would bring additional revenue to the county by tapping area tourists who fuel up their tanks.
"This could be a game changer in helping clear the backlog of deferred maintenance over decades of Missoula County history," Strohmaier said.
A coalition of businesses known as "Fix Our Roads: More Jobs, Less Potholes," lobbied in support of the measure. A separate lobby backed by the Montana Petroleum Marketers and Convenience Store Association opposed it.