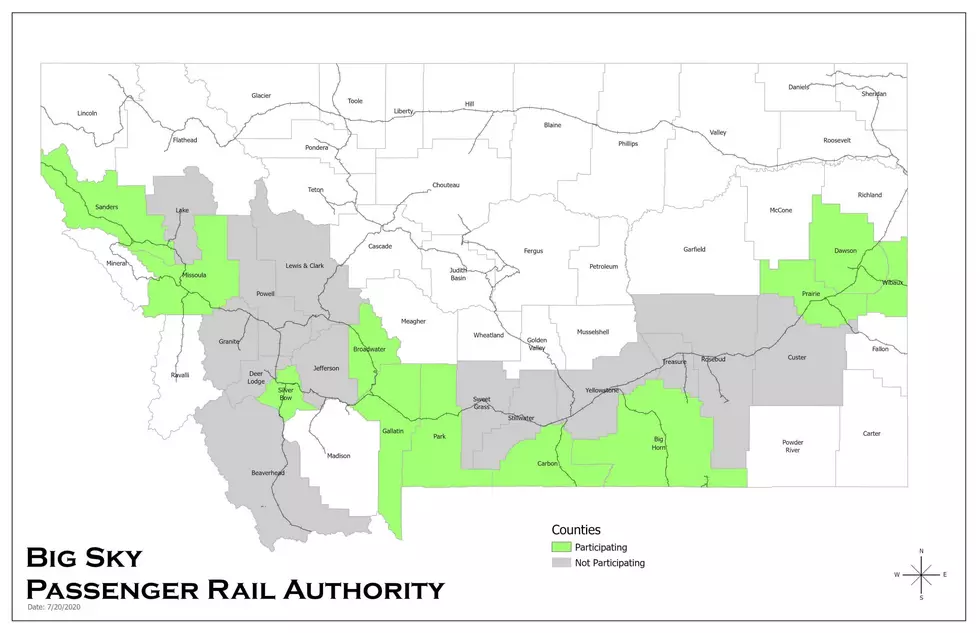 Gallatin County adopts passenger rail resolution; Missoula County to follow
Eleven counties across southern Montana have indicated their intent to join the Big Sky Passenger Rail Authority. Gallatin County became the first on Tuesday, and Missoula County is expected to follow on Thursday.
Gallatin County on Tuesday became the first in Montana to officially adopt a resolution creating the Big Sky Passenger Rail Authority, bringing the effort one step closer to conducting official business.
In an effort to restore passenger rail service across Montana's southern tier, Missoula County crafted a draft resolution back in April calling for the authority's creation, and it urged other counties to participate.
Eleven counties along the old North Coast Hiawatha route signaled their intent to join the authority, though each must officially adopt the resolution, as Gallatin County did on Tuesday.
Missoula County Commissioner Dave Strohmaier said the county will consider adoption on Thursday.
"I'm delighted to see that the Gallatin County Commission made history today by being the first county in Montana to establish the joint resolution to establish the Big Sky Passenger Rail Authority," Strohmaeir said. "By today's action, Gallatin County will have a seat at the table in figuring out how to restore passenger rail service to the southern tier of Montana, which would be a transformative project for the state and region."
Forming the authority establishes the governing entity behind the region's push to restore passenger rail to southern Montana. The effort began back in October and has gained momentum ever since.
Dawson County was the first to express interest, followed by Sanders and Park counties. Broadwater County soon followed, as did Carbon, Big Horn, Prairie and Wibaux counties. Gallatin County jumped on board in early July, as did Butte-Silver Bow.
Missoula County commissioners are expected to adopt the resolution Thursday, bringing the number of counties to have done so to two. By state law, only two counties are required to establish the authority, though advocates remain hopeful that all 11 interested counties will adopt as well.
"In the context of COVID-19 economic recovery, we believe that passenger rail presents a significant opportunity to not only provide our constituents with another, much needed mode of transportation, but it also would be a transformative economic undertaking, providing opportunities for business expansion and development across the state," said Strohmaier.
Amtrak ran the North Coast Hiawatha across Montana's southern tier from 1971 to 1979. The route included Miles City, Billings, Livingston, Bozeman, Missoula and Paradise, among other communities.
Advocates of the Big Sky Passenger Rail Authority see a potential economic boon in restoring passenger service to southern Montana, which is where most of the state's population lies.
Missoula County stated such in a June letter to Montana's two U.S. Senators. The letter also asked Sens. Jon Tester and Steve Daines to take an active role in writing portions of the surface transportation bill as it relates to passenger rail and ensure it included the Pacific Northwest and Northern Rockies region.