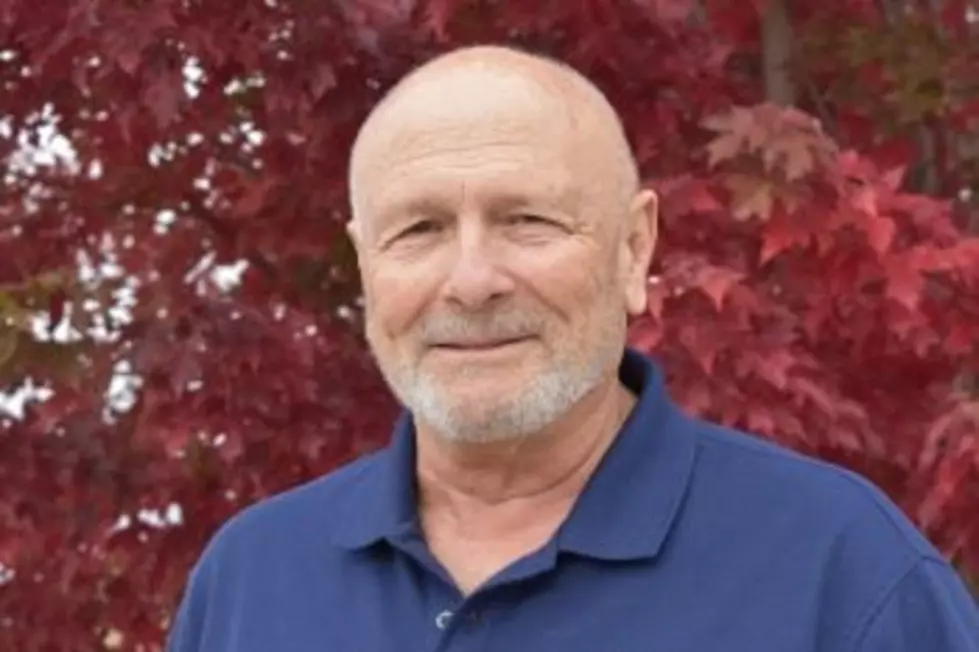 Harmon's Histories: A visit to Terminus, Montana Territory, the town that didn't exist
Jim Harmon is a longtime Missoula news broadcaster, now retired, who writes a weekly history column for Missoula Current. You can contact Jim at harmonshistories@gmail.com.
In late summer 1880, Missoulian newspaper editor Duane J. Armstrong headed out for an extended tour of western and southwestern Montana Territory. His purpose was to gather an up-to-date picture of the region, its towns, camps and people.
Train service to western Montana back then was very limited. So one of the most interesting of Armstrong's letters described "The Terminus," a place to which Montanans would have to travel by horseback or coach to board a train to the "States." 
Now "The Terminus" had been referred to so regularly in news stories of the day that readers came to think of it as a real place – perhaps a city of "churches with steeples, brick business blocks and fine residences," said Armstrong.
Nothing could have been further from the truth. "The Terminus" was literally "a town on wheels" – a Montana town that didn't geographically exist!
Armstrong wrote, "We had not much idea of what to expect of the Montana end of the railroad; and when, after a ride of about twenty miles through about six inches of alkali dust, with the wind blowing a hurricane, we brought up amid a chaos of wooden structures with canvass coverings (and) hundreds of freight wagons, scattered promiscuously all over the place ... we were not a little puzzled and amazed."
The Utah & Northern was a narrow-gauge railway created in 1878 to connect Ogden, Utah with Montana. By 1880, tracks had been laid to roughly where present-day Dillon is located. There, construction stopped for the winter, and that became the spot known as "The Terminus."
Newspaper editor Armstrong described it as "a queer town" that "moves as the road moves, and breathes with life and business as the road flourishes with an overflow of passenger and freight traffic or languishes during the ebbing time of winter and early spring," when snowy weather prevents much travel at all.
Once good weather returns, "the whole town (can be) pulled down, securely packed into freight cars, and be moved forty or fifty miles away in one day." Then, as easily as it was packed up, it can be unpacked and "the town could be again that exact image of its former self, save in geographical location."
"The hotel man, for instance, moves his bar-room tent or building one day, and uses it for bar room, kitchen, dining room, parlor, etc., and transforms what is left at the old terminus into all that is necessary for the accommodation of guests until the dreaded moving time is over."
Amazingly, Armstrong described "The Terminus" as "supporting about as large a population as Missoula" in the busy summer months. In 1880, that would have been something approaching 4,000 people.
"The hotel business is divided between three houses – the Montana House (or Railroad House), the Corrine House and the Valley House," wrote Armstrong.
Of his choice, the Valley House, he said: "We have found no better table spread, no more accommodating and attentive landlord, and no more cleanly beds than at this favorite terminal hotel."
Armstrong ran into a number of Missoula and Bitter Root men while in "The Terminus," including Amos Buck, just back from Ogden and Salt Lake. He said he was "perfectly satisfied that his stakes were driven in the Bitter Root Valley."
They all agreed, said the newspaper man, "that Missoula County, from an agricultural standpoint, was worth all the rest of the Territory put together." 
Back in Missoula, in the absence of their editor, the remaining Missoulian newspaper staff (presumably with tongues in cheeks) regularly printed short items on the weighty travails and perturbations they faced in keeping the paper going:
"The force on this paper this week is very small, and by keeping late hours (for of course we must go to the show) we seem to lose a large amount of our usual common sense."
At another time, they advised readers, "During his (Armstrong's) absence the paper will be left in the hands of 'the boys,' and should they accidentally offend somebody let it be remembered that all fights are deferred until the return of the editor."
In the end, Armstrong's letters leave us with wonderful descriptions of Philipsburg, New Chicago, Pioneer, Deer Lodge, Glendale, Butte, Bannack and so much more – fodder for another day, for sure.
Jim Harmon is a longtime Missoula news broadcaster, now retired, who writes a weekly history column for Missoula Current. You can contact Jim at harmonshistories@gmail.com. His new book, "The Sneakin'est Man That Ever Was," a collection of 46 vignettes of Western Montana history, is now available at harmonshistories.com.