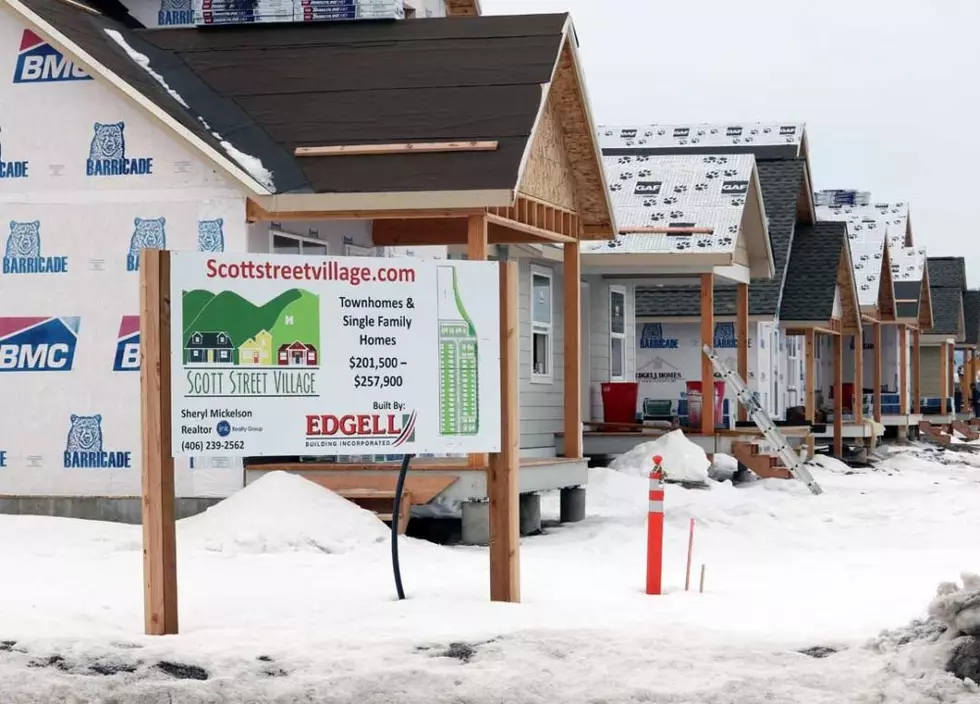 Montana Legislature may double financing for affordable housing
The current program, authorized in 2019 through a bill sponsored by Rep. Dave Fern, D-Whitefish, lets the Montana Board of Housing use $15 million of the coal fund to offer  below-market-rate loans to affordable-housing developers. (Missoula Current file photo)
HELENA — Two years after passing a program designed to increase the number of affordable apartments available in Montana communities by letting housing developers use the state's coal trust fund as a bank for low-interest loans, Montana lawmakers are considering doubling the funding available for the program. 
If the expansion bill passed by the House this week and now heading to the state Senate becomes law, it will expand the Multifamily Coal Trust Homes Program, which advocates call an important tool for ensuring there are adequate numbers of affordable rentals available for lower-income residents in communities across the state.
The coal trust, which held $1.1 billion as of mid-2020, has been built up over decades with a portion of the taxes levied on coal mined in Montana. The fund is invested by the Montana Board of Investments to create an endowment, with the interest those investments earn used for a slew of purposes, ranging from state water infrastructure projects to school facilities and economic development efforts.
The housing program, first authorized in 2019 through a bill sponsored by Rep. Dave Fern, D-Whitefish, lets the Montana Board of Housing use $15 million of the coal fund to offer  below-market-rate loans to affordable-housing developers. Those loans, which developers can pair with other incentives like federal housing tax credits, make it easier for them to break even when building, buying or renovating apartments that are rented at rates considered affordable for lower-income Montanans.
As long as borrowers repay the loans, the state doesn't lose the money it lends, instead earning it back with interest in roughly the same manner it would with a traditional investment.
Housing advocates have lauded the program as an effective complement to other affordable housing programs, like the federal Low-Income Housing Tax Credit program administered by the U.S. Department of Housing and Urban Development.
"We need state-generated resources to leverage other private capital and other federal programs so we can bring more money into the state," Andrea Davis, executive director of Missoula-based housing nonprofit Homeword, said in an interview.
Limited housing has become a major issue in many parts of Montana in recent years, particularly in Bozeman, Missoula and Kalispell.
The Missoula Organization of Realtors, for example, reports that the average rent for a one-bedroom unit in Missoula apartment complexes was $756 a month in 2019, the most recent year with available data. That's a 30% increase from the 2018 average, a trend the group says was likely driven in part by newly constructed apartments charging higher rents than the city's existing stock of housing.
In order for a $756 apartment to be considered affordable under the one-third-of-income benchmark commonly used in housing policy discussions, a Missoula renter would have to earn $2,268 a month, equivalent to a full-time wage of about $13 an hour.
All but $460,000 of the $15 million allocated to the coal trust housing program in 2019 has been loaned out, according to a summary prepared by the state housing board, supporting seven projects totalling 252 apartments in communities including Belt, Cascade, Havre, Livingston, Helena and Laurel. That summary also indicates that the developers who have been awarded the support for their projects have brought in another $17.8 million in funding from other sources. 
Now, with the Legislature back in session, Fern and other lawmakers are pushing to expand the coal trust housing program by authorizing it to double the amount it can lend from the coal trust to $30 million.
Rep. Geraldine Custer, R-Forsyth, is sponsoring the expansion bill, House Bill 21. She argued on the House floor that the program is proving itself "a very worthwhile investment."
The expansion measure passed the Montana House on a 57-42 vote Jan. 19, with support from 29 of 33 House Democrats and 28 of 67 House Republicans. Some Republicans argued during the bill's floor debate Jan. 18 that the state should focus instead on bringing down housing costs by reducing burdensome development regulations or by pushing economic development policies that help Montanans earn better wages.
"It's a poor excuse for not helping people find jobs, good-paying jobs," said Rep. Linda Reksten, R-Polson.
In contrast, Rep. Frank Garner, R-Kalispell, justified his support for the bill in part by noting that he will likely vote for tax breaks that benefit higher-income Montanans who own businesses later in the session.
"Today I'm going to vote to help some of the folks who are a little more income-challenged," Garner said.
Now that it's clear of the House, the expansion bill heads to the Montana Senate. If it passes there, it will then go to Republican Gov. Greg Gianforte for his review.
This story originally appeared online at Montana Free Press and is republished here by permission.