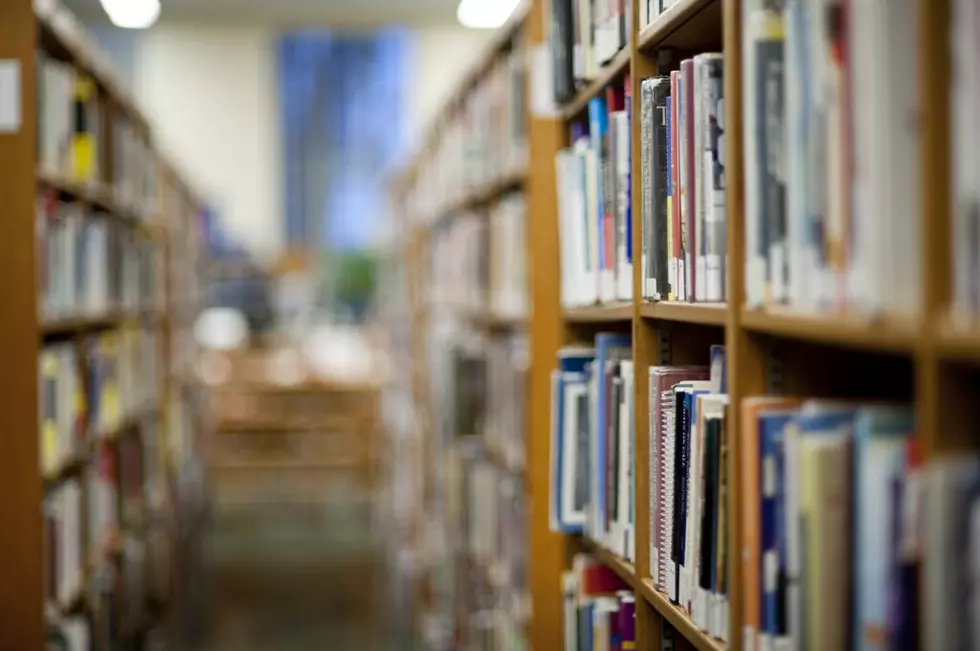 Arizona Senate bill to ban 'lewd or sexual' books called unconstitutional by experts
Joe Duhownik
PHOENIX (CN) — A bill in the Arizona state Senate aimed to give parents more control over what books students read in school is unconstitutional, experts say.
SB1700, sponsored by state Senator Justine Wadsack, would allow parents to request that books be banned from Arizona public schools if they contain "lewd or sexual" content, "promote gender fluidity or gender pronouns" or "groom children into normalizing pedophilia."
While reaction to the bill in a Senate education committee two weeks ago centered mostly around the rights of LGBTQ students to read about themselves and people like them, Arizona State University literature professor Jim Blasingame said he has other problems with the proposed legislation.
"A parent can choose what book or curriculum their student uses in a public school," Blasingame said. "But they can't choose for other people's children."
The professor, who's taught censorship as part of his adolescent literature class for 20 years, pointed to multiple U.S. Supreme Court decisions holding that school boards cannot remove books from the library simply because members disagree with the contents. Rather, school boards must consider the educational purpose of the book as a whole, not just specific things within it that they dislike.
In a 1982 decision regarding the removal of certain books by a New York school district, the U.S. Supreme Court held "local school boards may not remove books from school library shelves simply because they dislike the ideas contained in those books and seek by their removal to 'prescribe what shall be orthodox in politics, nationalism, religion, or other matters of opinion.'"
Gordan Danning, an attorney with the National Coalition Against Censorship, said a school's removal of a book because it mentions "gender fluidity and gender pronouns" would directly contradict that decades-old decision.
He also called the bill too broad, as "sexual or lewd in nature" isn't defined by law. And the way the bill is written, Danning said it would allow for books about sexual health and other educational topics to be removed.
"I suppose there might be other books that are 'sexual in nature,' but the problem is no one knows what that term means," he said. "I am guessing 'lewd' means books intended to be sexually arousing, of which presumably there are none in school libraries."
Wadsack, a Republican from Tucson who didn't respond to multiple requests for comment on her bill's intent, insisted in the committee meeting that the bill isn't meant to harm LGBTQ students, but rather to protect children from being groomed.
"I'm sick and tired of this discussion," she said. "I'm tired of the normalizing of this perversion."
But Danning said that isn't happening.
"There are no books in schools that do that," he said. "How would they have ever gotten put on a shelf in the first place?"
The bill, which passed through the committee 4-3 along party lines, would allow parents to submit a book to the Arizona Department of Education to request its removal if they believe it fits the stated criteria. But parents can already do this.
Chris Kotterman, on behalf of the Arizona School Board Association, said state law prohibits the use of sexually explicit materials in school instruction and requires parental permission "on a per material basis."
Blasingame, who spent 20 years as a high school teacher in multiple states and five years as a high school principal, said schools should already have a process both for approving books entering the curriculum and for challenging books that parents may not approve of. The only difference this bill proposes in that regard is that parents complain to the state rather than local school boards, he said.
It would also require the state Department of Education to "establish rules and procedures for establishing and maintaining" a list of banned books, which it would be required to publish on its website. While it would be up to the department to decide whether to fulfill a parent's request for removal, it isn't specified in the bill nor was it discussed in committee how the department should come to that conclusion.
The bill is one of many introduced in recent years aiming to ban LGBTQ content. Pen America, a nonprofit dedicated to protecting free expression in literature, reported that from July 2021 to June 2022, more than 1,500 titles were banned from classrooms and libraries across the country.
Some say the bill's language isn't really aimed at protecting children but instead targets LGBTQ children directly.
Christine Emeran, director of the Youth Free Expression Program of the National Coalition Against Censorship, said LGBTQ students have told the organization they feel targeted by similar legislation in other states.
"I don't know the intention, but that's problematic if that's what is happening," she said. "We see this across the country that there are overtones of this, but it's hard to put two and two together."
Emeran said the omission of books with LGBTQ characters is harmful to both those who identify with the characters and those who don't.
"That could be devastating to a person that doesn't have community support, or they're alone or they're being singled out," she said. "This could be a question of life or death for students.
"For students that don't even identify with these particular groups, this helps build empathy. This broadens their viewpoint as a human."
The bill hasn't yet been scheduled to be heard on the state Senate floor.