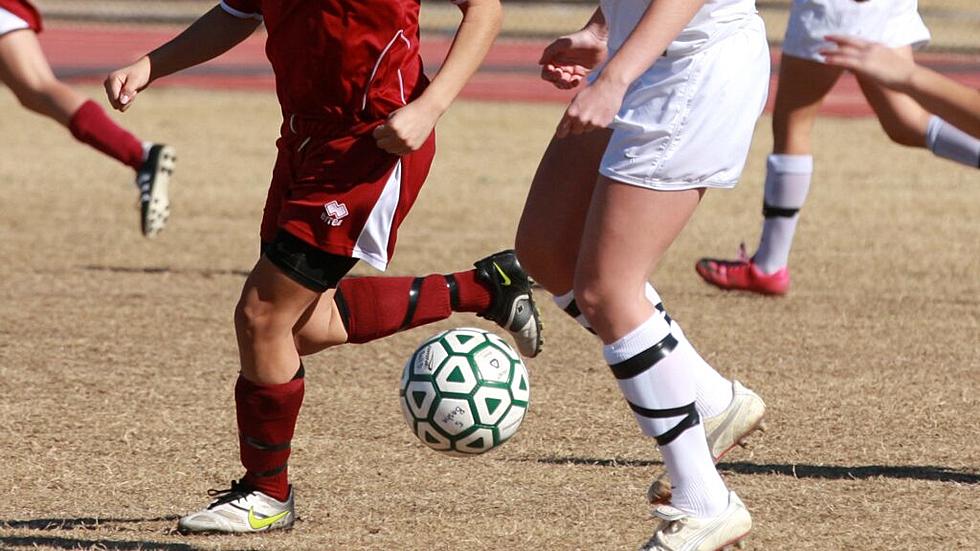 Trans student athletes sue to stop Arizona's sports ban
Photo by Devon Christopher Adams (modified) | Flickr/CC BY-NC 2.0
Gloria Rebecca Gomez
(Arizona Mirror) Two Arizona girls are suing to strike down the state's trans athlete ban, arguing that it unfairly discriminates against them and violates federal equal protection laws.
Last year, amid a national wave of anti-LGBTQ legislation, Arizona Republicans, backed by then-Gov. Doug Ducey, passed a prohibition on trans girls joining school sports teams consistent with their gender identity. On April 17, 11-year-old Jane Doe and 15-year-old Megan Roe, both avid athletes, pushed back with the help of their parents, worried about how the law will interfere with their future school experiences. (Both girls are using pseudonyms for their own protection.)
"I want to be able to play with my friends and to hopefully make new friends too," Jane said in an emailed statement. "It hurts to know that some people want to keep me away from sports and from my friends."
The preteen has been playing soccer for nearly five years and is hoping to try out for her school team when she starts at her new middle school in July, but the ban will force her to join the boys team if she wants to play at all. Megan, a swimmer and dance enthusiast, recently discovered a love of volleyball, but her private school is under the oversight of the Arizona Interscholastic Association, which is bound by the 2022 law.
Attorneys for the girls, who are represented by the National Center for Lesbian Rights, wrote that the Arizona law clearly flouts multiple federal protections. The Title IX Education Amendments of 1972 prohibit schools that receive federal funds from discriminating against students based on gender identity, and the Equal Protection Clause of the Fourteenth Amendment guarantees fair treatment for all.
The latter was a potential pitfall outlined by legislative attorneys last year while the law was being considered, but the advice was ignored by GOP lawmakers intent on approving it.
To be permitted to stand, policies that violate the Equal Protection Clause must meet a high burden of proof that they're necessary for the public interest — which the ban fails to do, according to the lawsuit.
"It lacks any rational basis, rests on stereotypes and misconceptions, and undermines rather than advances any alleged purpose," the girls' attorneys wrote.
Jane and Megan have lived as girls for nearly their entire lives and have yet to undergo male puberty. Jane identified as a girl as early as five years old, and her doctors consistently monitor her for signs of puberty. Megan, too, has known she's a girl from a very young age, and has been receiving puberty blockers since age 11 and started hormone therapy at 12, leading to physiological changes more in line with biological girls than boys.
"Plaintiffs, who identify and live as girls and who have not and will not undergo male puberty, are similarly situated to other girls with respect to their participation on girls' sports teams at school," the attorneys argued. "The Ban, therefore, undermines the health and well-being of Plaintiffs by denying their access to school sports without any exceedingly persuasive rationale to support it."
On top of that, the law addresses a situation that doesn't require statewide regulation, the girls claim in the lawsuit. Before lawmakers decided to intervene, the Arizona Interscholastic Association took a local control approach, allowing trans athletes to participate in competitive school sports on a case-by-case basis after parents reached out to their school administrators or athletic directors.
No complaints or objections about the system had ever been raised. And out of its 280 member schools and the roughly 170,000 student athletes it oversees, the association's Sports Medicine Advisory Committee has received and approved only 16 requests from trans students since 2017.
The ban also runs afoul of protections afforded by the Americans with Disabilities Act, according to the lawsuit. A federal appeals court ruled last August that gender dysphoria is covered under the act. The condition occurs when a person experiences distress because a mismatch exists between their biological sex and gender identity.
Jane was diagnosed with gender dysphoria at age 7, while Megan was diagnosed at 10 years old. Treatment for the condition is gender-affirming care, which can include hormone therapy, puberty blockers and the acknowledgement and acceptance of a person's gender identity. Forcing trans students to join teams that are in direct conflict with their gender identity runs counter to that treatment, which has been endorsed by top medical associations.
"By depriving Plaintiffs of the opportunity to try out for and compete on girls' sports teams, denying (them) meaningful access to sports programs and activities, and subjecting (them) to discrimination, all because of (their) gender dysphoria, Defendants violate Plaintiffs' rights under the ADA," reads the lawsuit. "Playing on boys' sports teams is not an available option for Plaintiffs because it would exacerbate (their) disabilities, be detrimental to their health, and contradict their prescribed medication."
Zoom out
Arizona is far from the only state with a sports ban. As many as 21 states currently have laws that prevent trans students from joining sports teams consistent with their gender identities. And at the federal level, Republicans are pushing for a national version. LGBTQ and civil rights advocates have responded in the courtroom, issuing legal challenges to sports bans in multiple states.
Efforts are underway to circumvent state athletic bans. Earlier this month, President Joe Biden's administration announced a plan to strengthen protections for transgender athletes by prohibiting federally funded schools from regulating their participation due to gender identity.
Until that plan is implemented, however, and without action to reconcile federal and state policies, Arizona is likely to keep its sports ban in place. The lawsuit might be the key to changing that.
For Megan's mom, Kate, challenging the ban was imperative to ensure her daughter receives the same benefits her classmates do.
"No parent ever wants their kid to lose out on opportunities and experiences that can help them grow as people," she said. "Sports provide all kinds of benefits to kids, and it is very upsetting that they may be completely cut off for my child."