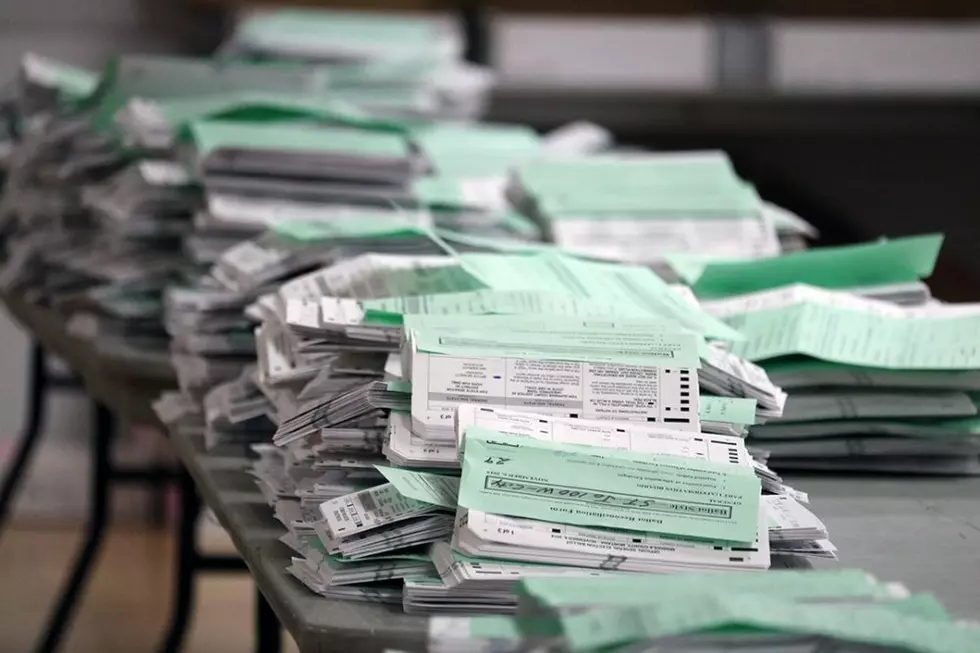 Opinion: Ignore, block, obfuscate and attack: The bizarre campaign of Jacob Elder
June's Montana primary election will be conducted by mail only.
I first met Jacob Elder at meetings of the Missoula County Democrats Central Committee. He seemed a nice, sincere, honest guy, and a fellow Marine Corps Sergeant. The feelings were apparently mutual. He recently wrote to me, "You are a good man that I came to respect – not only as a Marine but because you welcomed me in when I was hanging around the central committee."
He wrote a wonderful OpEd for the Missoulian, published June 2, 2020, called "Being Black in America Shouldn't be a Death Sentence." It was about systemic, institutionalized racism, and "the blatant execution of black people by the police," as he put it.
That was before he decided to run for mayor of Missoula, to replace incumbent Mayor John Engen, who has been in office for 15 years. That was before things got weird.
At first I was intrigued, and willing to support him if his views and proposed policies aligned with mine. So I asked him questions.  
On his Facebook page he indicated support for SB215, a "religious freedom" bill passed by state legislators, identical to bills passed in other states, designed to allow for discrimination against the gay community. I asked if he supported such discriminatory laws. He didn't answer. In other places, he obfuscated on the topic – something I later learned he does on most topics.
I asked him what he did in the Marine Corps - his Military Occupational Specialty (MOS), a common question among fellow Marines. (I served in a Force Recon unit and earned three: 0311, Infantryman; 0321, Reconnaissance Marine, and 8654, Reconnaissance Marine Parachute and SCUBA Qualified.)
He wouldn't answer. He told me he wouldn't provide such information to people with "ulterior motives." (My only motive was to learn more about him to determine if I would vote for him.)
On his Facebook page, he posted that he would put all homeless people who aren't Missoula residents on a bus and send them to California. I asked him the following: "How would you know if they are residents? (Many don't have identification). Would you force them to go if they don't want to? Is this legal? Would there be legal challenges to the city? How much would it cost?"
He deleted my questions and blocked me from his page. He sent me a personal note on Messenger telling me he was "disappointed in me as a fellow Marine."
I have since learned he has ignored and blocked hundreds of people – Democrats, Republicans, independents – simply for asking him questions or trying to get clarification of his views and positions.
As local political consultant Kristi Govertsen recently put it (as quoted in the Missoula Current): "It's super fun to see mayoral candidate Jacob Elder using the extremely absurd campaign strategy of blocking hundreds of potential voters and future constituents from his social media platforms. These aren't obnoxious internet trolls he's blocking. These are engaged citizens, community leaders, bridge-builders, and longtime Missoulians that are genuinely curious about him, his platform, and how they might work together should he get elected."   
Elder claims he ignored and blocked us all because we "work for Engen."
He portrays Engen as some kind of big-city, Tony Soprano-like mob boss out to get him. "Vying for a political office against a 16-year incumbent mayor has proven to be one of the most dangerous endeavors I have undertaken," Elder has written.
He wrote to me that his family "has received numerous threats from Engen's supporters," threats he calls "extremely racist," and that he now "has to carry" a firearm to protect himself. "How does a city mayor create supporters that are this threatening and borderline racist?," he asked me. "That should be the title for an Op-Ed or letter to the editor on my behalf."  
Elder also seems to have changed his views to appeal more to the right. He's refused interviews with some local media, but met privately with "Patriots of Montana," an extreme right-wing group that perpetuates long-debunked conspiracy theories. Elder even seems to have changed his views on systemic, institutionalized racism, recently assuring folks that "no racism exists in the Missoula police department" and ridiculing the Black Lives Matters movement as dangerous and harmful.
I recently learned that Elder created a fake Facebook account under the name Richard Peterson, with a bizarre profile photo making fun of Mayor John Engen's weight and alleged, past struggles with drinking (see attached). Elder uses this fake profile to troll those who don't support him.   
Last week I posted a statement on a Facebook page about why I could not support Jacob Elder as mayor. Within minutes he sent me a personal message on Messenger (see attached) telling me I was not really a Marine ("You are not a Marine! You never served!") accompanied by a barrage of creepy emojis.
After I received it, I called him to see if we could have a rational, reasonable discussion. We couldn't. He wouldn't let me get in a word and told me that I was "not really a man," that I am "a disgrace to our nation and Marine Corps," and that he does not believe I was a Marine.
More recently, because I called him "creepy," he accused me of being racist. "This fellow is racist! Yes, RACIST! He DO NOT belong in our community!" he posted on Instagram and Facebook. I've since learned he accuses many who disagree him as being racist. Ironically, his actions confirm what I stated: Jacob Elder is creepy.
I can fully understand why some people might think Mayor Engen has been in office too long and would like to see someone new. But Jacob Elder is clearly not the right choice.