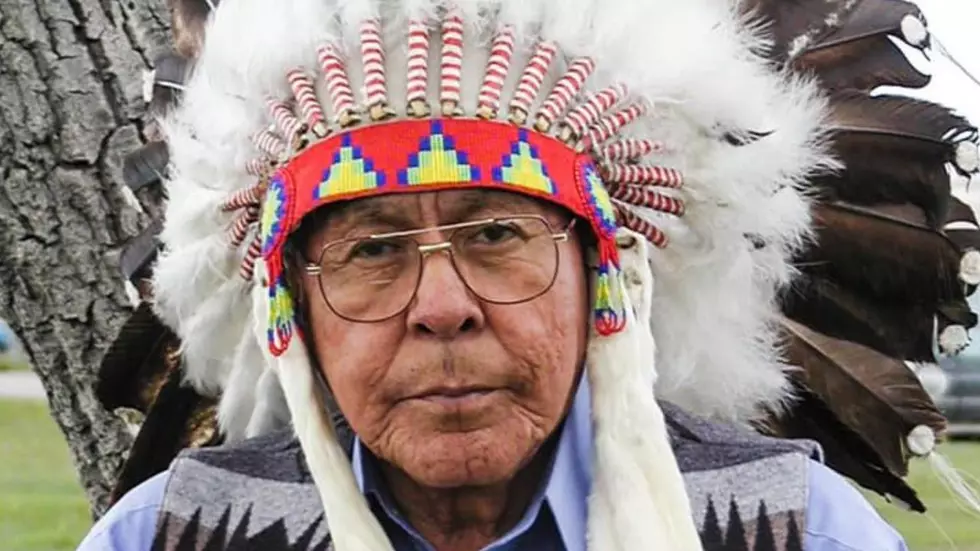 Republicans table bill to designate Chief Earl Old Person highway
Nicole Girten
(Daily Montanan) Republicans voted Thursday to table a bill that would have designated a part of U.S. Highway 89 as Chief Earl Old Person Memorial Highway.
Just one Republican, Sen. Jeremy Trebas, R- Great Falls, joined Democrats in voting against the motion. The committee voted 7-5 to table the bill.
Sen. Barry Usher, R-Yellowstone County, made the motion following a recess by the Senate Highways and Transportation Committee and a hearing featuring sponsor Sen. Susan Webber, D-Browning.
Usher said when he served on the House Transportation Committee, it heard many highway designation bills. He said committee members decided then to only pass the bill if someone in law enforcement died in the line of duty.
He said there are many other ways to significantly recognize the great service to Montana and the U.S. Old Person was the longest serving elected tribal leader in the U.S. He retired in 2016 and died after a battle with cancer in 2021.
"I apologize, I don't want to disrespect his memorial and honor, but that's just my core belief," Usher said. "That's the way we dealt with it in the House."
Democrats said they hoped for reconsideration. Vice-Chair Sen. Andrea Olsen, D- Missoula, noted that two sessions ago, the legislature designated the Jeanette Rankin Memorial Highway, and Rankin did not die in the line of duty as a police officer.
"So this unspoken rule that has been created is not the way we've done this highway resolutions in the past," Olsen said.
But Chair Sen. Theresa Manzella, R-Hamilton, agreed with Usher, saying that legislators did something similar in the Senate last session.
"This is a difficult vote because the man obviously deserves honor and recognition," Manzella said. "He was a very meaningful person in the life of his tribe."
Manzella said she "received discipline" for suggesting a designation for a law enforcement officer who did not die in the line of duty.
Sen. Kathy Kelker, D- Billings, said in the four sessions she'd served, she didn't know about the rule regarding designations.
Sen. Mary Ann Dunwell, D- Helena, said she was disappointed the legislature wasn't able to grant this request by the Blackfeet Nation.
"I encourage us to consider taking it off the table at a later date," Dunwell said.
Olsen too said the committee should reconsider, citing Old Person's service to the Blackfeet people and the state of Montana, as well as his role in leadership over the law enforcement of the Blackfeet Nation, which Webber noted earlier.
"There is no greater person to honor in this way, and I would really hope that we think about this," Olsen said.
Manzella said she heard Olsen's comments and concluded the executive action.