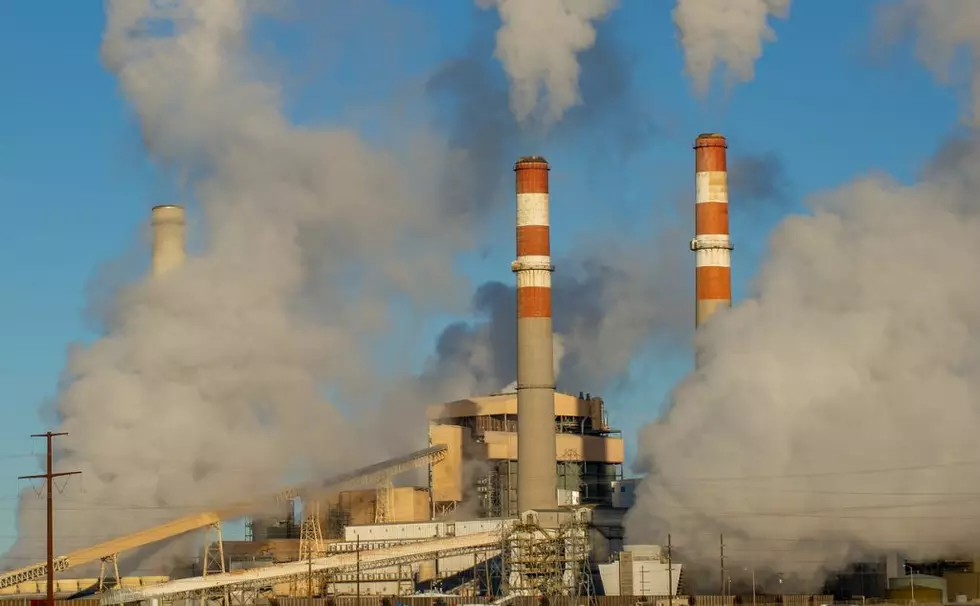 New climate bill targets net-zero emissions in Colorado by 2050
Xcel Energy's coal-fired Comanche Generating Station in Pueblo is shown on Jan. 19, 2019. It's the largest power plant in the state, capable of generating 1,410 megawatts of power. (Mike Sweeney/Colorado Newsline)
Chase Woodruff
(Colorado Newsline) A wide-ranging package of new proposals to tackle climate change from Democratic state lawmakers would step up existing statutory goals to target full decarbonization of Colorado's economy by 2050.
Senate Bill 23-16, introduced this week by Sen. Chris Hansen of Denver and Reps. Karen McCormick of Boulder and Emily Sirota of Denver, all Democrats, includes a variety of measures aimed at reducing emissions and supporting the clean-energy transition.
Under current state law, Colorado has committed to reducing overall greenhouse gas emissions by 26% below 2005 levels by 2025, 50% by 2030 and 90% by 2050. Those goals, enacted by the Legislature in 2019, are roughly in line with science-based recommendations, though scientists say that the risks posed by a warming climate will continue to increase until the world achieves net-zero emissions, optimally by midcentury.
SB-16 would formally commit Colorado to a net-zero target for the first time, by revising its 2050 target to a 100% emissions reduction. It would leave the state's 2025 and 2030 goals intact but set additional interim targets at five-year intervals thereafter, including an 80% reduction goal for 2040. As under current law, failure to meet the targets would likely come with few direct legal consequences.
Colorado emitted roughly 120 million tons of carbon dioxide and other greenhouse gases into the atmosphere in 2020, according to state estimates. The vast majority of the state's emissions come from the combustion of fossil fuels, including coal-fired power plants, gasoline-powered motor vehicles and the burning of natural gas for heating and cooking.
Beyond the revised targets, the bill would make no sweeping changes to the state's implementation of its climate goals — an approach that Gov. Jared Polis' administration has defended as flexible and "iterative" amid criticism from environmental groups that say it lacks clear mandates and enforcement mechanisms. And SB-16 doesn't directly address the transportation sector, where, administration officials admitted last year, a lack of progress has put the state's 2025 emissions target in doubt.
The legislation would, however, require large insurance companies operating in Colorado to better assess climate risk, and would direct the state's public pension plan, the Public Employees' Retirement Association, to report annually on climate-related risks in its portfolio. Other sections of the bill aim to speed up the construction of new transmission lines, a key component of a cleaner electric grid, including by requiring local governments to "expedite" reviews of transmission projects.
The bill also includes measures to encourage the development of wastewater thermal energy and underground carbon sequestration, as well as tax incentives for electric-powered lawn equipment. Those incentives and other parts of the newly introduced bill were previously included in unsuccessful legislation sponsored last year by Hansen, who had initially proposed a ban on the sale of gas-powered lawn equipment by 2030 but dropped that measure under pressure from Polis.
Such equipment is a leading source of chemicals that contribute to the formation of ozone, a hazardous form of air pollution that Colorado's Front Range has struggled to combat for decades. Environmental advocates praised SB-16's sponsors for their efforts to address ozone pollution, as the state embarks on a planning effort this year that it hopes will finally bring the region into compliance with federal health standards.
"We're grateful to Sen. Hansen and Reps. McCormick and Sirota for including the important provisions on electric lawn and garden equipment in their bill," Kirsten Schatz, a clean air advocate with the Colorado Public Interest Research Group, said in a statement. "We have so many solutions at hand for cutting ozone. Our health and quality of life depend on putting as many of these solutions into action, as quickly as possible, and this is a good start."