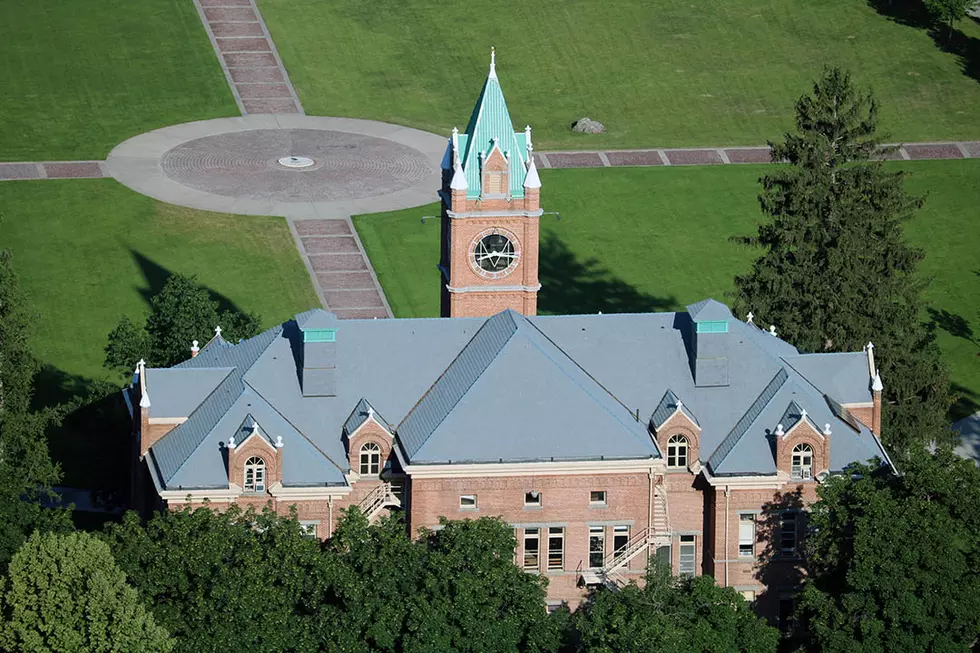 Montana Democrats challenge statewide ban on college voter drives
Jack Rinck of the Associated Students of the University of Montana was the bill's only listed opponent. He said the bill attempts to solve a nonexistent problem and hinders students' rights. (File photo)
(CN) — A Montana law that bars political organizing and voter registration drives on college campuses is intended to suppress the youth vote and unconstitutionally restrict free speech, the Montana Democratic Party claimed in a federal lawsuit filed Tuesday.
In May, Montana legislators passed Senate Bill 319, a seemingly innocuous piece of legislation enabling two or more political candidates to create joint fundraising committees. Before the legislation passed, lawmakers added three eleventh-hour amendments pertaining to judicial recusals, student group fundraising and political organizing on college campuses.
The amendment at issue in the lawsuit filed Tuesday bans all "voter identification efforts, voter registration drives, signature collection efforts, ballot collection efforts or voter turnout efforts" on Montana universities and college campuses.
Any group that participates in a get-out-the-vote effort at college residence halls, athletic facilities or dining halls could face civil penalties of $1,000 per violation.
Though the bill was originally introduced by state Senator Greg Hertz, the lawsuit claims state Senator Steve Fitzpatrick is the "architect of the student organizing ban." Hertz and Fitzpatrick are both Republicans. Neither answered email requests for comment Tuesday.
During a legislative hearing this past April, Fitzpatrick said the ban was intended to prevent students from being "exploited" for political causes.
In its complaint, the state Democratic Party claims the law violates students' constitutional right to engage in political speech on campus. The suit also claims the law is a reaction to record-breaking turnout in Montana's 2020 election, which saw the number of ballots cast by 18-to-29-year-olds grow by nearly 40% from the turnout rate in the 2016 presidential election.
"Rather than celebrate this laudable increase in youth participation, the Montana legislature chose instead to pass a suite of voter-suppression laws targeting young voters and limiting their access to the franchise," the 24-page complaint states.
The Montana legislature also passed House Bill 176, which eliminated the state's longstanding tradition of letting voters register on election day, and Senate Bill 169, which limits the use of student ID cards as a valid form of voter identification.
But the lawsuit filed Tuesday only challenges Senate Bill 319, which was originally designed to solely address campaign finance issues.
The challenged amendments were added during a special joint legislative committee's closed-door, 18-minute meeting on April 27, about two weeks before the legislation was passed on May 12. No public comments were solicited or allowed on the amendments, nor were any changes scrutinized by House or Senate committees under the usual legislative process, according to the lawsuit.
"The Student Organizing Ban is designed to limit the ability of newly-enfranchised Montana voters to fully exercise the franchise by limiting the information available to them and by stopping them from engaging in constitutionally protected political speech on college campuses," the complaint states.
The lawsuit alleges violations of the First Amendment, 14th Amendment and 26th Amendment, which guarantees the right to vote for all eligible citizens age 18 or older.
Other plaintiffs in the lawsuit include 19-year-old University of Montana student Macee Patriti and Montanans for Tester, a committee supporting Montana's Democrat U.S. Senator John Tester, who has held the office since 2007 and was most recently reelected in 2018.
Attorney Peter Meloy of Helena, Montana, represents the plaintiffs.
A separate amendment added to Senate Bill 319 requires judges to recuse themselves in certain cases that pose a potential conflict of interest. Another amendment makes it harder for a civic leadership group at the University of Montana to obtain funding from students. The amendment requires students opt in to a $5-per-semester fee for the Montana Public Interest Research Group, which previously received the funds automatically unless students opted out.
In June, a state court judge temporarily blocked two parts of the bill pertaining to judicial recusals and the ban on political organizing and voter turnout drives on campus.
Montana Attorney General Austin Knudsen and Montana Secretary of State Christi Jacobson did not immediately return emails and phone calls requesting comment Tuesday.