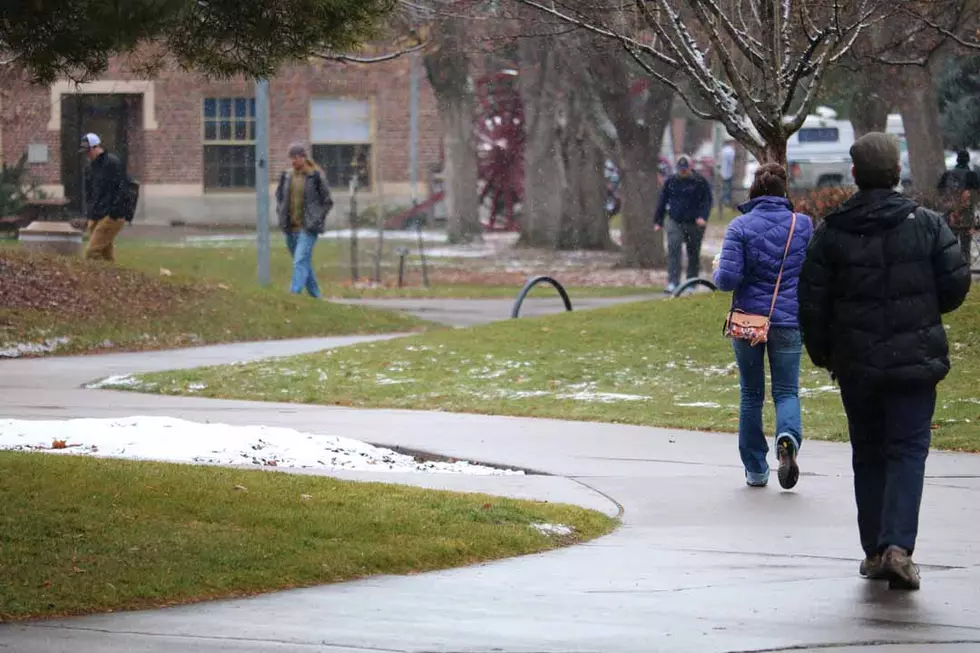 Supreme Court guts affirmative action; Daines praises decision
University of Montana campus. (Martin Kidston/Missoula Current file)
Kelsey Reichmann
WASHINGTON (CN) — The Supreme Court shot down affirmative action policies at Harvard and the University of North Carolina on Thursday, tightening restrictions on the use of race in college admissions.
"University programs must comply with strict scrutiny, they may never use race as a stereotype or negative, and — at some point — they must end," Chief Justice John Robert wrote for the 6-3 majority. "Respondents' admissions systems — however well intentioned and implemented in good faith — fail each of these criteria. They must therefore be invalidated under the Equal Protection Clause of the Fourteenth Amendment."
Justice Sonia Sotomayor dissented, saying the ruling rolled back decades of progress.
"The Court subverts the constitutional guarantee of equal protection by further entrenching racial inequality in education, the very foundation of our democratic government and pluralistic society," Sotomayor wrote.
Sen. Steve Daines praised the decision.
"Today's ruling by the Supreme Court is also a victory for a civil rights movement built on the belief that discriminating based on race is morally and ethically wrong and runs contrary to the bedrock American principle that we are all created equal," Daines said. "It also rights a grave mistake by institutions of higher education that have been placing more value in political battles than free thought and the wellbeing of students."
The issue bubbled up from a challenge led by the group Students for Fair Admissions and conservative activist Edward Blum, who claim that the use of affirmative action policies does more harm than good. They accused Harvard and the University of North Carolina of violating the Constitution and the Civil Rights Act.
Brown v. Board of Education famously struck down school segregation as unconstitutional, but bringing diversity to education was not as simple as the Warren court would have hoped. A little over a decade after Brown in Green v. County School Board of New Kent County, the court would mandate schools create plans to end segregation in schools. Even then, diversifying schools was a challenge, forcing universities to take extra actions to integrate.
The court entered the fight over race in education again in the 1978 case Regents of the University of California v. Bakke, this time authorizing the use of race in admissions policies. It would be another two decades before the court directly ruled on affirmative action policies in Grutter v. Bollinger — the precedent at issue in this case.
Students for Fair Admissions alleges that if Brown exists, then Grutter can not.
"Racial classifications are wrong," Patrick Strawbridge, an attorney from Consovoy McCarthy representing the group, said during oral arguments. "That principle was enshrined in our law at great cost following the Civil War. A century of resistance to race neutrality followed, but this Court's landmark decision in Brown finally and firmly rejected the view that racial classifications have any role to play in providing educational opportunities."
This is not Grutter's first trip to the Supreme Court chopping block. After examining the use of race in admissions at the University of Texas in 2012 and again 2015, the court found those policies constitutional in both cases.
The dueling lawsuits filed against Harvard and UNC in 2014 allege the universities' policies discriminate against white and Asian American students. Four years after the suit was filed, Harvard came out on top. UNC also prevailed in its suit.
Since the lower court found Harvard and UNC's use of affirmative action policies did not violate the court's precedents, Students for Fair Admissions targeted the rulings themselves. The group argued that Harvard and UNC's policies violated the Equal Protection Clause and Title VI of the Civil Rights Act.
The universities maintain that their policies comply with the court's precedents and that they serve a compelling interest of the schools.
"It was Brown's vision that education could be the engine of our democracy, a place where students could prepare for the rights and obligations of citizenship in a diverse and inclusive setting," Ryan Young Park, North Carolina solicitor general, said during oral arguments. "The University of North Carolina at Chapel Hill seeks to fulfill Brown's vision by assembling a student body that is diverse along the many dimensions that matter in American life, including race, but also social class, geography, military status, intellectual views, and much more."
Harvard told the justices that diversity in education extrapolates into diversity in the broader society.
"Student body diversity makes our businesses more innovative and globally competitive, our scientists more creative, our medical professionals more effective, and our military more cohesive," Seth Waxman, an attorney with WilmerHale representing Harvard, said during oral arguments.
Americans have shown division over the practice, with a recent study by the Pew Research Center finding that 50% of Americans disapprove. Republicans and Republican-leaning independents led objections to affirmative action with nearly three-quarters saying they disapprove. On the other side of the aisle, 54% of Democrats approved of these policies.