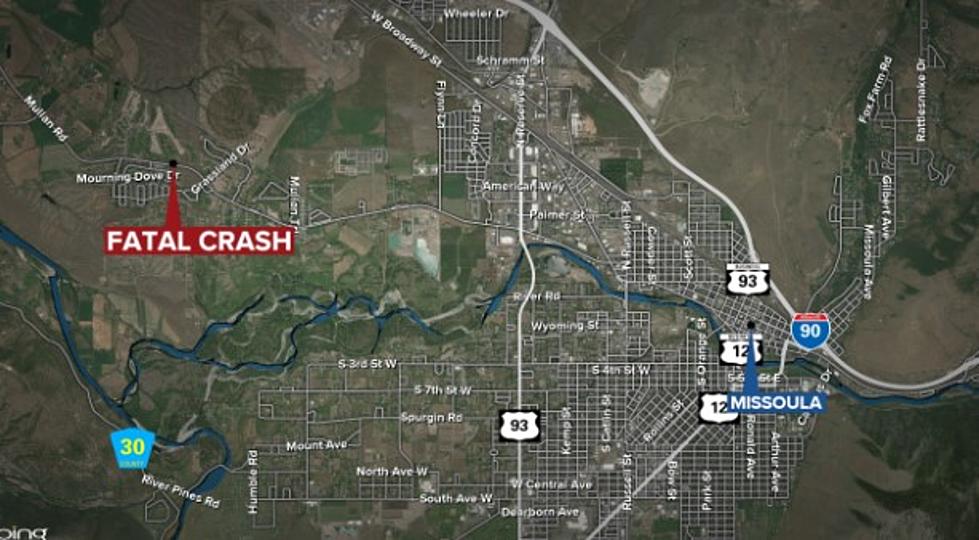 Woman dies, child injured in Missoula crash on Mullan Road
(KPAX image)
(KPAX) A 34-year-old woman died and a child was injured in a Friday afternoon crash near Missoula.
The Montana Highway Patrol (MHP) crash reports the two-vehicle accident happened shortly after 4 p.m. on Mullan Road near Cote Lane.
MHP reports the victim was driving on Cote Lane when she failed to stop at the intersection with Mullan Road.
The SUV was then hit by a pick-up truck that was traveling on Mullan Road.
The force of the crash caused the SUV to roll over. The pickup truck then came to a rest on top of the SUV, according to MHP.
The victim was taken to St. Patrick Hospital where she was pronounced dead.
MHP reports speed is suspected to have played a part in the crash, which remains under investigation.