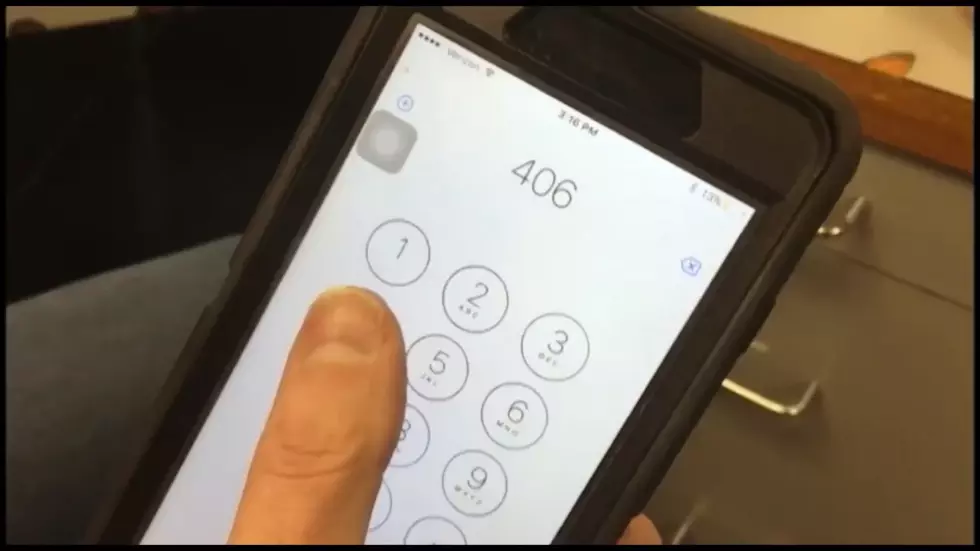 Democrats want Department of Administration emails
HELENA (Daily Montanan) - As both the Montana House and Senate move closer to becoming a party to a lawsuit that will decide how judges are appointed in Montana, Democrats are demanding emails and communication from the leader of the Department of Administration.
Senate Resolution 97 passed on Monday and would allow the Senate to become a party to the lawsuit challenging the constitutionality of allowing the governor to appoint judges directly and abolishing the judicial nominating commission. The House had its first reading on a companion resolution that would allow it to join Gov. Greg Gianforte and the Senate in the lawsuit.
However, Senate Minority Leader Jill Cohenour, D-Helena, raised concerns about a weekend attempt by Department of Administration Director Misty Ann Giles to obtain emails by courts administrator Beth McLaughlin and turn them over to lawmakers.
A subpoena for her emails was not limited to communications related to the bill at issue in the lawsuit (Senate Bill 140), and the court administrator's lawyer noted it would have revealed confidential correspondence in youth court cases and other proceedings with privacy concerns.
Calls placed to the Department of Administration went unanswered on Monday as the Daily Montana sought a response to Cohenour's request.
Cohenour pointed out that Giles still has yet to be confirmed, as required, by the Montana Senate and that her participation in the effort to obtain the emails, which was thwarted on Sunday by the state's Supreme Court, "raises grave concerns about her ability to lead the Department of Administration and protect the privacy and security of Montana citizens."
Cohenour requested all email correspondence from Giles from April 7 until whenever the request is fulfilled. The Senate's top-ranking Democrat believes that communication may indicate whether she was working with the Gianforte administration to tap into the judicial branch's email.
"According to court records, it appears that Acting Director Giles worked over the weekend to fill this questionable subpoena and turned over confidential, judicial information to Sen. Regier before she was ordered to stop by the Montana Supreme Court late last night," Cohenour wrote. "As you know, the Department of Administration has a responsibility to maintain state email systems, but this does not allow for interference in the activities of other branches of government."
Cohenour said that Giles' actions should give pause to lawmakers considering her for a top position in the Gianforte administration.
"The move raises serious ethical questions and may have violated the public trust, Montana constitutional and statutory protections of individual privacy and created substantial and costly legal liability from individuals whose private information was released," Cohenour wrote. "The Senate has not yet confirmed her, and her actions to interfere with the operations of another branch of government abusing her position at the Department cast into doubt her ability to serve as a non-partisan administrator for the state."
Cohenour requested the public release of all emails that were sent, received or deleted, any text messages as well as a log of phone calls from her cell phone or work phone to any employee of the State of Montana.
"It appears that the DOA now has a policy of producing emails and other documents expeditiously and without internal review. We expect that you will extend the same courtesy to our members that Acting Director Giles extended to Sen. Regier and promptly fulfill this request by 3 p.m. on Tuesday, April 13th."