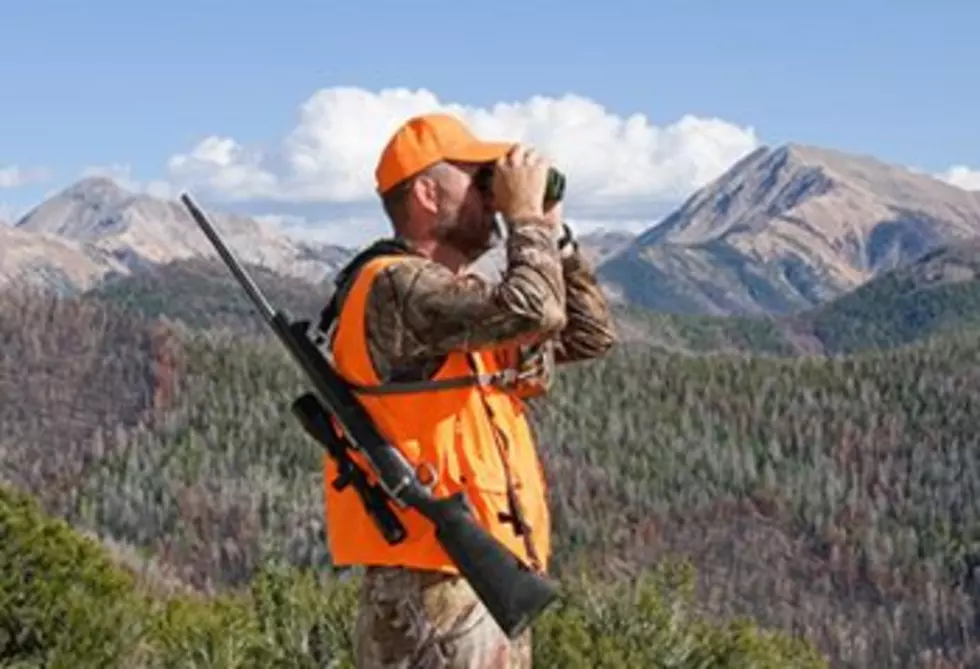 FWP biologists told to simplify elk hunting districts, complicating deer management
Montana Fish, Wildlife & Parks is proposing to enlarge deer and elk hunting districts to make things simpler for hunters. But in some cases, it's not simpler for deer or the biologists who manage them.
On Tuesday night, FWP Region 2 in Missoula held the first of seven virtual meetings across the state to explain proposed changes to Montana's deer and elk hunting districts and regulations. Normally, FWP doesn't release proposed changes to the season until January.
But FWP Director Hank Worsech told his biologists to get a jump on simplifying the regulations, because some hunters are saying the existing hunting regulations are "almost impossible for them to read and sort out," said Region 2 wildlife manager Mike Thompson.
"The direction and the guidance came to us, 'Okay, proceed in this fashion,'" Thompson said. "They asked our biologist and our people in the regions to develop biologically based proposals. Think of them as a rough draft."
Some members of the public didn't like the implication that hunters couldn't understand the existing regulations. Kane Hess said the only confusing issue was antlerless vs. antler. He was told the Director's Office requested that regions eliminate antlerless permits and other "confusing" regulations, and combine hunting districts where possible. Because the meeting was on Zoom, the public could only type questions through the question and answer function.
Thompson repeatedly encouraged the public to submit comments on the FWP website before Oct. 20. The FWP commission will consider the final recommendations in December.
Several large changes to hunting districts are proposed for Region 2, which extends from Lookout Pass in the west to Rogers Pass in the east and from Butte and the tip of Ravalli County in the south to north of Seeley Lake. Similar expansions are proposed in Regions 3, 4 and 5.
The biologists who oversee the four quadrants of Region 2 said they based some of their decisions on elk movements or whether elk populations were above or below FWP's objectives. In some cases, that creates problems for managing deer, particularly mule deer.
Also, Worsech told biologists to eliminate permits for antlerless animals, so hunters will have to apply only for buck permits. Biologists must manage female elk and deer only through the use of "B tags."
On the east side of the Bitterroot Valley, district 261 between Burnt Fork and Skalkaho creeks has been eliminated, split between districts 204 and 270. That complicates things for both mule deer and elk, because both 261 and 270 were coveted for trophy hunting.
"We went back and forth on what to do," said Bitterroot biologist Rebecca Mowry. "It would work, except you have the issue of mule deer in this chunk that is currently 261. Those would go from a limited permit system to general three-week. That will result in a pretty heavy harvest of big mule deer bucks as we get an influx of people there. That's definitely something we're concerned about."
Mowry is also concerned with eliminating the mule deer permit and going instead to a general three-week season on the west side of the valley.
In the middle of the valley along the Bitterroot River, firearms would be added in district 260 where only archery has been allowed for 40 years. Commenter Marlon Clapham asked if it was an attempt to get rid of archery, but Mowry said it was to benefit landowners who were complaining about game damage.
In the northeast part of the region, district 285 would be enlarged to eliminate 292, 281, and parts of 283, 284 and 293, forming an awkward, bilobed area surrounding the Blackfoot-Clearwater and the top portion of new district 222. District 284 used to surround Lincoln so biologist Scott Eggeman said he'd create a weapons-restricted area around Lincoln to compensate for the elimination of 284.
"(District) 285 is large. One of the big reasons is all these districts are either at or below population objective for elk," Eggeman said. "For mule deer, the districts combined to make 285 is a hodgepodge of different regulations. We've a declining to steady trend in the general license districts, and in the unlimited (permit) areas, (mule deer are) declining. So, we've decided to split the difference with a three-week season."
The new large district 222 would swallow existing districts 213, 215, 291, 298 and the southwest half of 293, so it would extend from Butte all the way up to the Blackfoot-Clearwater Wildlife Management Area. Eggeman said 298 and 291 between Garrison and Ovando are over objective for elk, so it made sense in that respect to combine them with the Deer Lodge Valley to the south. Thompson said he'd propose a late shoulder season for 222 if it's approved. But again, it creates a problem for mule deer management.
"The big concern I have heard, and we shared it, is 291 is a limited mule deer permit - there's a total of 60 buck permits. If we open that up (to general hunting), it would be kind of a magnet for folks to hunt 291, because they know there's some good mule deer bucks," Eggeman said. "So for the entire (222) area, we left it at 60 permits."
When asked why districts were being modified based on elk objectives before the FWP elk management plan was revised – a new plan might modify the district population objectives – Region 2 supervisor Randy Arnold said the elk management process is still fairly early.
"That process, as I understand it, will take into consideration past, current, and potentially new management strategies and will look at whether there is a need to look at developing a new way to determine management objectives. Meanwhile, we'll be doing our best to manage elk and deer," Arnold wrote in the Zoom Question and Answer box.
Contact reporter Laura Lundquist at lundquist@missoulacurrent.com.