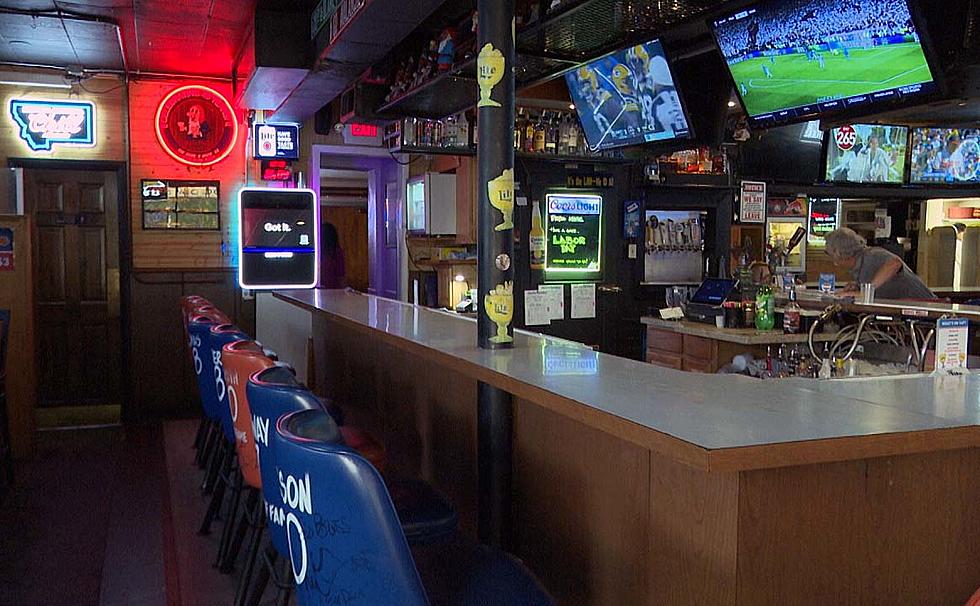 Montana sports bars battling ESPN outage amid cable dispute
(KPAX image)
BILLINGS (KPAX) - Contract disputes between Disney and Spectrum have caused millions of customers around the country to lose access to all Disney-owned channels, including ESPN.
The dispute has had a big impact on residents in Billings as well, especially in local sports bars.
Tiny's Tavern owner Curt Grimm said the ability to televise sports games is crucial to his business.
"I mean, that's what part of our business thrives on is people in here watching sports when they don't have it at their home," Grimm said.
When Grimm first heard of the dispute, he feared what this past weekend would look like for his business with the official start of the college football season kicking off.
"We were panicky, and kind of going, 'What are we going to do?'" Grimm said. "But then, after we settled down and looked at it, we knew that we had sports channels that we could go to."
Fortunately for Grimm, Tiny's Tavern has invested in both DirecTV and Spectrum.
It's an additional expense, but Grimm said that decision was made just in case something like this were to happen.
"We always thought that down the road this could happen with everything that's been changing," Grimm said. "But at least now we still have football coming in here."
But DirecTV is also having channel outages. A dispute with Nextstar has made channels like ABC and Fox impossible to find since July.
Shooter's Sports Bar has a subscription with DirecTV and bartender Catherine Wilson said the loss of channels has affected their business.
"It's just not fair," Wilson said. "How does a small business survive like that? Sadly, people are going to go where they can watch the game because people can't afford it at home."
Wilson said that while the loss of channels isn't helping, it's too expensive to buy multiple subscriptions.
"If a little, tiny place like this can't get some kind of discount, it's definitely not fair for the owner," Wilson said. "It's expensive enough just buying these different memberships at my own home."
And while it hasn't affected Grimm's business, he's hopeful a deal will be made soon, knowing the dispute is out of the hands of small business owners like himself.
"When you're having to buy two different streaming devices, it adds up," Grimm said. "It's too bad that the two big giants are playing the game again and that the little guy takes the fall for it all the time."