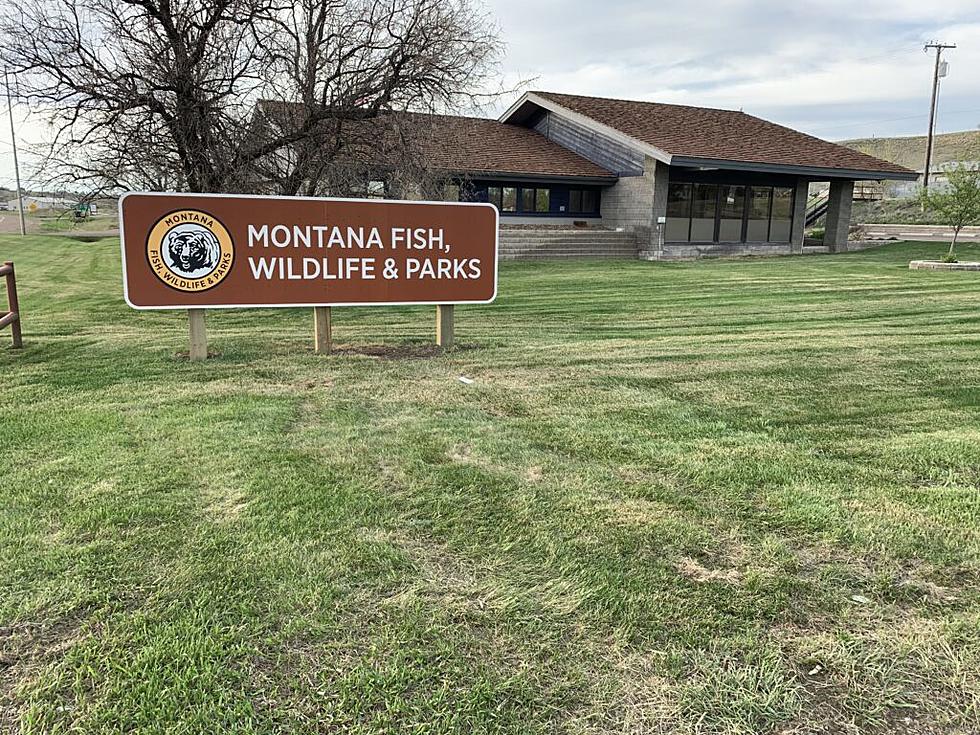 Montana FWP chief of operations on administrative leave
Montana Fish, Wildlife and Parks office in Glasgow. (Photo by Darrell Ehrlick of the Daily Montanan)
Blair Miller
(Daily Montanan) Mike Volesky, the chief of operations for the Montana Department of Fish, Wildlife and Parks, was put on administrative leave this week after he was cited for hunting without permission in Lewis and Clark County, according to a department spokesperson.
FWP Information Bureau Chief Peggy O'Neill confirmed Volesky was placed on administrative leave but said she could not say why because it involved a personnel matter.
She volunteered that he was cited for a game violation, hunting without permission, but declined to provide further detail on the citation, nor to say that the citation was among the causes for Volesky being placed on leave. A Region 3 FWP spokesperson referred further questions back to the Helena office.
O'Neill did not have information as to how long Volesky would be on administrative leave. Region 3 Supervisor Marina Yoshioka will fill in for Volesky in the interim, she said.
State employee data shows Volesky is paid between $51.07 and $53.88 per hour in his position, which is between $106,225 and $112,070 per year.
Volesky was hired as former Gov. Brian Schweitzer's natural resource policy adviser in 2004, then took a deputy director job with FWP in July 2012. At the time, the Helena Independent Record reported, FWP's director said Volesky was a good fit because of his prior natural resources work and involvement with the management of bison and wolves.
O'Neill declined to say whether a recent audit, which found trust had been eroding between FWP wardens and FWP management and that human resources paperwork was missing, had anything to do with Volesky being put on leave.
At a Legislative Audit Committee meeting last week, FWP Diretor Dustin Temple told lawmakers FWP leadership was responsible for the shortcomings and culture issues that he, as new director, was working to correct. The committee asked auditors to perform a full audit of the human resources department of FWP — not overseen by operations, according to an FWP organizational chart — including whether culture inside the department was changing.
Former FWP Director Hank Worsech retired from the department in June after nearly five months of being on medical leave. Gov. Greg Gianforte appointed Temple, who was previously the deputy director and chief of administration within the department, to take his place.
Dave Loewen, formerly FWP's enforcement chief, retired last November after being placed on leave months beforehand for what he was told was creating a hostile work environment, he told the Independent Record last year.