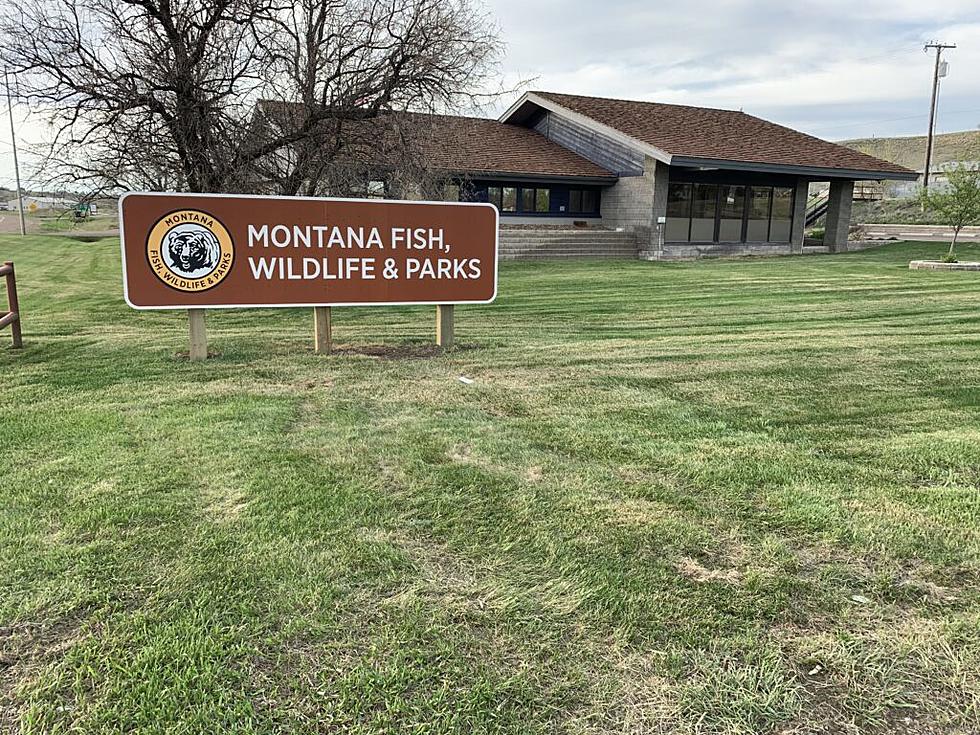 FWP promises action after audit finds wardens feared retaliation
Montana Fish, Wildlife and Parks office in Glasgow. (Photo by Darrell Ehrlick of the Daily Montanan)
Jonathan Ambarian
HELENA (KPAX) — Montana Fish, Wildlife and Parks (FWP) leaders told a legislative committee on Thursday that they're taking steps to improve the relationship between game wardens and department administrators after an audit released this summer found evidence of a "disconnect."
"As painful as it may be, I believe that acknowledging your shortcomings, figuring out ways to move forward, is part of being a good leader," said FWP Director Dustin Temple.
The Legislative Audit Committee reviewed a performance audit into FWP's Enforcement Division.
The report found many wardens felt they and the division's leadership had different views on what their role should be, and that a number of them said they feared retaliation if they spoke out.
The audit said many of the disagreements centered around how to balance wardens' roles as "cops" — doing law enforcement work and responding to things like drug and alcohol violations on public lands — and "cowboys" — doing the more traditional duties like wildlife management, working with landowners and interacting with the public.
It cited wardens who felt previous leaders in the Enforcement Division had wanted them to prioritize law enforcement over other activities.
In a survey conducted by the Legislative Audit Division, half of wardens who responded said they believed they had experienced retaliatory behavior or intimidation from the division chief's office over the previous five years.
The audit also said many wardens complained of what they believed were unfair hiring and promotion practices, and that the department needed to do more to document hirings and ensure proper procedures are followed.
Temple said Thursday that FWP accepted all the recommendations from the audit.
He praised Montana wardens for their work and professionalism and said agency leadership needed to take responsibility for the decisions that led to this point.
Temple said wardens' jobs have changed in recent years, due partly to the state's significant growth and the rise in recreational users — especially near cities like Bozeman.
However, he said FWP would recommit to emphasizing the traditional duties wardens have done.
For example, he said they are not renewing a series of memorandums of understanding with county sheriff's offices, under which wardens are essentially deputized to have the same law enforcement authority as a sheriff's office employee.
"We want our officers to be the best trained and best equipped to handle any situation they might encounter," Temple said. "That said, their focus in their day to day is conservation law enforcement. They are ready to assist any jurisdiction as they're statutorily required to do with any call that that jurisdiction is going to make. But our job at Fish, Wildlife and Parks is not to be looking for those things."
Another section of the audit dealt with the use of the SmartCOP computer system, which FWP adopted to gather data on wardens' work. Wardens enter information on their daily activities through laptops in their patrol vehicles.
However, the audit found there were inconsistencies in how managers process and use the data from the program, and that wardens questioned why some of the information was being collected.
Ron Howell, who took over as chief of the Enforcement Division late last year, said there are important benefits to the system.
"Days of game wardens going on duty and no one knowing where they are, and did they need help, did they need backup, were they stuck in the snow, all those things – we can't operate that way anymore," he said.
However, he said FWP can make and is making changes to limit the administrative burden on wardens and provide more usable information.
"For a number of years, we've been tracking many, many things that quite frankly did not need to be tracked," he said. "We didn't know why we were tracking them and what we were using them for."
The auditor's survey found most wardens believed there had been improvements in their relationship with administrators since new leadership took over the Enforcement Division.
Dirk Paulsen, president of the Fraternal Order of Montana Game Wardens, echoed that feeling in Thursday's meeting.
"We are moving forward and not looking back," he said. "Our membership is excited about the future, and hopeful that FWP continues to prioritize relationships over process."
FWP is planning to do another survey on working culture later this year, and they hope that will give an updated picture of how things are changing.
Lawmakers said they'll want to follow up as those results come out.