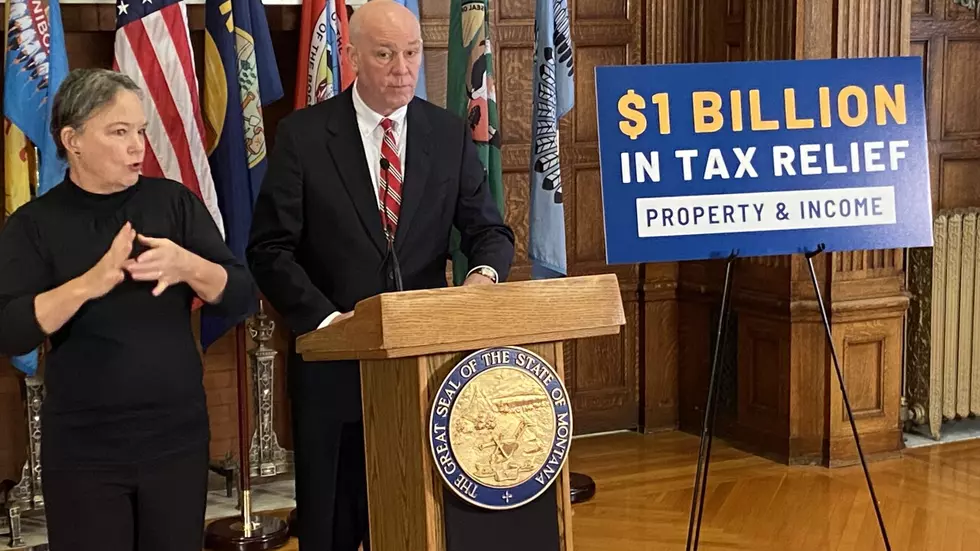 Gianforte touts Montana economy, legislative priorities in State of the State address
Gov. Greg Gianforte. (Jonathon Ambarian/KPAX)
Jonathon Ambarian
HELENA (KPAX) On Wednesday night, Gov. Greg Gianforte said Montana made progress in his first two years as governor, but there's a lot more work to be done.
The Republican delivered his second State of the State address before a joint session of the Montana House and Senate.
Gianforte's first address, in 2021, came in a much different circumstance: about a year into the COVID-19 pandemic. It focused on a "Comeback Plan" for the state. Gianforte said there's been success in that agenda.
"Friends, the state of our state is strong, and it is much stronger than it was two years ago," he said.
Gianforte talked about a goal of "unleashing the engine" of economic growth and business development. He touted strong economic indicators for the state: high growth compared to other states, record numbers of new businesses and the addition of 31,000 jobs in two years.
He said his administration is striving to improve the opportunities for people to succeed in this state.
"For too long, Montana hasn't been living up to our full outstanding potential," he said. "Our biggest exports have been beef, grain – and tragically, our kids and grandkids."
Gianforte also made appeals to lawmakers for what he wants to see happen this legislative session. He again highlighted one of his top priorities: the "Red Tape Relief" initiative, with more than a hundred bills aimed at simplifying state regulations. He called the state's regulatory policies a "wet blanket" on businesses.
"To our legislative partners, thank you for helping more Montanans prosper by removing unnecessary, burdensome regulations," he said.
He talked about his plan for a billion dollars in tax relief. That includes bills currently making their way through the Legislature that would lower the top income tax rate, expand the earned income tax credit, provide property tax rebates, exempt more businesses from the business equipment tax and establish tax credits for families with young children and adoptions.
Gianforte also called on lawmakers to support investing $200 million in water and sewer infrastructure and another $100 million for roads and bridges. He said infrastructure projects like these would be key to addressing the demand for more housing in Montana.
"Hardworking Montanans should be able to live in the communities where they work, and grandparents should be able to live closer to their kids and grandkids," he said.
Gianforte also encouraged lawmakers to pass a slate of bills encouraging innovation in education, and he renewed his call for investing $200 million into the Montana State Prison and millions more into the state behavioral health system, including the Montana State Hospital.
Following Gianforte's address, Senate Minority Whip Sen. Shannon O'Brien, D-Missoula, delivered the Democratic response to the speech. She pointed to what she and her party believe are flaws in Gianforte's plan to address issues like housing, education, and tax relief. Democrats have argued his proposals don't go far enough to meet the scale of what's needed.
"I'd like to share with you a picture of what it's really like to be in Montana – and not the multimillionaires who come here to buy a fourth or fifth house, but those hardworking Montanan families who drive our state forward and some of our older neighbors. Honestly, and no offense to him, the Governor is out of touch," said O'Brien.
"The Governor failed to provide any real solutions to the housing crisis. He sent back $100 million of our federal monies that could have significantly eased the pain of the housing crisis. Instead, he offers a red tape initiative, which quite frankly does nothing for Montana families and nothing to address the housing shortage."