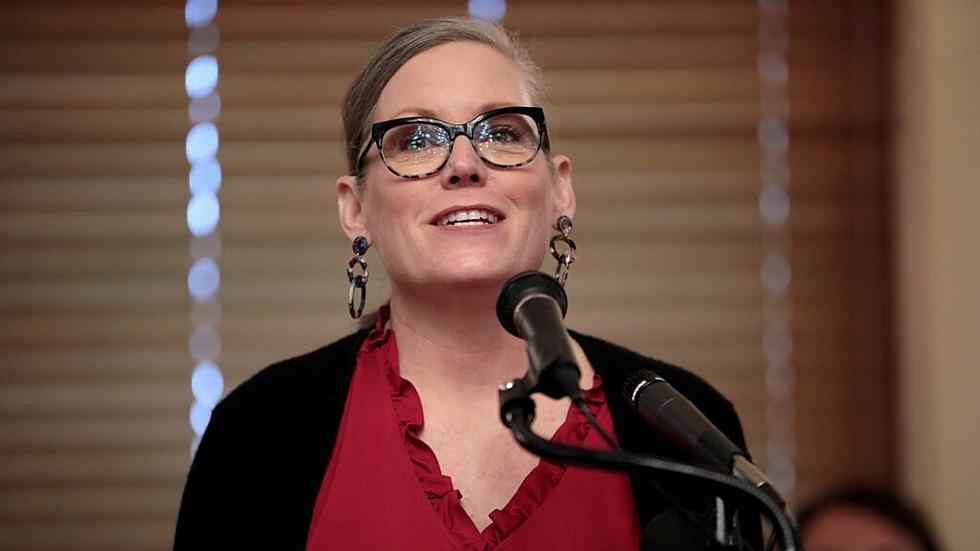 Hobbs dismisses request from county attorneys to rescind executive order on abortion
Photo by Gage Skidmore (modified) | Flickr/CC BY-SA 2.0
Gloria Rebecca Gomez
(Arizona Mirror) Gov. Katie Hobbs resoundingly dismissed calls from a dozen county attorneys to withdraw an executive order that prevents them from prosecuting abortion providers.
Two weeks ago, Hobbs signed an executive order that made the state attorney general the sole figure responsible for prosecuting medical providers who violate Arizona's abortion laws, effectively removing the ability of the state's 15 elected county attorneys to punish actions that happen in their jurisdictions.
Hobbs justified the move as an effort to "ensure equal and consistent application of the law across the State" amid differing stances on abortion among the state's county attorneys and in recognition of the fact that Arizona still has a law on the books that threatens providers with a mandatory 2- to 5-year prison sentence.
But county attorneys were outraged at the circumvention of their authority. Maricopa County Attorney Rachel Mitchell, a Republican who has said she would consider prosecuting health care providers if they violate Arizona abortion laws, spearheaded a letter with 11 other county attorneys urging Hobbs to rescind the order.
On Friday, Hobbs rejected that request.
"I will not rescind this Order," Hobbs wrote in her response letter, adding that it likely won't have any immediate effect for county attorneys.
Currently, no abortion-related cases are being handled by Mitchell's office or elsewhere in the state. Until a case arises, the order will have no impact on the responsibilities of county attorneys, Hobbs said.
"This order may never have any effect on any county attorney," she wrote. "If — and only if — you or another county attorney chooses to initiate a case in superior court to pursue an abortion-related prosecution would the Attorney General then assume all duties related to that case."
And AG Kris Mayes, a Democrat who ran on a campaign to protect abortion access, has vowed not to prosecute providers.
A key point of contention over the order between Hobbs and county attorneys is its legal basis. In her order, Hobbs pointed to a series of laws that describe the powers of the governor and state attorney general as its underlying justification. Among them is the power to direct the attorney general to defend or prosecute any proceeding in all but the Arizona Supreme Court if the state has an interest in the case. And while county attorneys rebutted that the laws don't actually eliminate their role, Hobbs reiterated them as proof of the order's legality on Friday.
"Contrary to your suggestion, the Order was not motivated by any desire to 'interfere with the discretion of prosecutors in fulfilling their duties,'" she wrote. "Instead, it was a lawful exercise of gubernatorial discretion to ensure equal protection and equal access to reproductive healthcare statewide — in a unique time in history, on a uniquely critical issue."
In an emailed statement, Mitchell criticized Hobbs' response for admitting that the order has no real effect yet, and continued to blast it as an abuse of power.
"The governor acknowledges what I said last week: that this is a solution in search of a problem, since no such cases have been submitted to any county attorney in Arizona to date," Mitchell said. "Nevertheless, her overreach by attempting to control 15 locally elected attorneys, whether or not it was her intent to do so, has long lasting repercussions."
In the past, controversial executive orders were met with lawsuits to clarify or overturn them. Jeanine L'Ecuyer, a spokeswoman for Mitchell's office, didn't rule out that avenue entirely, though she said there are currently no firm plans to do so.
"The 12 county attorneys who signed have been looking at options," she told the Mirror. "It remains an option, but there's been no decision."