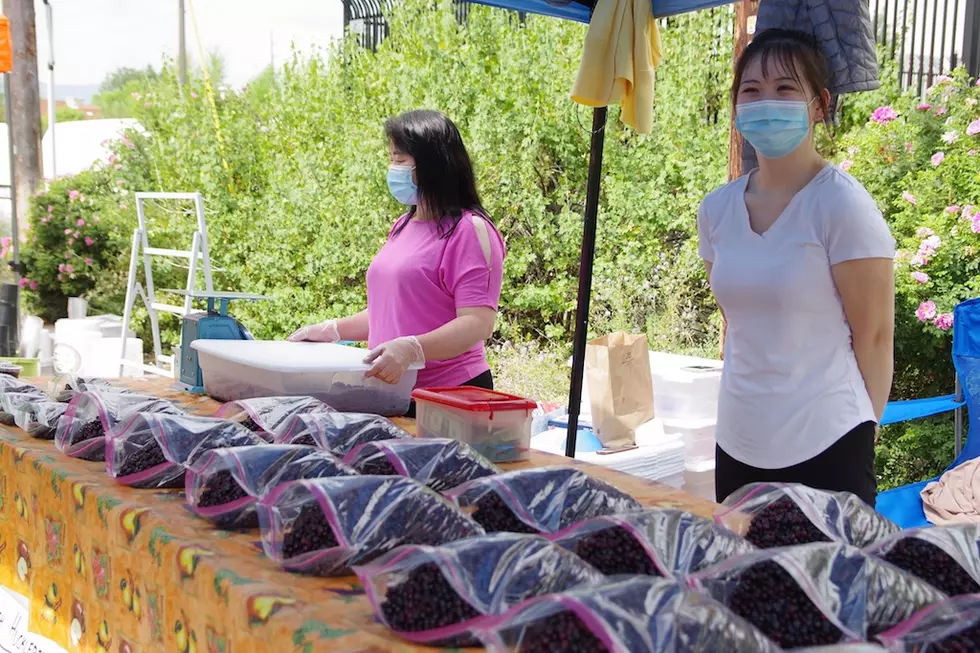 Huckleberry close to becoming Montana's first state fruit
Venders sell huckleberries in Missoula.
Caven Wade
(UM Legislative News Service) A bill moving through the legislative session with bi-partisan support would make the huckleberry the official state fruit of Montana.
Rep. Lola Sheldon-Galloway, R-Great Falls, is sponsoring House Bill 880, which passed the House with heavy bi-partisan support on a 90-9 vote on April 3. The Senate Agriculture, Livestock and Irrigation Committee passed the bill unanimously 11-0 on April 25. 
The Senate passed the bill 38-11 on Friday, April 28 and it now faces final votes in the House. 
Fifth and fourth grade classes from Vaughn School testified in support of the bill during the March 28 hearing in the House State Administration Committee.
Gregory Smith, a fifth grader at the school, was one of 17 students who spoke. He said huckleberries grow wild all across the state, and it is a difficult process to domesticate because of their climate needs. He said the growing conditions make them unique to Montana and a staple of the state.
"Most people who find huckleberry patches don't tell others about it for fear of it spreading around and taking all of the huckleberries from the patch. I believe that huckleberries should be our state fruit," Smith said.
All of the students shared sentiments that huckleberries' delicious taste, incredible history and unique growing conditions make it a no-brainer to officially make the berry the state fruit.
There were no opponents that testified at the bill's hearing.