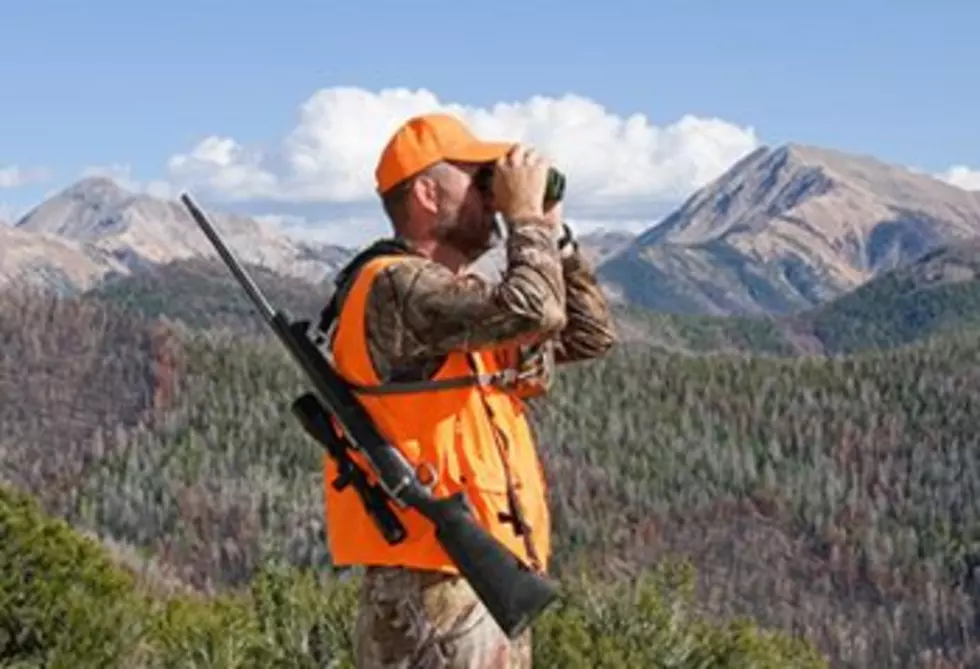 Hunter opposition prompts FWP to pull elk proposal
An overwhelming show of public opposition produced a last-minute change to Montana's elk hunting proposals. But more is needed if hunters want to convince Fish, Wildlife & Parks to stop doing something different.
Both FWP commissioners and the public had to make a few last-minute adjustments during Tuesday's commission meeting after FWP management suddenly withdrew one of its more contentious proposals. After a lively discussion during a working session Monday, commissioners declared they would not support a proposal to modify elk hunting in certain districts to possibly favor large landowners.
On Dec. 6, FWP Director Hank Worsech proposed to reduce by half the number of special either-sex elk permits and restrict them to public land in eight elk districts in eastern Montana that are over population objectives. Meanwhile, hunters with a general elk tag would be allowed to hunt either sex on private land in those areas.
Upon learning of the proposal, Montana hunters blew up the phones of FWP commissioners and staff, saying it, in essence, privatized Montana's elk. It would limit resident permit holders to public land while nearby landowners could sell access to bulls that were pushed onto their private land. Some hunters suspect a connection with the United Property Owners of Montana, because Worsech's proposal resembles House Bill 417, which sought to eliminate special permits in eastern Montana, particularly archery elk permits in the Missouri River Breaks.
On Tuesday, Worsech admitted the proposal started a "firestorm," but that he succeeded in getting a conversation going. He repeated his justification that FWP has got to try something different to get elk populations under control.
FWP Chief of Staff Quentin Kujala reiterated that FWP pulled the proposal and will keep the things mostly as they are in the eight districts with the slight modification that the quota in each district will be increased by 50%. For example, if the previous quota was 300 permits, another 150 would be added.
Several of the 41 hunters who gave public comment came ready to protest and then ended up thanking the commission for prompting the change. Helena hunter Thomas Baumeister said his faith in the institution was restored.
"We take full credit for (producing) this firestorm, but we also take credit for having offered some ideas and solutions to you," Baumeister said. "What's before us now as opposed to what was before us 24 hours ago is an improvement."
However, there are many more changes to the elk hunting regulation package than Worsech's proposal, and other hunters weren't as soothed.
In addition to a 204-page document detailing all the proposed changes to many district boundaries and numbers of elk and deer licenses, FWP administrator Ken McDonald said one other big change is the elimination of 4,000 statewide bundled archery permits in favor of creating more localized bundles of similar districts. McDonald said FWP also included an option to have a three-week late season instead of shoulder seasons, but Commissioner Pat Tabor didn't want to include that in the motion.
Although FWP started scoping the district changes in August, some changes were made at the last minute, so the commission didn't get the final package until Tuesday morning. Some commissioners mentioned a few changes they'd like to add, including Tabor asking the department to allow unlimited cow tags on private land in any district that had double the elk population objective.
But Commissioner KC Walsh said he hadn't had a chance to review the package and wanted to know that changes could still be made if the commission gave the package initial approval.
FWP attorney Becky Dockter said anything in the regulations could be changed prior to the commission's final vote on Feb. 4.
Many hunters criticized the proposal because any effort to reduce elk populations has to focus on killing more cow elk and getting more access to private land where herds hide out from hunters. Montana Bowhunter Jerry Davis suggested that districts that are over population should be limited to hunting cow elk only, because that would encourage landowners to allow access if they wanted to hunt bulls again.
Some hunters asked why it was necessary to change district boundaries that have existed for 40 years. Rod Bullis of Helena Hunters and Anglers said hunters and wardens know the districts and boundaries after years of hunting, and the changes make things more confusing.
"This idea of making a big fruit salad out of hunting districts… God bless the idea of consolidation and simplification, but it is entirely more complicated and unenforceable," Bullis said. "There are 40 years of data on these hunting districts. When you make decisions, you want to make it on something other than a new fruit salad."
Retired Region 1 fisheries manager Jim Vashro pointed out that three of the new districts in Region 1 would cause a loss of deer hunting opportunities.
Many hunters questioned basing decisions on invalid population objectives based on an aging elk management plan. Even the old elk plan stipulated that population estimates shouldn't include elk on private land, but those are often the very herds that put districts over objective.
At one point, Worsech said he'd like to change the calculation of elk population objective so it's based entirely on social tolerance, instead of including ecological carrying capacity. Some hunters said that seemed to be in keeping with the department's current neglect of biology and science.
"Listening sessions across the state, the active engagement of CAC committees and field biologists' input should have been driving the recommendations," said Stevensville hunter Tom Puchlerz. "But somehow, late in the process, recommendations that reflected major changes in allocation came forward. It certainly got a conversation going, but it has consequences and it hasn't gotten us any closer to resolving things."
Commissioner Pat Byorth also drew attention to the lack of biological justification in the proposals, in addition to the lack of an up-to-date elk management plan.
"I think, in the effort to simplify the regulations, we've created a lot of complexities," Byorth said. "I had to go back to the justifications written by the (biologists) to get their perspectives on the elk numbers and distribution, the way the seasons worked in the past and the way they predict they'll work in the future. And I don't see a lot of consistency in the current proposal with those justifications.
"Until we get a lot of hunter access, we can't reduce the population, no matter what we try. That's the one thing that will get the herds down to objective. And these new proposals out of the director's office don't address that."
Worsech repeated that he was trying something different and that the proposal was just a two-year trial. The commission voted unanimously to send the elk proposal out for public comment.
During the trial period, Worsech said he wants to create a committee of 17 people with differing backgrounds to come up with solutions to the elk problem. While that sounds similar to a collaborative effort proposed over the weekend by sportsmen's groups, they're not connected.
"This is going to require some legislation," Worsech said. "We tried something last session called House Bill 505. The problem was we weren't able to vet it, couldn't get enough people to do it. So I want to look for solutions like that that will provide more opportunity for access."
House Bill 505 would have allowed landowners with more than 640 acres to sponsor 10 nonresident hunters for elk tags and would have given more bonus points to people who bought cow elk tags. Montana hunters opposed the bill.
Montana Wildlife Federation spokesman Marcus Strange said Worsech should have convened the elk committee before proposing such complex changes. As it is, it'll be hard to know with new districts what needs to be done.
"We appreciate the effort by the department and the commission to listen, but they still missed the mark," Strange said after the meeting. "We don't want to fight about elk management anymore, we want to win. And we're going to get down to the work of winning for hunters, ranchers and all Montanans."
Contact reporter Laura Lundquist at lundquist@missoulacurrent.com.